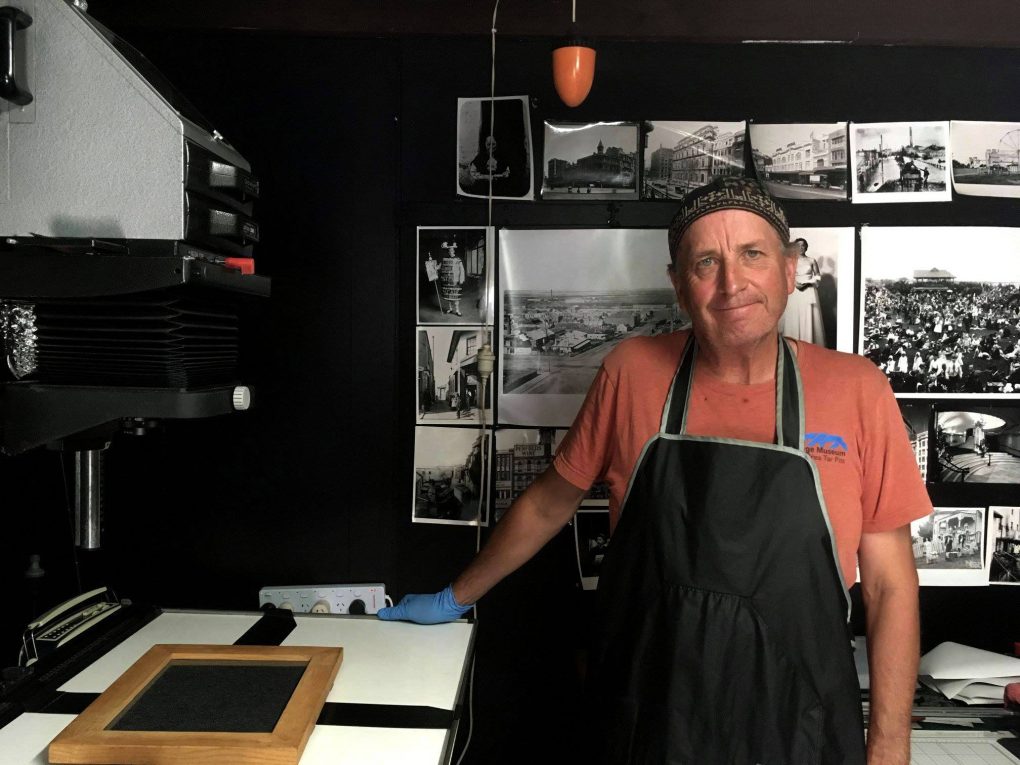 Vale Rhys Jones photographer
With sadness we note the recent death of Bendigo photographer Rhys Jones. View Camera Australia sends condolences to his family and friends.
From his website:
'I am an Australian photographer who is dedicated to representing the wild and cultivated landscapes around me through the medium of black and white analogue photography. Here you can view a selection of the images I have created during 35 years of making photographs.
 
While the images on this site represent my private vision, they have been greatly influenced through an opportunity I had as a fledgling professional to work as a photographer for the Museum of Victoria. The professional culture at the Museum encouraged and fed my interests in the natural sciences and galvanised my commitment to interpret the natural world through a photographic image. '
Rhys Jones 1961 – 2019
Main photograph: Rhys Jones in his darkroom. Below: Mountain Ash Toolangi.