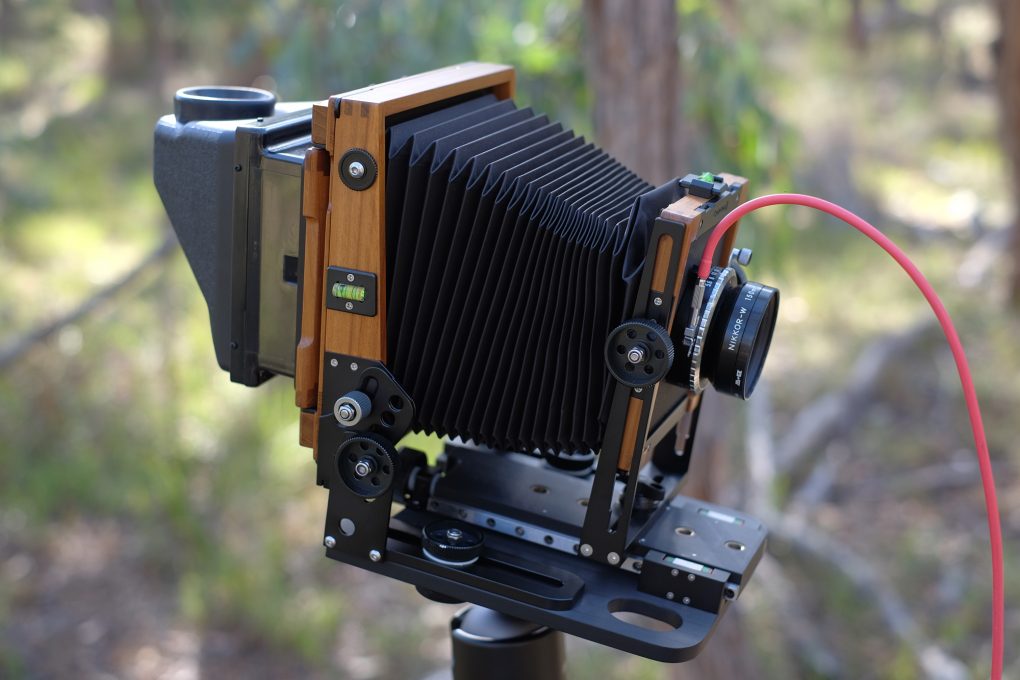 Workshop: Large format photography with Michael Waite
'In this one-day workshop you will learn the essentials of large format film photography. Emphasis will be placed on the aspects that differentiate large format from the smaller formats, such as – higher resolution; perspective control; focal length and depth of field effects; as well as the slower, more contemplative approach required.
The fundamental concept will be the use of 4 x 5 and 8 x 10 field cameras for fine art applications in portraiture, landscape and still life.'
Australian Centre for Photography, Sydney. 30 June 2019
Michael Waite is an artist, photographer and teacher. He has completed a BFA and an MFA in photomedia at the University of New South Wales, College of Fine Arts. His art practice is predominantly conceptual with a key interest being phenomenology and the ways in which we attempt to organise our knowledge of the world. His work has been exhibited in Sydney and internationally. He has a wide-ranging interest in photo imaging, from darkroom alternative processes, large format film cameras and pinhole photography, through to iPhone and Instagram image making and Artists' books. He has been teaching art and photography for over ten years and is enthusiastic about inspiring beginner and more advanced students to develop their skills and creativity.
Main photograph: 4×5 field camera with 45 degree viewer by David Tatnall