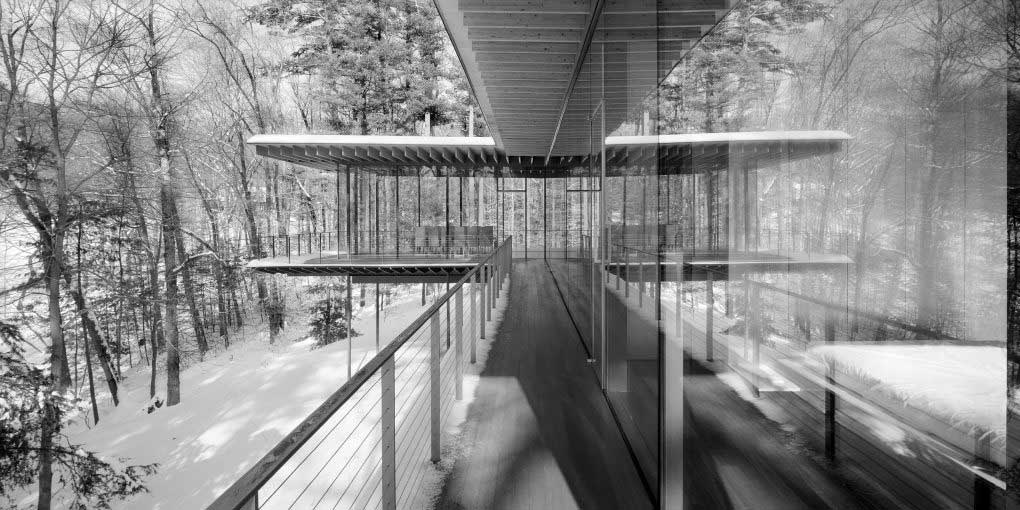 Exhibition: Archaeology of Light by Erieta Attali
'Through her poetic images, Israeli architectural photographer Erieta Attali explores the relationship between architecture and landscape, interrogating how the context and surrounding terrain of a building form part of a two-way dialogue. Attali is a master at revealing the natural within the manmade, depicting architecture as a feature of nature.
Projects by some of the world's leading architects are revealed in this thought-provoking exhibition that focuses on the way Attali infects her images with details from nature and in doing so communicates a fundamental aspect of architecture – to encourage humankind to re-orient and centre itself through architectural responses.'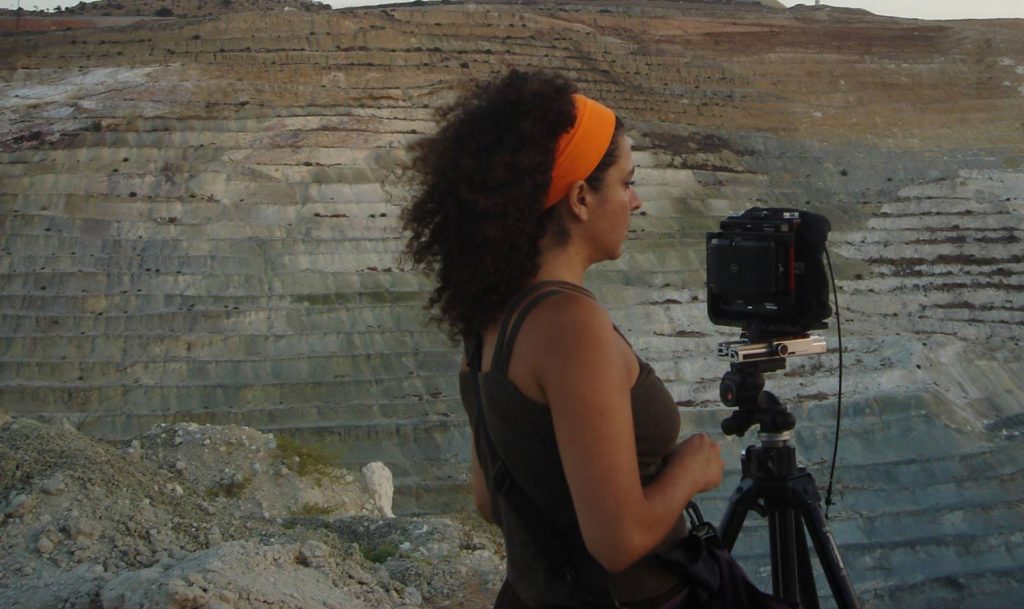 Dr Erieta Attali with 4×5 camera.
Dr. Erieta Attali has been an Adjunct Assistant Professor of Architectural Photography at Columbia University, GSAPP since 2003 and also is an Adjunct Professor at the Faculty of Architecture in Technion, Israel Institute of Technology.
Attali is a research fellow at The Academie d' Architecture in Paris with the residency at the Cité Internationale des Arts in Paris, France as of 2018.
Attali has been a Visiting Professor at the Technical University of Munich (TUM) Faculty of Architecture, The Catholic University of Chile, School of Architecture, the Royal Danish Academy of Arts in Copenhagen, Mackenzie University in Sao Paulo, Architectural Association in London, RMIT in Melbourne, University of Tokyo, University of Sydney amongst others. Attali studied photography at Goldsmiths, University of London, she continued her studies as a visiting scholar at The School of Architecture, Planning & Preservation, Columbia University in NYC with a support of Fulbright Foundation, and Waseda University, Tokyo with the support of Japan Foundation. She has a Ph.D. from the School of Architecture & Design, RMIT University in Melbourne, Australia.
Attali began her photographic career in 1993 as a landscape and archeology photographer. For over ten years she photographed excavation sites and archeological findings specializing in the documentation of ancient painting in under earth tombs with the use of UV and IR radiation.
In parallel with her past practice as an Archaeology photographer, she photographed landscapes in different parts of the world. Her pictures have been published and exhibited internationally. Her work has been supported by prestigious institutions, such as Fulbright Foundation, Japan Foundation, Graham Foundation, Dreyer's Foundation, Norwegian Embassy in Copenhagen, Danish Arts Council, Chilean Ministry of Culture culminating to numerous exhibitions and publications. During the past 20 years, Attali has been preoccupied primarily with architectural photography, both as a profession and as a fine-art photographer. Her architectural work expands from Europe to Americas and from Asia to Australia.
Main photograph: Glass-wood House (designed by Kengo Kuma) New Canaan USA. 2014 photograph by Erieta Attali