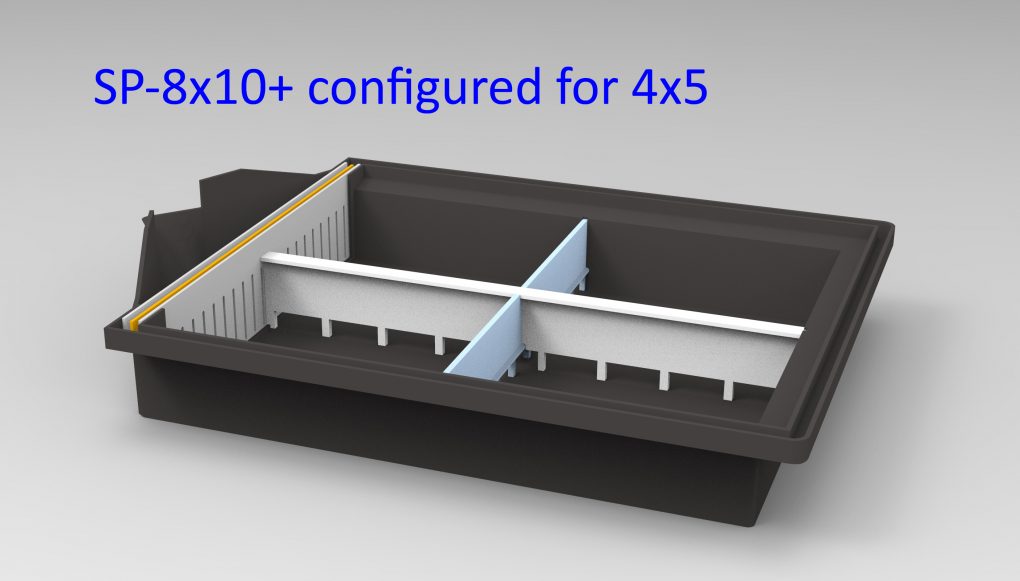 Relaunch of the SP-8×10+ daylight developing tank
We reported in December last year that Stearman Press had launched a Kickstarter to fund raise for the production of an 8×10 daylight developing tank. That project failed to get off the ground. Now a second attempt to fund raise has been launched.
The tray based developing system will process one sheet of 8×10 or two sheets of 5×7 or four sheets of 4×5 in 500 ml of chemistry.
More information including video can be seen here.
We reviewed the SP-445 4×5 developing tank in 2017.