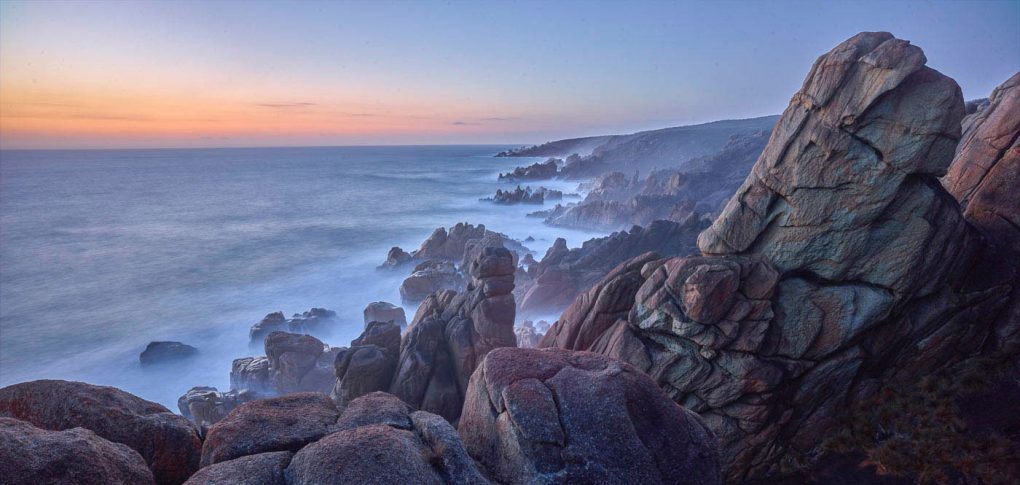 Workshop: Wild West Coast Photography with Rob Blakers & Loic Le Guilly
Wild Island presents specialised and practical tuition in photography with Rob Blakers and Loic Le Guilly.
'This workshop offers guided and supported walking and photography in some of Tasmania's most dramatic ocean landscapes. We will be exploring the unfrequented and wild granite coastline north of Strahan, with the chance for wildflowers, big seas, red rocks, waterfalls, tannin water, golden light, night skies and more!
Wild Island will provide delicious meals and photographic guidance, but we'll be camping out and you'll need to bring and carry your own tent and sleeping bag, along with lightweight gear and clothing'.
West Coast of Tasmania 30 November – 2 December 2018