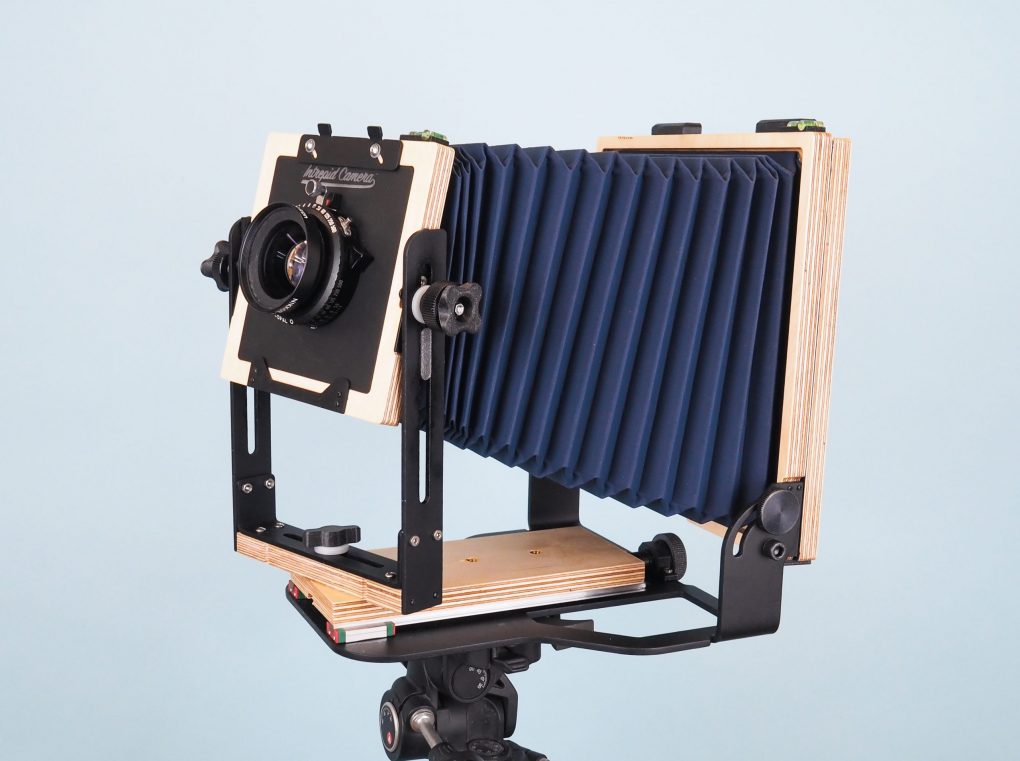 Intrepid Camera Company launch a 5×7 camera
Intrepid Camera Company in the UK has just released a 5×7 model large format camera.
Made from birch plywood, anodised aluminium and plastic with water resistant nylon bellows it weighs in at 1.4kg.
Max bellows extension: 380mm
Min bellows extension: 90mm

Max Front Rise/Fall: 70mm / 25mm
Max Front Shift: +/- 40mm
Max Front Tilt +/- 45º
Max Front Swing +/- 45º
Rear Tilt + / – 30º

Folded dimensions: 220mm x 220mm x 90mm
Weight: 1.45 kg

Intrepid 5×7 lens board: 108mm x 108mm
Lenses from 90mm – 360mm

High quality ground glass screen with a 1/2" grid
Tripod mounts 1/4" and 3/8"
More information from Intrepid Camera Company website.
We reviewed the 4×5 mark one camera in October 2017.
We reviewed the 8×10 mark two camera in June 2020.