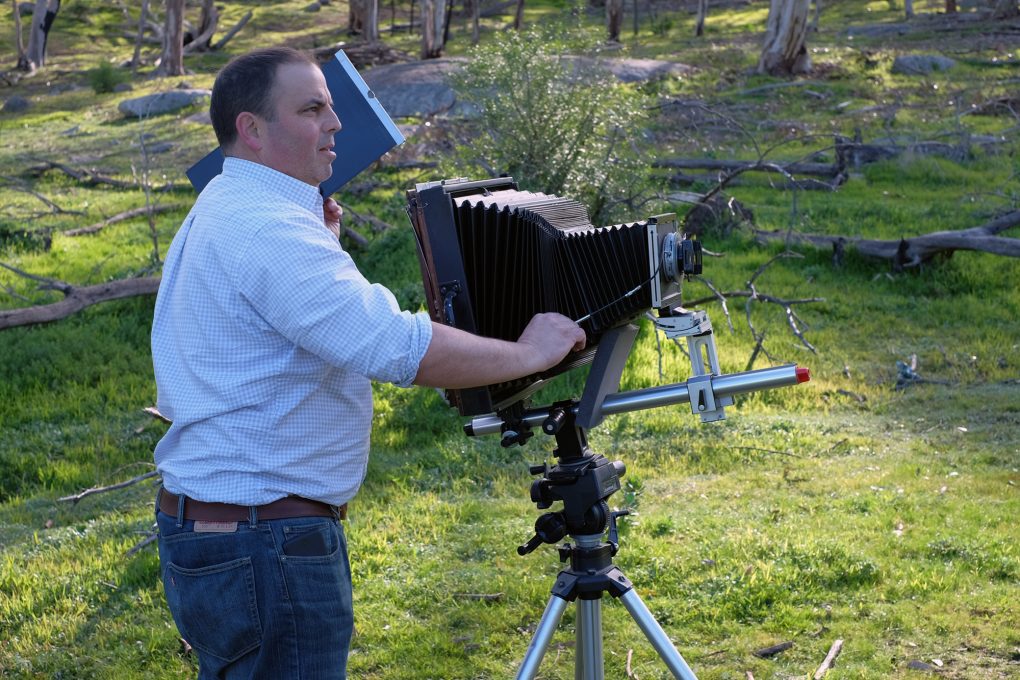 Ilford Ultra Large Format, Custom & Specialist Film
Ilford's Ultra Large Format, custom & specialist film manufacture window has opened for orders. Due to Covid-19 closures and restrictions this year is much later than normal.
Films available are FP4+, HP5+ and Delta100. Sizes from 2.25 x 3.25 inches to 20 x 24 inches. Orders need to be placed before 14 August 2020.
For ordering information see Ilford's website.
Main photograph above: Mark Killmer with 11×14 camera. You Yangs Regional Park. Victoria. Photograph by David Tatnall.