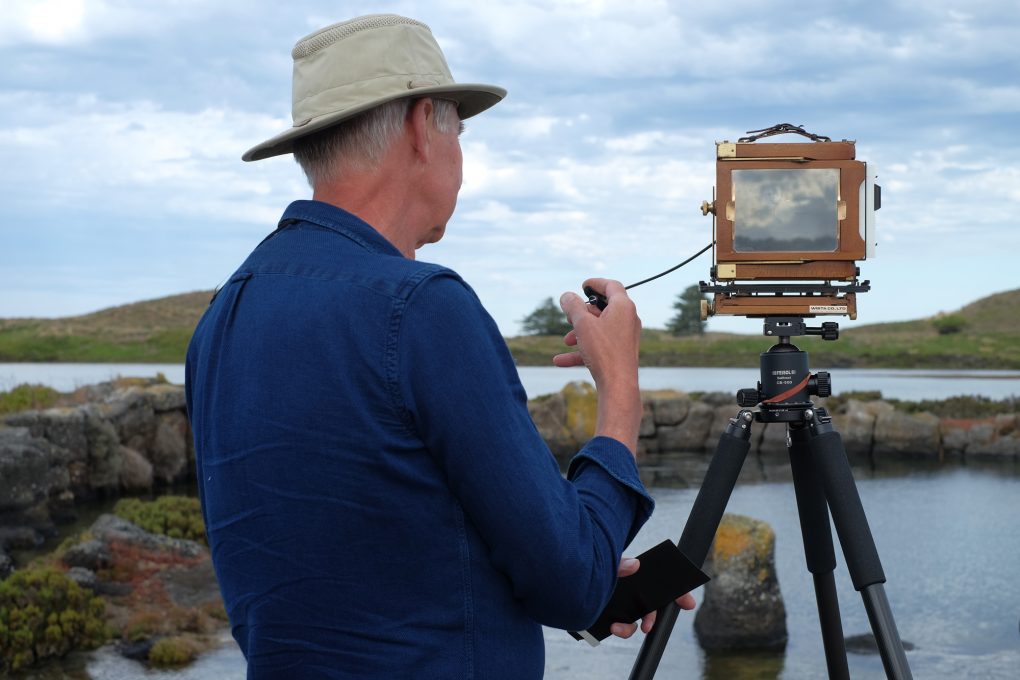 Victoria. The home of large format photography?
There has been resurgence in large format film photography in Australia over the past ten years or so, and the state of Victoria seems to be its epicentre.
Despite Tasmania having three of the best known large format photographers: (the late) Peter Dombrovskis, Chris Bell and Rob Blakers it's in Victoria that you'll find the most workshops, courses and groups.
This is mainly due to Ellie Young and Gold Street Studios in Trentham East, Victoria, which is famous for alternative process workshops. What started as a light hearted conversation between Gordon Undy and Ellie Young at Point Light Gallery in Sydney in 2005 became an annual get together of large format photographers from all over Australia the View Camera Gathering was born in 2007 and still runs today.
Country Victorian photographer Richard White who also runs workshops in large format photography, began his Large Format Group in 2013. This group meets twice yearly at different locations.
In 2015 the Friends of Photography Group started. This group meets regularly with day trips, two multi day trips a year, darkroom tours, print viewings and an annual exhibition.
Helen Osborne with 8×10 camera. Friends of Photography Group. South Melbourne.
These three Victorian groups get participants from all over Australia, travelling great distances to be part of the activities. At View Camera Australia we estimate there are around 200 large format photographers active in Australia at the moment.
Every state (except Tasmania) offers large format photography workshops. In Sydney the Australian Centre of Photography, in Perth Alex Bond runs a large format workshop. Enrico Scotece runs workshops in the Upper Blue Mountains in New South Wales. In Queensland Julian Pearce, and in Adelaide the Analogue Lab is the place to go.
In Victoria Gold Street Studios & Gallery runs introduction and advance workshops in large format photography. Richard White runs a large format workshop in his Art of Photography Workshops.  Fox Darkroom & Gallery have recently added large format to their workshop schedule.
Contact details.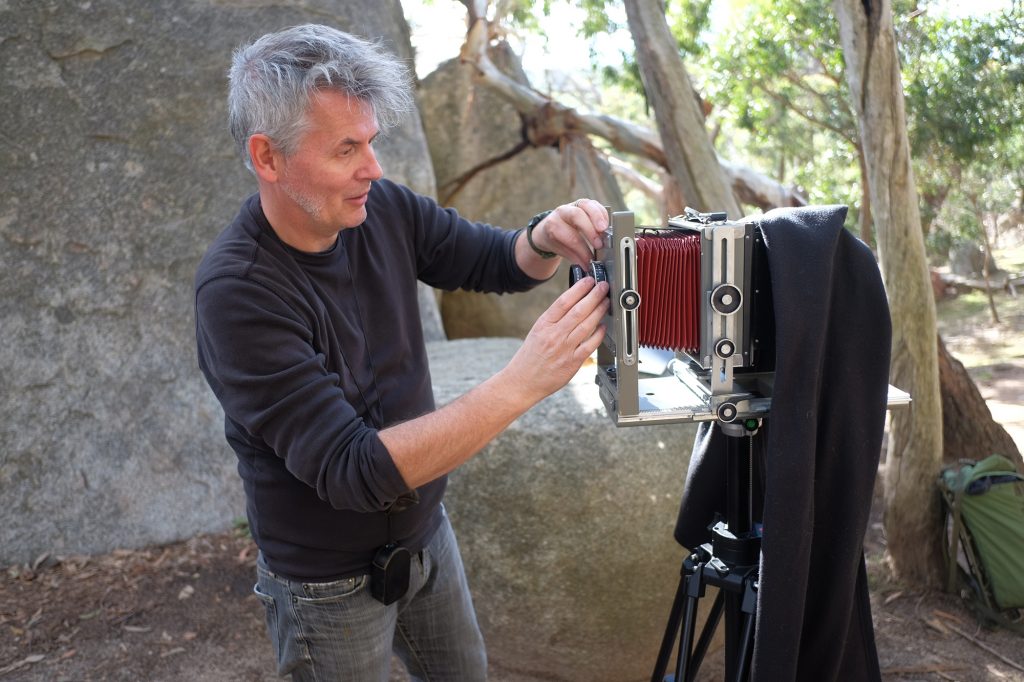 Mat Hughes with 4×5 camera. Friends of Photography Group. Mount Alexander Regional Park.
Main photograph: Ian Raabe with 4×5 camera. Friends of Photography Group. Port Fairy. Photographs of the photographers by David Tatnall.