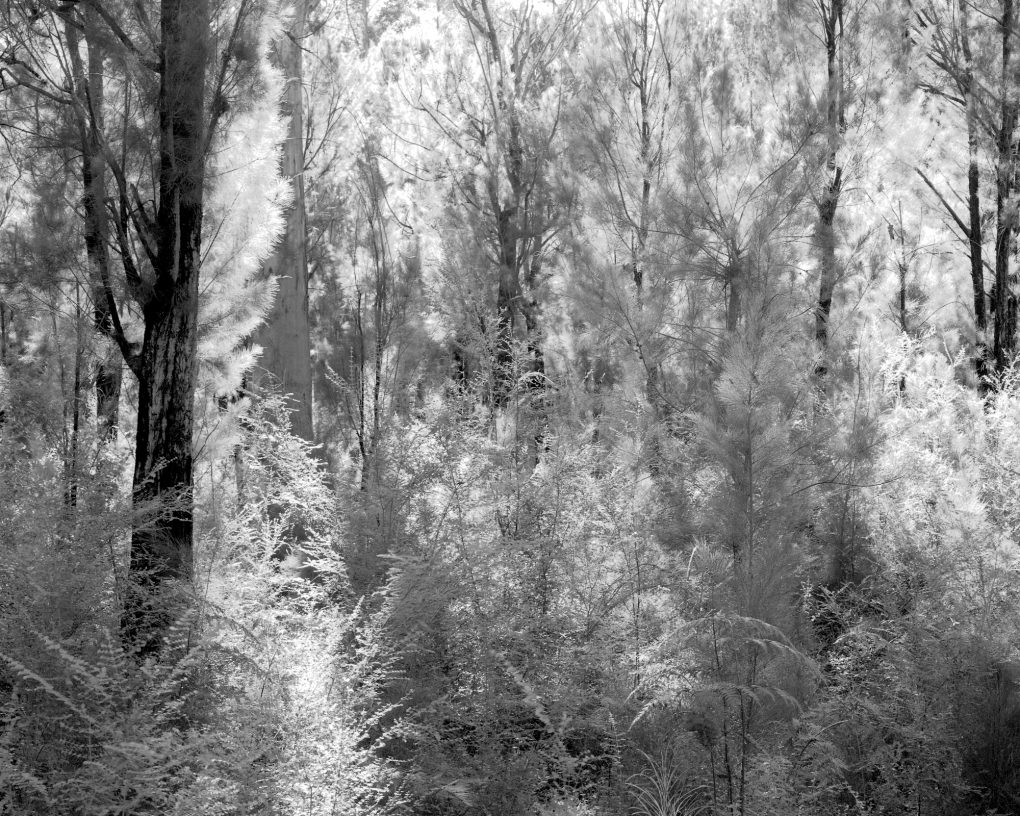 Exhibition: John Austin: Survey II 1994 – 2017
This exhibition is part of an ongoing series of major retrospective exhibitions at Western Australia's Bunbury Regional Art Gallery by some of the most respected senior artists of the South West.  Survey II is the second major exhibition of Austin's work following on from John Austin: Photography 1970-1993 which was exhibited at Lawrence Wilson Art Gallery in 1993.
"Practitioners such as John Austin, who have worked so consistently to develop their practice and their creative voice play a unique role in the cultural ecosystem of our state," says BRAG director Julian Bowron.  "The retrospective is a chance for us to celebrate and recognise this sustained effort, and share the resulting cultural contribution with diverse audiences."  In the interests of documenting this extraordinary contribution, the exhibition is accompanied by a full catalogue, featuring essays by Dr. Diana McGirr and Sarah Drummond.
The timeframe for Austin's retrospective begins with the photographer's move to Quinninup, a small forest town in the South West of WA, and also marks the start of his engagement with anti-logging protests in this area.  Documentation of these protests – and the destruction of the South West forests are an integral part of the photographer's oeuvre.
These images – many of which are deeply jarring, sit alongside other, more restful bodies of work, such as the Littoral and Limnal series of intertidal zones, sites which are described by the artist as "owned by both the sea and the land." The female nude is also a strong feature of Austin's work, and often these strong women are featured within the forest environment, standing at odds with the destruction present in the Forest Witness: Threnody and Conflict series.
Survey II also features a collection of the artists snapshots, together described as Eclection where the photographer speaks of waiting for the story to emerge.  As Sarah Drummond suggests in her essay, these snapshots document a part of the artist's life.
Together, the works in this exhibition present a sense of documentation on a greater scale.  As artistic objects, their balance and beauty draw the viewer in and present a unique take on the familiar iconography of the South West.   The value of these work also extend beyond the artistic to the cultural.  Presented together their stylistic cohesion present a clear and personal cultural record of the environment and cultural milleau in which they exist, from the perspective of a photographer who has carefully tuned his work and sensibilities.
All of the images are shot on film, and processed in Austin's Quinninup darkroom studio, Austin is known for working exclusively with fine silver-gelatin black and white prints, normally from large format cameras, and this sustained engagement and ongoing refinement of the technical processes of his craft results in a cohesive oeuvre, which, although spanning a broad range of subjects, present a clear vision through the eye of the photographer.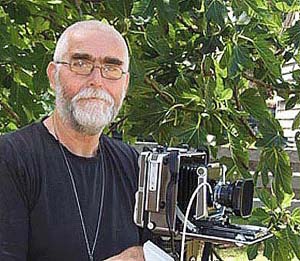 John Austin's career in photography spans over a 45 year period, during which time he has held over eleven solo exhibitions and been featured in multiple groups shows.  His work is part of numerous collections including the National Portrait Gallery, National Library of Australia, Art Gallery of Western Australia, Curtin University of Technology and Bunbury Regional Art Galleries.
Bunbury Regional Art Gallery, Western Australia
16 September – 26 November 2017
https://www.brag.org.au/exhibitions/up-coming-exhibitions/eventdetail/420/-/john-austin-survey-ii-1994-2017.html