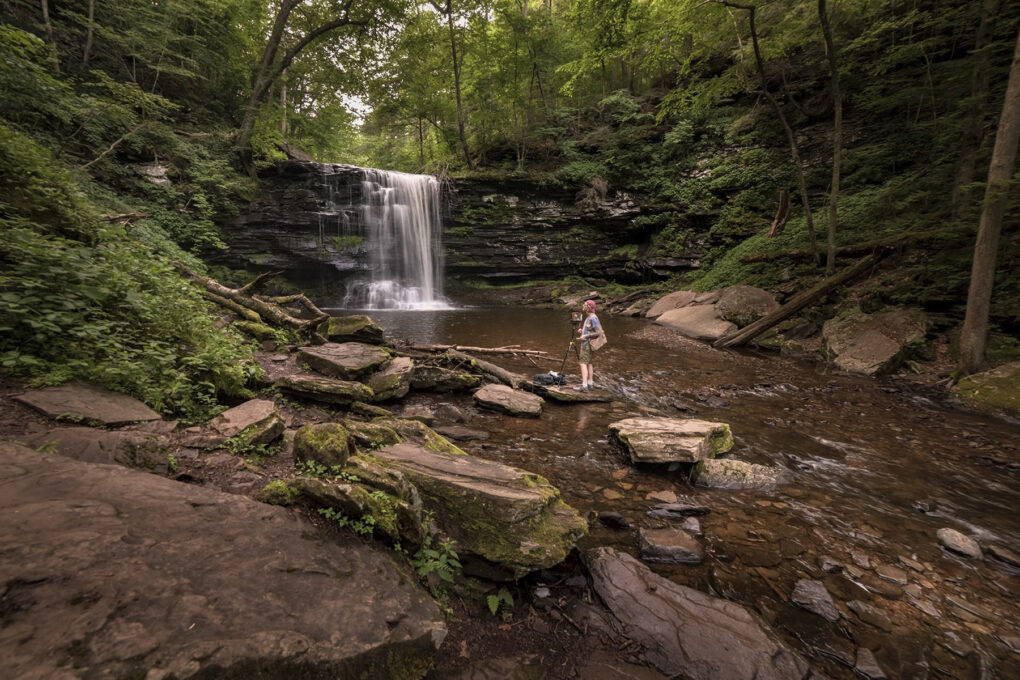 Pennsylvania Homecoming by Greg Soltys
Photograph above: Greg Soltys on location at Harrison Wright Falls, Ricketts Glen State Park. Photograph by Jen Britton.
I grew up in the Laurel Highlands region of Southwestern Pennsylvania in a small town called Latrobe. The Laurel Highlands are a popular area for hiking, fishing, camping, mountain biking, downhill and cross-country skiing, and other outdoor activities. It's also an area of stunning natural beauty.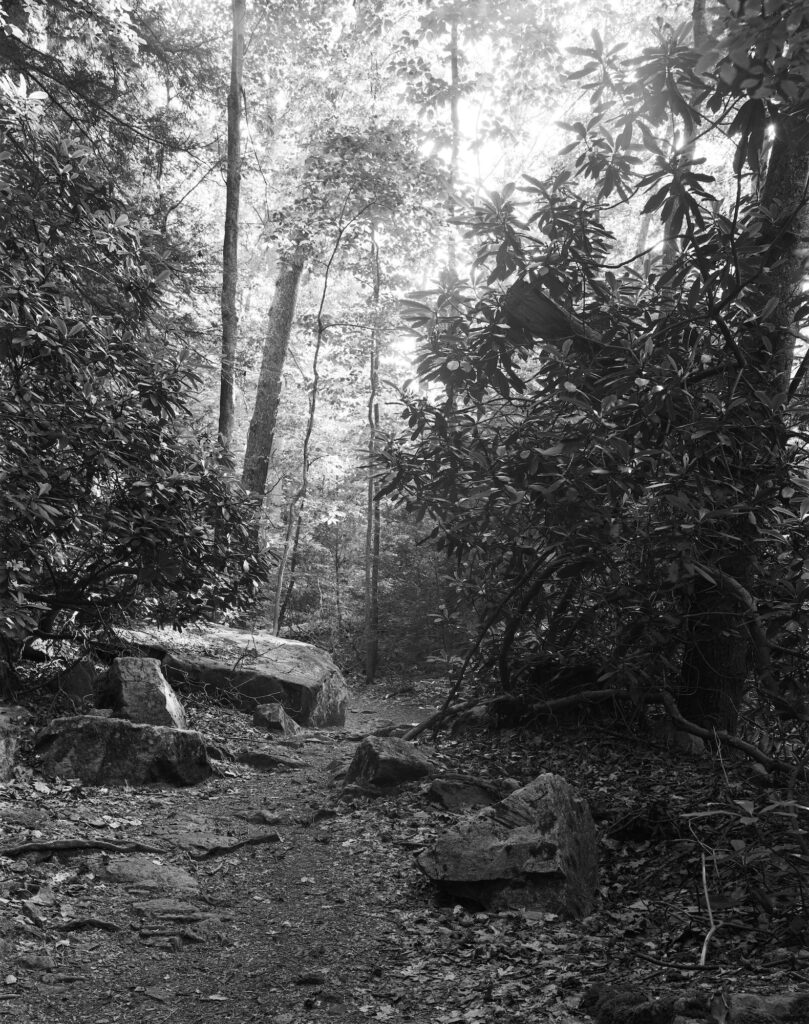 I've not lived there for 35 years. At 18 I left for college and then lived in the San Francisco Bay Area for 25 years before moving to Melbourne 5 years ago. I'd wanted to go back to visit my mom in June 2020, but the pandemic put a halt to that. Thankfully I had the opportunity to go for six weeks in June/July 2022. I was keen to capture the landscape of my youth with my Chamonix 4×5 camera.
Growing up there in the 70s and 80s all I could think about was getting out. It was boring and slow. But time and distance do make the heart grow fonder, and when I was there I felt like I'd never left. I hadn't realized how this landscape is so intrinsically part of me.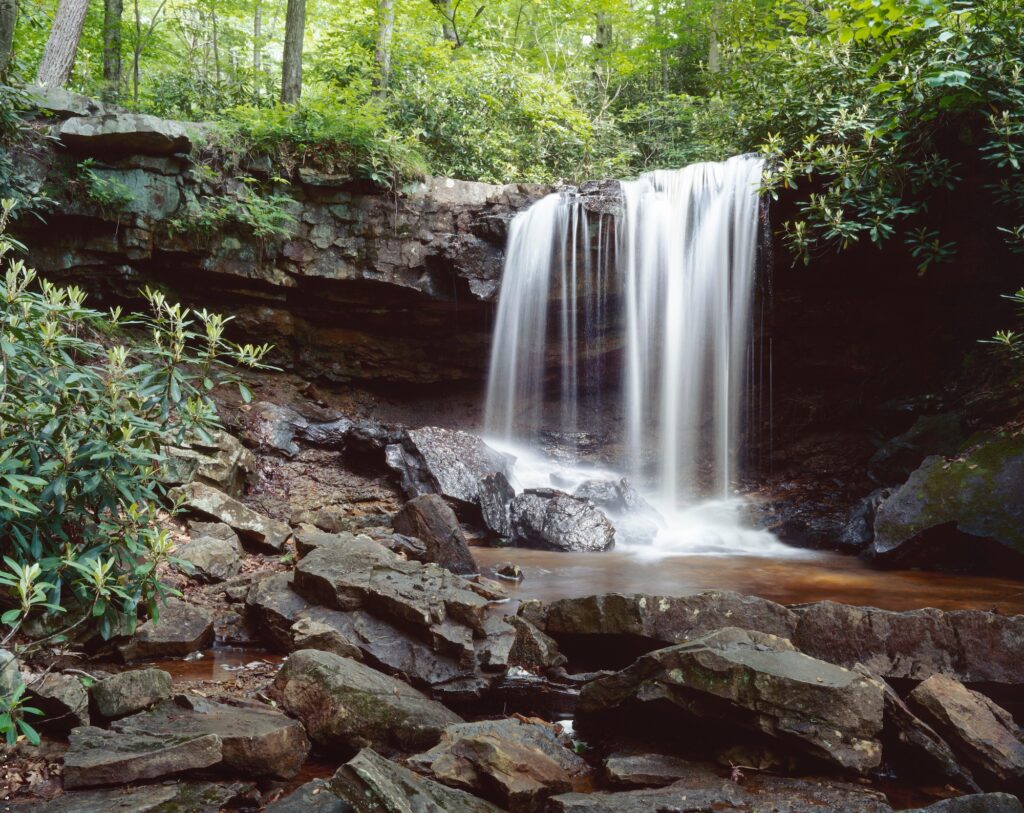 I didn't mean for my visit to be a waterfall tour, but how could I resist?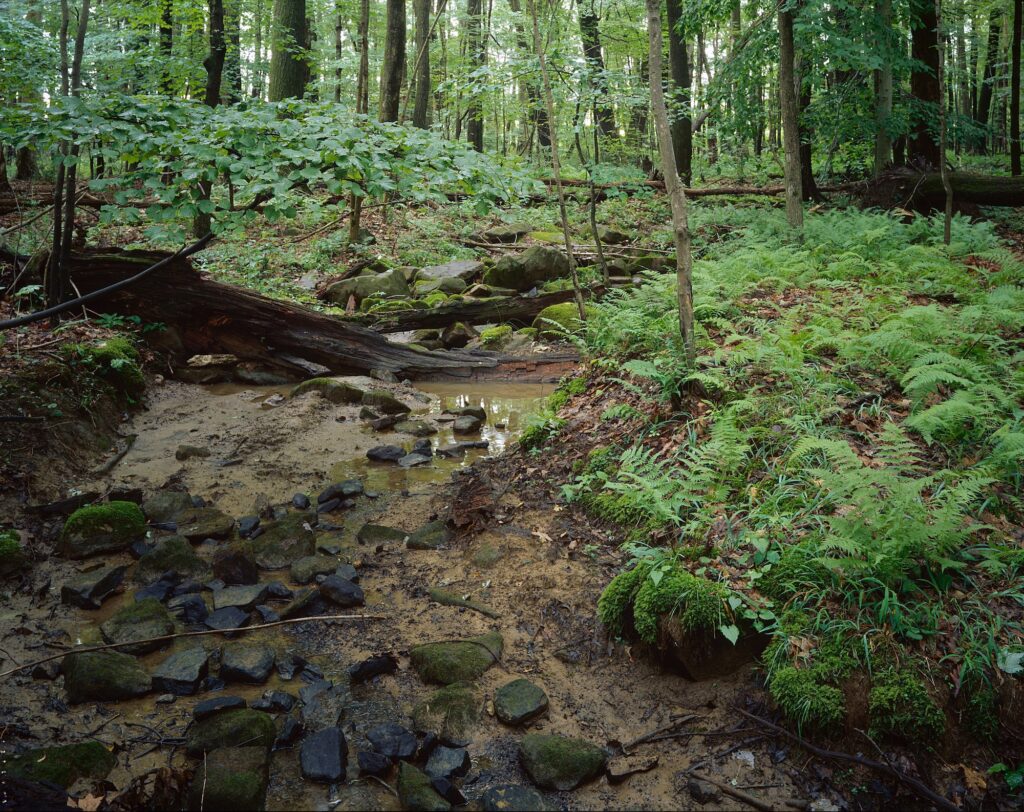 In summertime the neighborhood kids played in the woods, caught crayfish in the "crick" down the road, and stayed out from morning until night. I am so fortunate to have had those experiences. Recently witnessing a night sky full of lightning bugs brought me indescribable joy.
A highlight of my visit was 3 days at Ricketts Glen State Park in Northeastern Pennsylvania. The Ricketts Glen Falls Trail boasts 21(!) named falls along its 8-mile loop. I went with my mom and a college friend. We only saw 7 of the falls, so plenty more left for next time.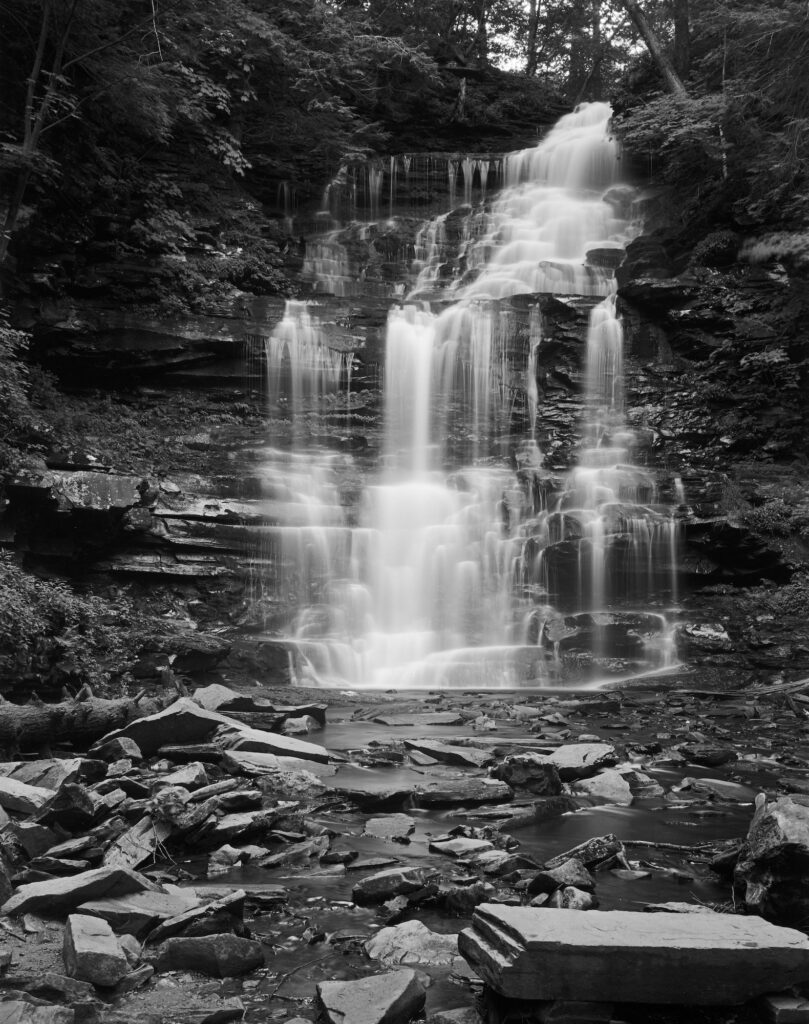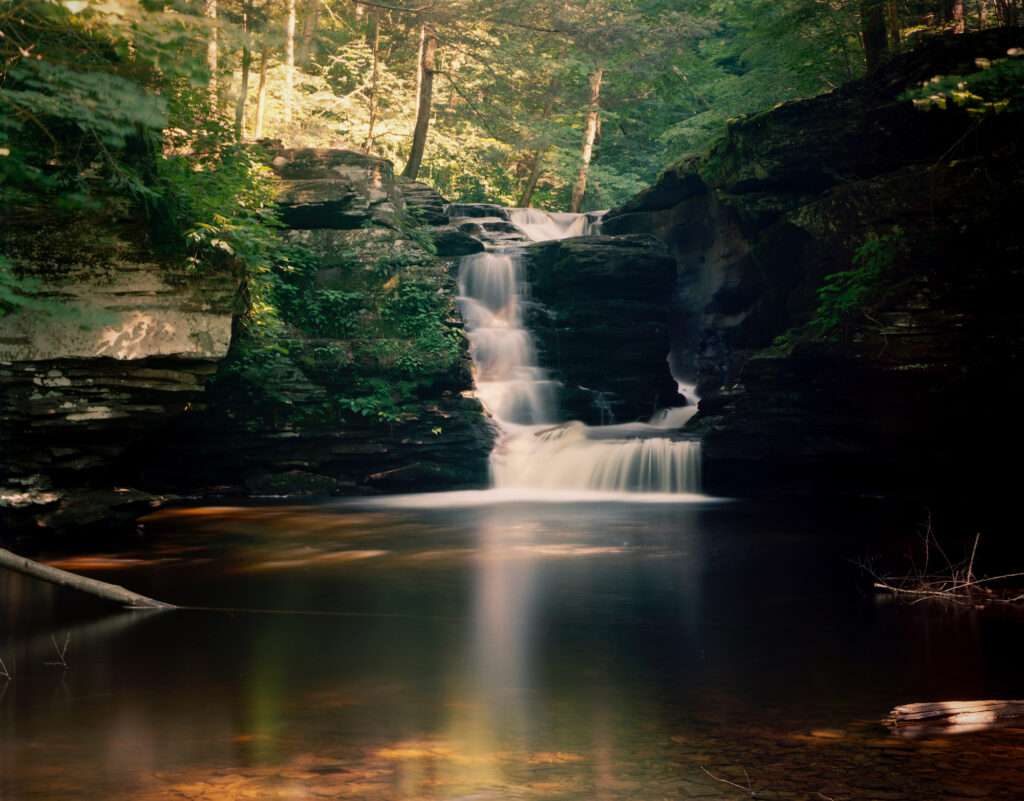 I took nearly 100 4×5 photos during my 6 week stay. Some moments I couldn't capture on a 4×5 camera, like a doe walking with her two fawns in the front yard, the birds chattering about the birdfeeder, or the swell of happiness in my heart just strolling through the woodlands. I may live halfway round the world now, but Latrobe, Pennsylvania will always be home.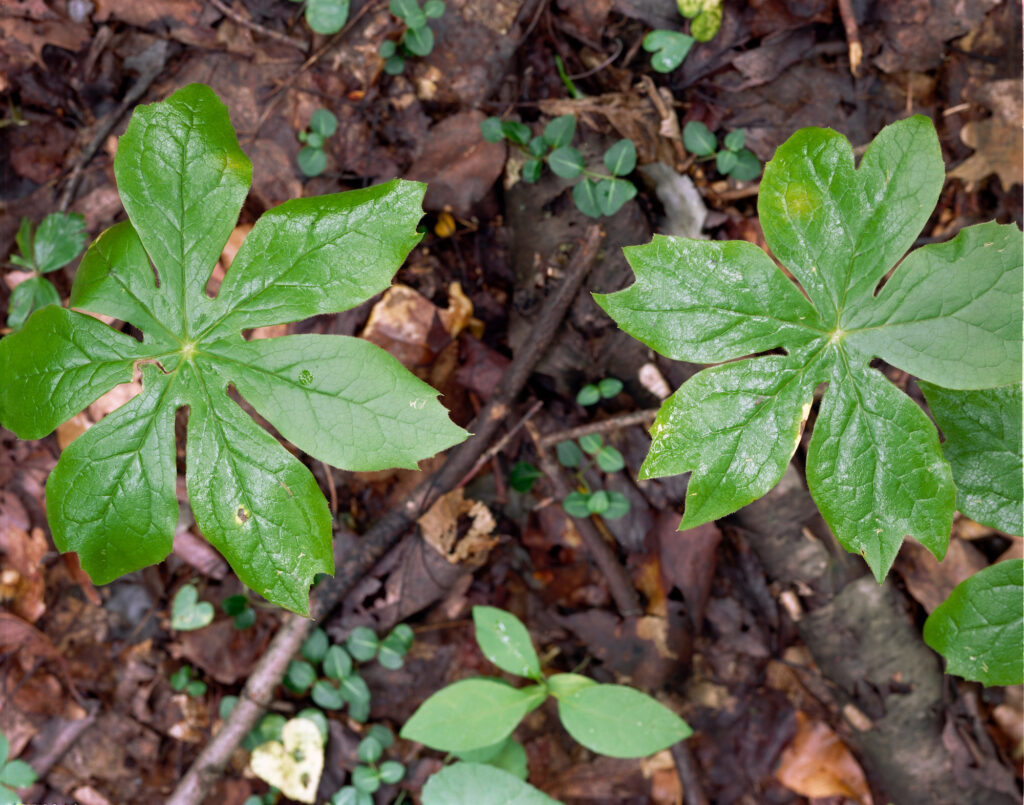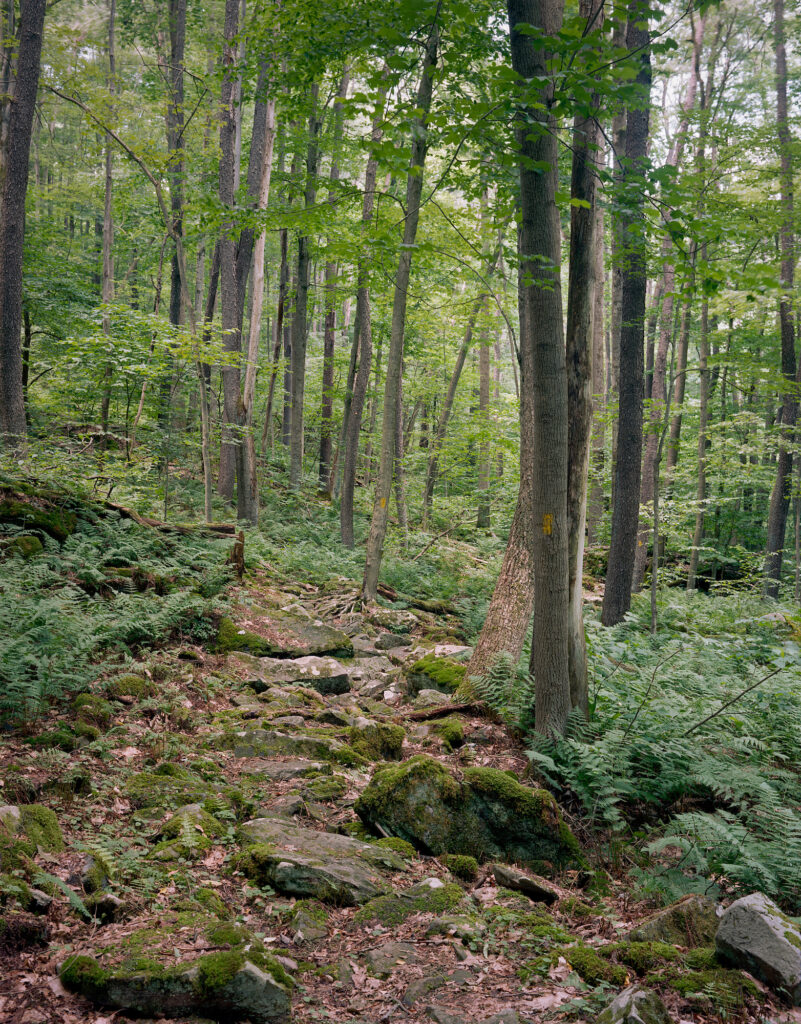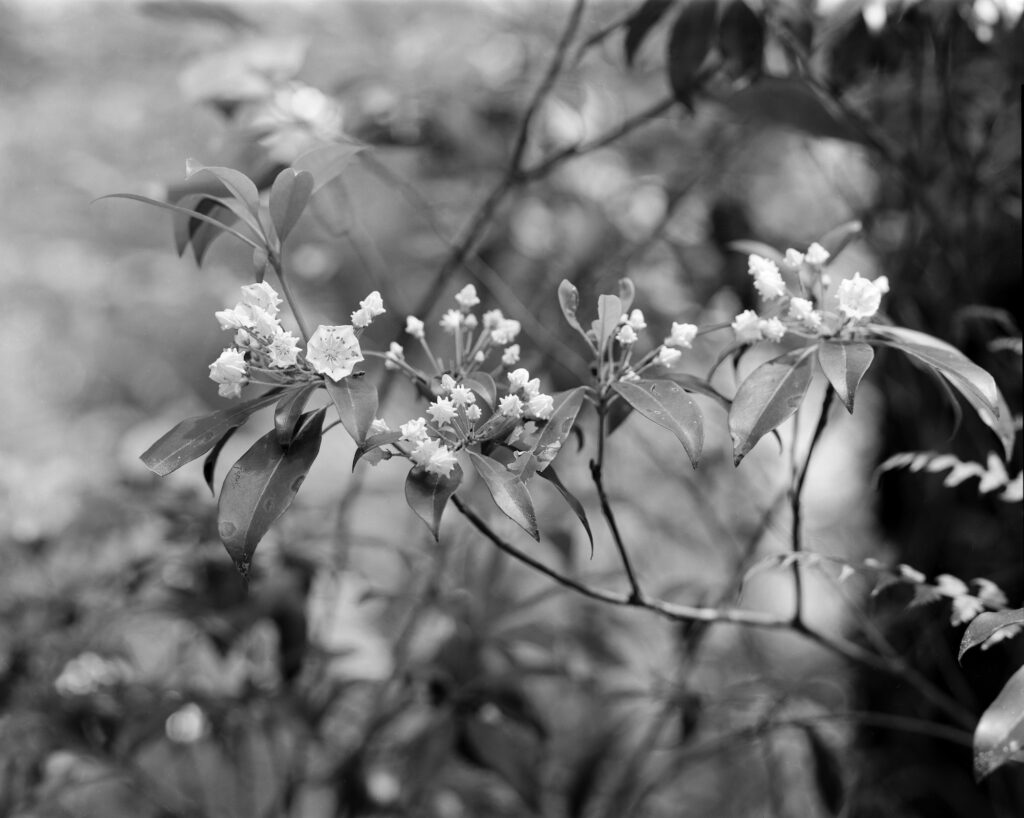 More of Greg's photographs can be seen on his website.