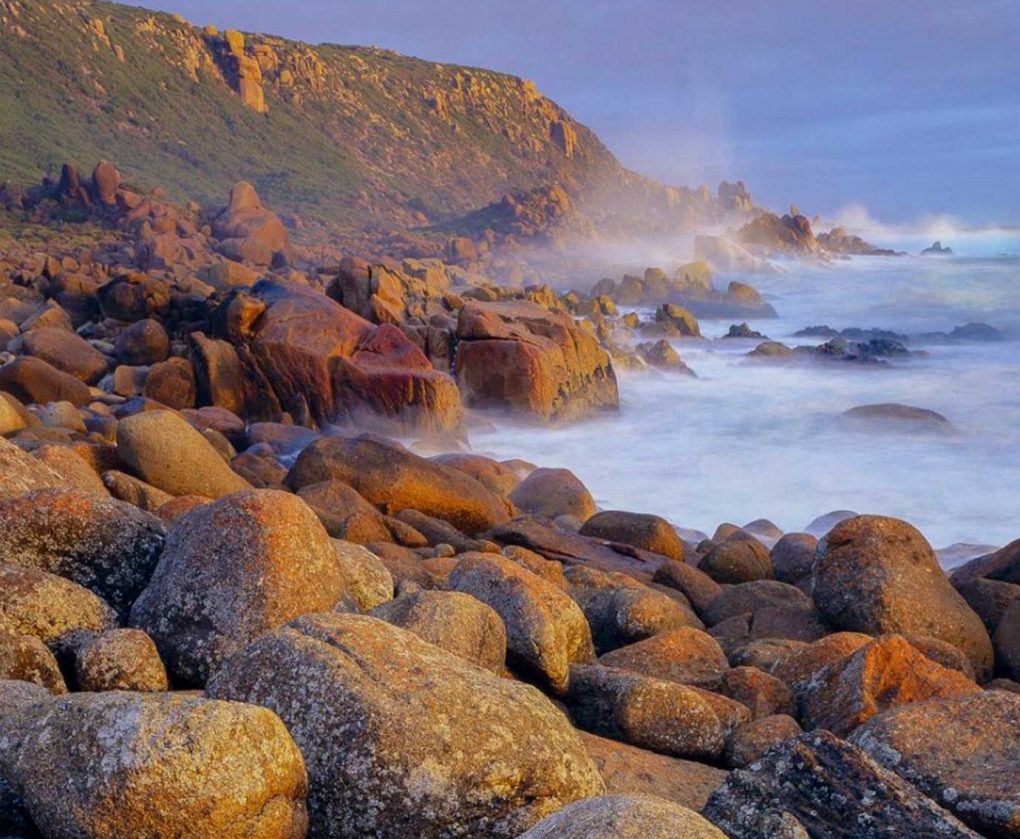 West Coast Granite Photography Workshop
Wild Island presents specialised and practical tuition in photography with Rob Blakers and Loic Le Guilly. West coast of Tasmania 13 -16 November 2020.
'This workshop offers guided and supported walking and photography in some of Tasmania's most dramatic ocean landscapes. We will be once again exploring the unfrequented and wild granite coastline north of Strahan, with the chance for wildflowers, big seas, red rocks, streams and waterfalls, tannin water, golden light, night skies and more! This year we will go to a new location, with dramatic granite overlooks and a superb boulder bay.
Wild Island will provide delicious plant-based meals and photographic guidance, but we'll be camping out and you'll need to bring and carry your own tent and sleeping bag, along with lightweight gear and clothing.'
The Workshop includes
Specialised and practical tuition in photography with Rob Blakers and Loic Le Guilly.
Detailed and hands-on instruction in landscape field techniques, photographic equipment, wildlife photography, focus stacking, the wonders of composition and light, inspiration and subject matter, stitching and more!
Night sky photography and time lapse videos, and with luck, auroras
Small group discussions and relaxed information-sharing
A follow-up session at Wild Island in Hobart on the evening after the workshop, (7:30 – 9:30pm, Tuesday 17th November) where we will cover basic image processing, and share the images from our trip.
Is this workshop for me?
The walk in to our base camp is along a rough 4wd track of moderate grade and across heath-land, with a short section of scrambling as well. We will be walking with full packs, carrying all of our gear, for about 2 hours on two or three days. You will need to be in sound general health.
Rob Blakers has photographed in Tasmania's wild places for almost 40 years. He is a long-time advocate for nature and wilderness and is interested in the evolution of photographic values and techniques in the digital age.
Loic Le Guilly has been a professional photographer for 25 years, and has a passion for nature and landscape photography. He is a specialist in night photography and 360 degree imaging.
For more information & booking details click here.