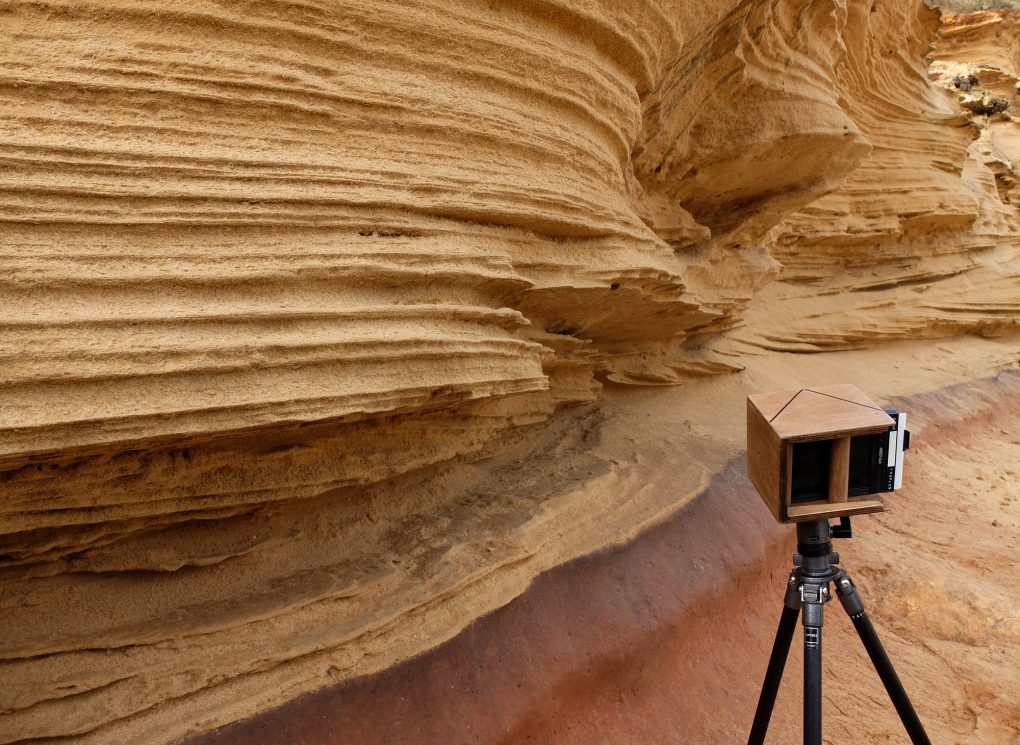 Workshop: Pinhole Photography with Michael Waite
'In this, hands on workshop you will explore the basic principles of photography by spending a day making photographs with simple pinhole cameras. A pinhole camera has the essentials of what is required to make a photograph – a light tight container, a small opening and some light sensitive material.
The course will cover a range of pinhole cameras from simple and homemade to the more sophisticated professionally made cameras. You will explore paper negatives, film and digital applications. There will be a significant darkroom component, however prior darkroom experience is not necessary.'
Michael Waite is an artist, photographer and teacher. He has completed a BFA and an MFA in photomedia at the University of New South Wales, College of Fine Arts. His art practice is predominantly conceptual with a key interest being phenomenology and the ways in which we attempt to organise our knowledge of the world. His work has been exhibited in Sydney and internationally. He has a wide-ranging interest in photo imaging, from darkroom alternative processes, large format film cameras and pinhole photography, through to iPhone and Instagram image making and Artists' books. He has been teaching art and photography for over ten years and is enthusiastic about inspiring beginner and more advanced students to develop their skills and creativity.
Main photograph above: 75mm 4×5 Lenless Camera Manufacturing Co. Camera. Diamond Bay, Victoria. By David Tatnall.