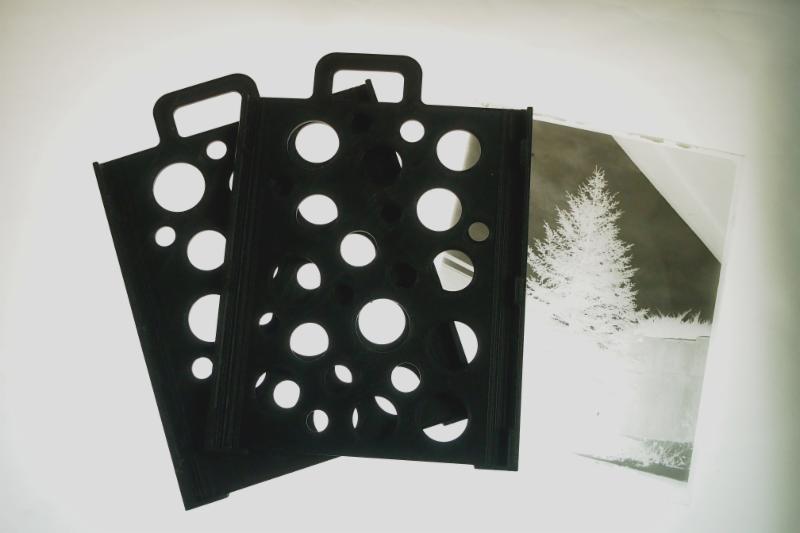 4×5 Glass Plate Holders for SP-445 developing tank
Stearman Press maker of the SP-445 developing tank has announced a glass plate holder.
Initially they will be 3D printed from ABS plastic and if there is sufficient interest they will be made by injection moulding in the future.
The holders have been optimised for glass plates 100 x 128 x 1.30 mm in size. A small modification to the tank lid will be required.
We reviewed the SP-445 in June 2017.