Chroma Cameras release multi format handheld 4×5 camera
UK company Chroma Cameras has released The Snapshot the latest in their series of laser cut acrylic, 3D printed ABS, CNC machined carbon fibre and aluminium 4×5 cameras.
'The Snapshot is a brand new, lightweight, camera system which weighs less than one kg (without lens) and allows a photographer to use a range of different focal length lenses (55-180mm), without needing to carry multiple lens cones and helicoids.
The system uses a set of four steel spacer bars (for setting the focal length range), along with a unique acrylic/nylon bellows plate, to quickly and easily change the focal length in use. These, coupled with a high quality ground glass, smooth metal helicoid for precise focusing, triple cold shoes on the top plate for multiple accessories, and strong fibreglass leaf springs and Graflok cams, work together to create a comfortable and very flexible unique camera.
Like other Chroma Camera 4×5 cameras, The Snapshot uses a bright ground glass to allow for critical focusing, especially when tripod-mounted. The glass is mounted inside a plastic frame, which has a recess built in to allow for an accessory acrylic fresnel to be fitted in order to distribute the light even further.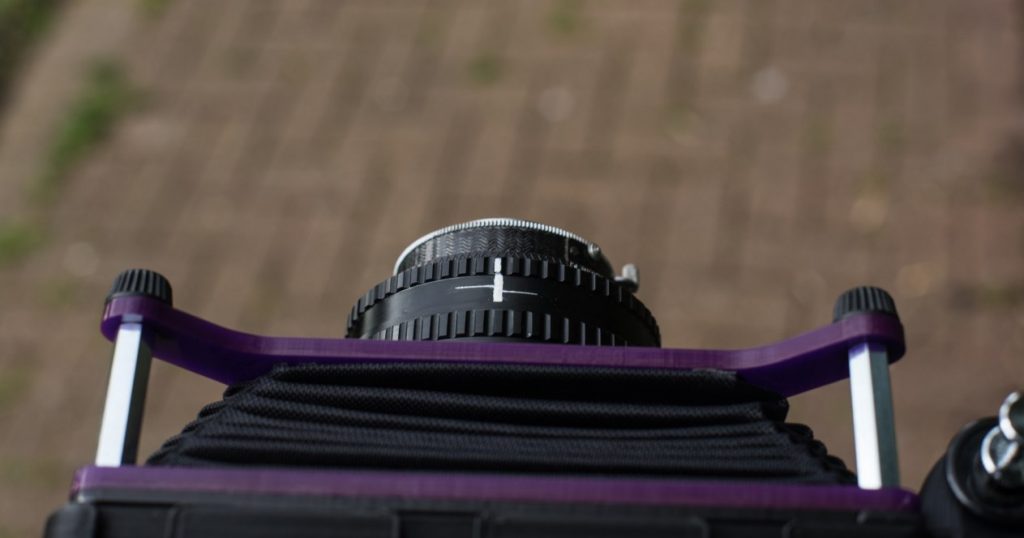 Coupled with the high quality glass, The Snapshot also uses a metal helicoid for precise focusing. This can be marked easily by the photographer to highlight their own preferred focusing zones when using the Snapshot without ground glass focusing'. From Chroma Camera website.
For more information Chroma Camera website.