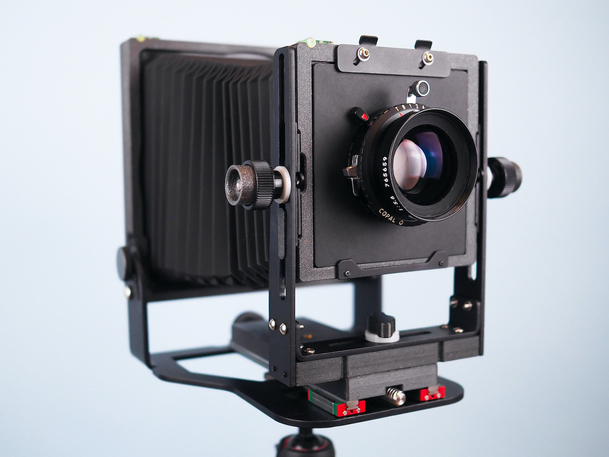 Intrepid Camera Company limited edition 4×5 camera
UK company Intrepid Camera have released a limited edition black 4×5 camera. 3D printed parts are made from PLA (polylactic acid); the filament used is a renewable, plant-derived bio plastic.  
Other parts of the camera are high-grade anodised black aluminium. From Intrepid Camera website.
More information from Intrepid Camera Company web site.
We reviewed an earlier model 4×5 camera in 2017.