Chroma: acrylic 4×5 camera
UK photographer Steve Lloyd has launched a kickstarter to fund the manufacture of a light weight acrylic 4 x 5 camera system.
'Chroma is a brand new large format technical field camera, designed from the ground up to meet the needs of photographers of all experience levels. It is built from high quality acrylic in a variety of colours, using highly accurate laser cutting to ensure consistent build quality and performance'.
'Built around a 4×5 modular principle, but similar to medium format systems, the Chroma film back can be swapped in a few seconds using integrated magnets to allow multiple mediums to be used. At launch, the Chroma will take standard 4×5 DDS film holders (none included with the camera).  It allows the photographer full control of all front standard movements to aid creativity.  Future plans include both a 6×12 medium format roll film back and a 4×5 wet plate back.'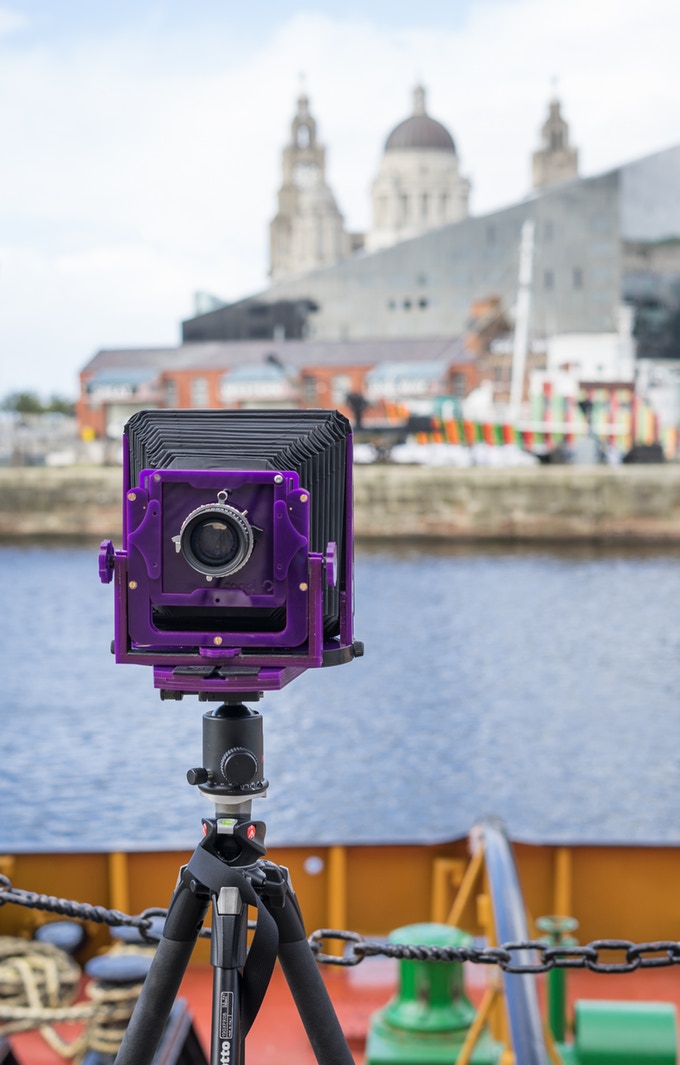 Full range of technical movements on front standard and rise/fall on rear standard
  – 40mm of rise / 40mm of fall with combination of front/rear movements.
        – 30mm of shift each way
        – 45 Degrees of forwards/backwards tilt
        – Swing only limited by lens coverage and bellows
        – Magnetically-fixed rotating interchangeable back
        – Lightweight design with a total weight of 1592g (including ground glass)
        – Very small dimensions; 
                      when opened (mm) – 180x210x235 
                      (180x330x235 with full bellows extension)
                      when folded (mm) – 210x180x117 
        – Will accept lenses from 65mm (with recessed lens board)- 280mm, with maximum bellows draw of 300mm.
        – Multiple mount points for the front standard to accommodate different lenses and embedded magnets at 'zero' shift/swing position.
        – Uses traditional Linhof/Wista type lens board (included)
        – Uses standard 4×5 DDS film holders (not included)
        – Standard 1/4″ tripod mount point
        – 0.4mm Pinhole lens board (included)