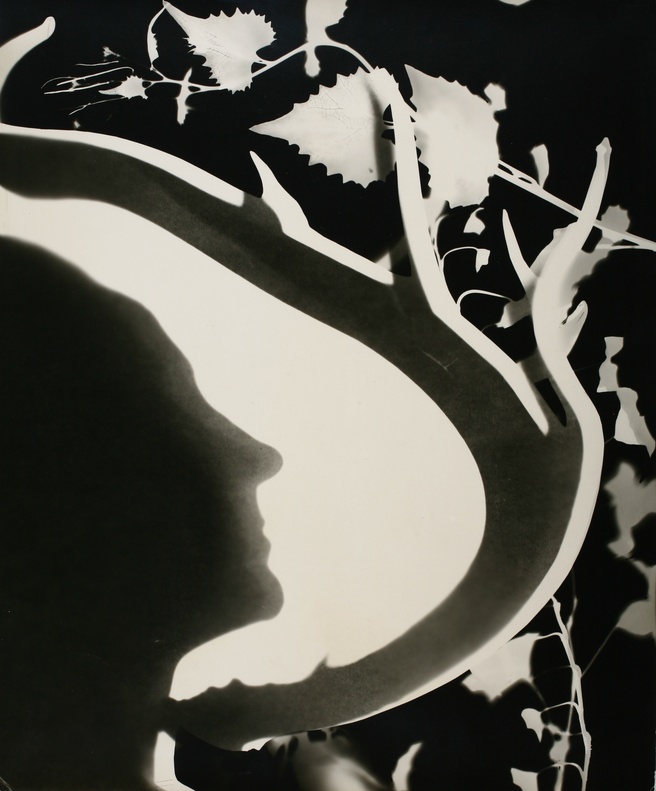 Exhibition: Antipodean emanations: cameraless photographs from Australia and New Zealand
Monash Gallery of Art (MGA) 10 March – 27 May 2018
MGA's landmark exhibition Antipodean emanations: cameraless photographs from Australia and New Zealand showcases over 80 cameraless photographs, bringing together Australian and New Zealand artists who push boundaries through experimentation, unearthing the elemental properties of photographic practice. With many of these works never been shown in Australia previously, this exhibition is an unprecedented opportunity to explore the art of cameraless photography from a new perspective.
 'The artists in this exhibition explore photography's essential properties, experimenting with light and time to create artworks that are expressive, poetic and often abstract in form.' Stella Loftus-Hills, MGA curator.
This exhibition has been made possible through a partnership between MGA and the Govett- Brewster Art Gallery in New Zealand. In 2016 Govett-Brewster Art Gallery explored the international history of cameraless photography through their exhibition Emanations: the art of the cameraless photograph, which was curated by renowned photography historian Geoffrey Batchen. Using this exhibition as a springboard, MGA continues this conversation. Beginning in the 1930s when avant- garde styles were starting to affect visual culture, this exhibition highlights the lasting impact of these traditions on photographic practice.
'Cameraless processes date back to the origins of photography; however, they still have the potential to challenge traditional ideas and expectations about the medium',  Stella Loftus-Hills.
Putting the spotlight on Australian and New Zealand artists, MGA's exhibition explores experimentation and innovation with works by 20th-century luminaries such as Max Dupain and Len Lye, as well as contemporary artists such as Danica Chappell, Gavin Hipkins, Anne Noble and Justine Varga.
'This exhibition provides opportunities for audiences to engage with the nature of photography through a variety of cameraless processes, including prints created through direct contact between the subject-matter and a light-sensitive surface, as well as experiments with photocopiers and digital scanners', said Stella Loftus-Hills.
 'Stella has conceived an exhibition of such great depth. The exhibition is an exciting proposition, one that makes you delve into the elemental properties of photography, explore how photographs are made and how artists have continued to experiment with the medium over the last 90 years simply using light and the passage of time. Many of the works exhibited are one of a kind objects – abstracted, geometric or organic forms that hint at the subject matter – these works are hauntingly poetic.' MGA Director Anouska Phizacklea.
The exhibition will showcase cameraless photographic works from MGA's collection and Govett- Brewster Art Gallery alongside loans from major institutions including Museum of New Zealand Te Papa Tongarewa, National Gallery of Victoria, Art Gallery of New South Wales and National Gallery of Australia, as well as works loaned directly from practicing artists.
Artists include: Andrew Beck (NZ), Ian Burn (AU), Joyce Campbell (NZ), Katthy Cavaliere (AU), Danica Chappell (AU), Lisa Clunie (NZ), Olive Cotton (AU), Penelope Davis (AU), Simone Douglas (AU), Max Dupain (AU), Lucinda Eva-May (AU), Chantal Faust (AU), Anne Ferran (AU), Sue Ford (AU), Lloyd Godman (NZ/AU), Melinda Harper (AU), Paul Hartigan (NZ), Matt Higgins (AU), Gavin Hipkins (NZ), Carol Jerrems (AU), Carolyn Lewens (AU), Len Lye (NZ), Ruth Maddison (AU), Harry Nankin (AU), Anne Noble (NZ), Robert Owen (AU), Susan Purdy (AU), Steve Rumsey (NZ), Andrew Seward (AU), David Stephenson (AU), Juliana Swatko (AU), Justine Varga (AU), Shaun Waugh (NZ), Amanda Williams (AU)
Image: Len LYE Georgia O'Keeffe 1947
gelatin silver print 42.9 x 35.9 cm
Len Lye Foundation Collection, Govett-Brewster Art Gallery
MONASH GALLERY OF ART 860 Ferntree Gully Rd Wheelers Hill. Victoria