Friends of Photography Group – Year in Review 2017
The Melbourne Friends of Photography Group had its final event for 2017, a demonstration of colour printing using RA-4 process this week.
This rounded off a successful twelve months that included two multi day trips to Mount Buffalo National Park and Cape Conran Coastal Park, four single day trips, an exhibition, five print viewing afternoons, two gallery visits and a camera movement demonstration. As well as the colour process demonstration.
Although the group is mainly Melbourne based it now has several interstate photographers joining activities.
Friends of Photography Group is one the most active group of large format photographers in Australia.
Planning for 2018 is well advanced with multi day trips to Port Fairy and Little Desert National Park already organised. Single day trips and print viewings, camera movement and colour processing demonstrations are also planned.
Involvement in the group is open to anyone with an interest in large format and film photography.
Contact can be made via FoPG's website: www.friendsopg.org
Main photograph: Peter McDonald with 4×5 camera. Mount Buffalo National Park.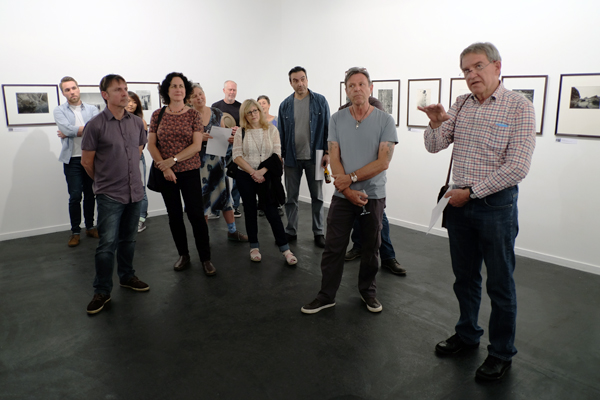 Lloyd Shield talking at the opening of Group Chemistry Exhibition.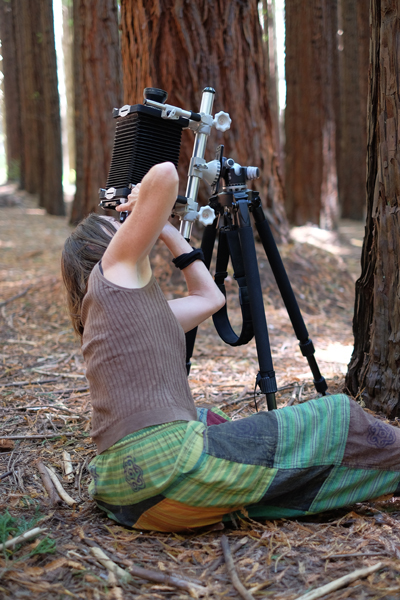 Kate Baker with 4×5 camera Redwood Plantation, Warburton.
Mark Killmer with 8×10 pinhole camera, Melbourne.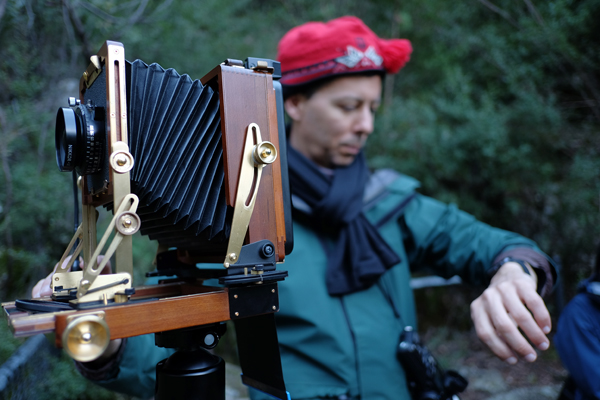 Marc Morel with 4×5 camera, Mount Buffalo National Park.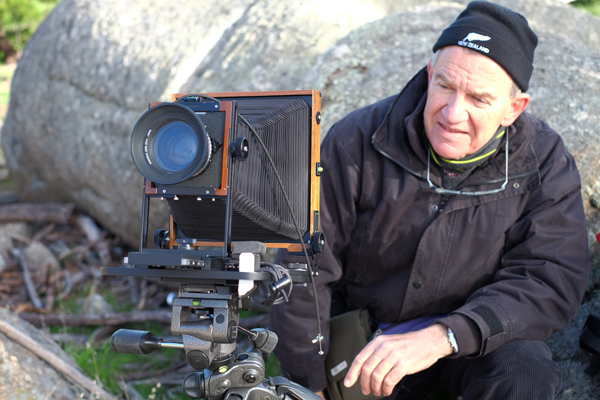 Lloyd Shield with 5×7 camera, You Yangs Regional Park.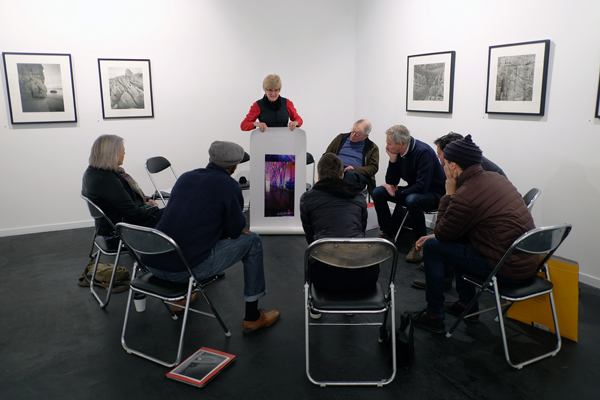 Wendy Currie, print viewing. Colour Factory Gallery, Fitzroy

Darkroom tour, Colour Factory, Fitzroy.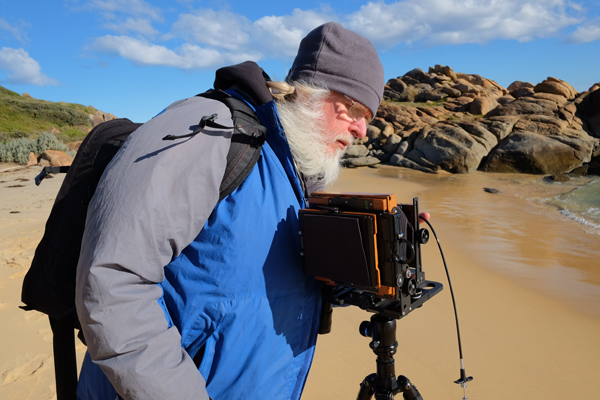 Peter de Graaff, Cape Conran Coastal Park.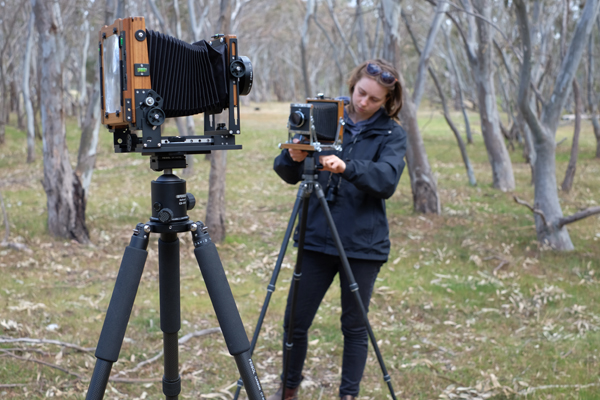 Hannah Patchett, Camera movement demonstration, Woodlands Historic Park.

Brett Free, print viewing, Monash Gallery of Art.
Huges Little, Rubicon Historic Area.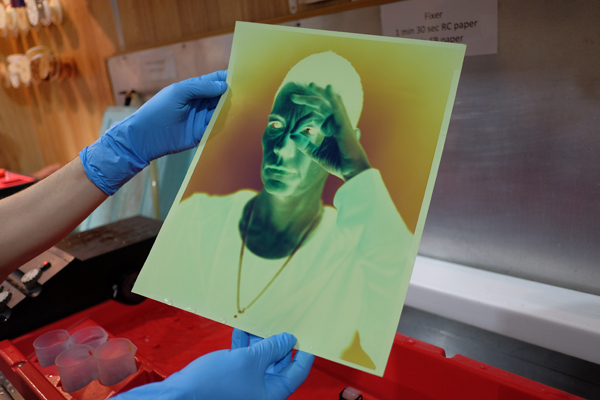 Marc Morel holding an 11×14 colour paper negative of Christine Scott-Young. Colour processing demonstration.