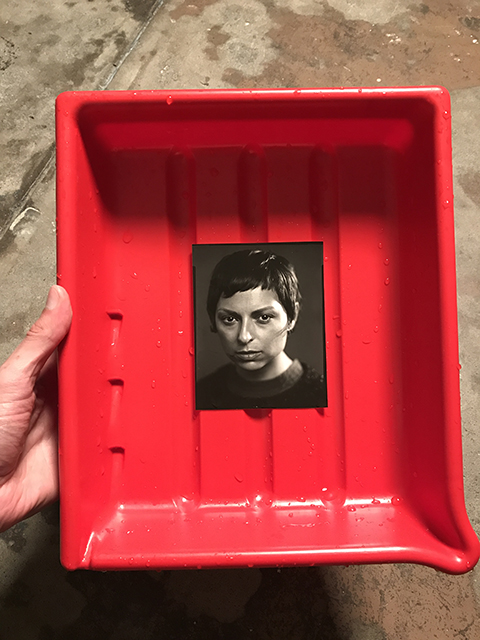 Studio portrait & large format photography workshop with Shea Kirk
'Shea Kirk will provide an in-depth look at his process of using large format view cameras and studio lighting techniques. You will have the opportunity to learn fundamental large-format camera basics, with the option of either taking self-portraits or photographing a model using a studio flash lighting set up. There will also be the option to shoot additional digital frames. Shea will assist you to load, expose and develop your own traditional photographic paper using a silver gelatin reversal process, which produces a positive image.
This is an incredibly unique opportunity to learn contemporary photographic portraiture, and experience the magic of the darkroom from a skilled educator and artist.
This workshop is suitable for all levels of knowledge and experience, from those who are curious about photography to advanced photographers.'
Centre for Contemporary Photography. Fitzroy. 20 July or 10 August 2019
Shea Kirk is a Melbourne-based visual artist working with traditional photographic methods and techniques. He has been a finalist in the Olive Cotton Award (2019), National Photographic Portrait Prize (2019), the Head On Portrait Prize in (2018), and has participated in a number of group exhibitions across Victoria.
Shea's exhibition Vantages is currently on exhibition at Centre for Contemporary Photography.