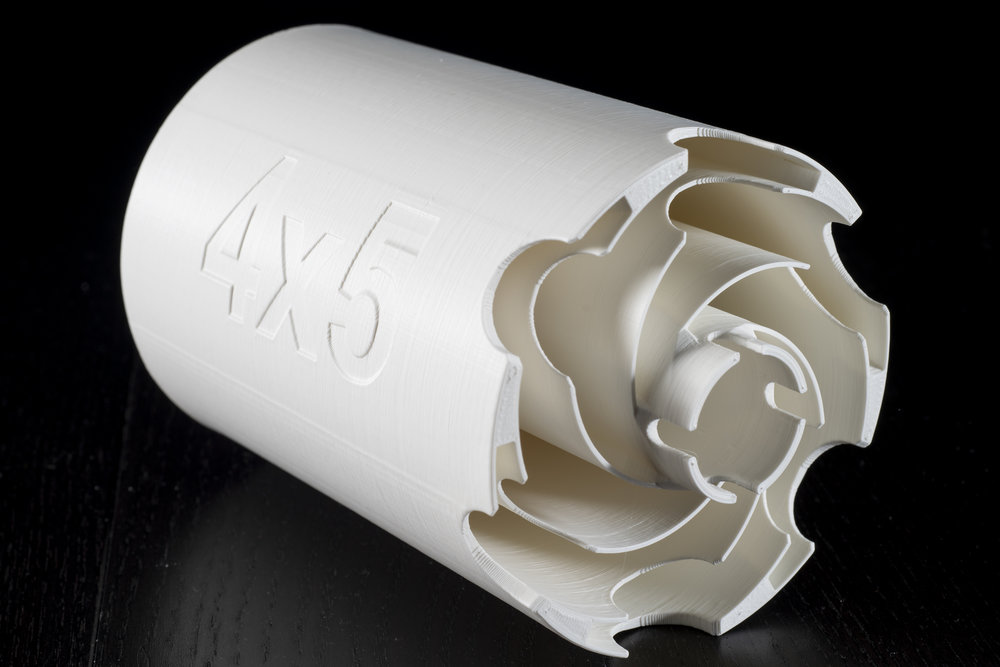 Bounet Photography has launched a new 4×5 developing reel.
Easy-to-load, 6 sheet, 4×5 developing reel
Works great with manual inversions
Fits in a Paterson 3 reels
Made of ABS plastic for chemical and heat resistance.
Top rack of dishwasher-safe for cleaning any residues especially if you use it in E6.
Everyreel is manually sanded with care at the contact points for smooth operation.
3D printed in USA with USA plastics.
'Wanting to use 4×5 reels, I tested many possible configurations. It had to take as many sheets as possible and still be easy to use. After testing over a dozen design options, I determined that top-loading the sheets was the most elegant solution for ease of loading and more importantly, to make the best use of limited tank space.
The large surface of a 4×5 sheet and the geometry of the reel has a huge impact on how even development occurs across the sheet. Obviously some sort of structure is required to hold the sheet in place but this design reduces the structure to its minimum, allowing the chemicals to flow onto the film in the best possible way.' Bounet Photography.
Video & technical information here.
B's also make a 5×7 reel.