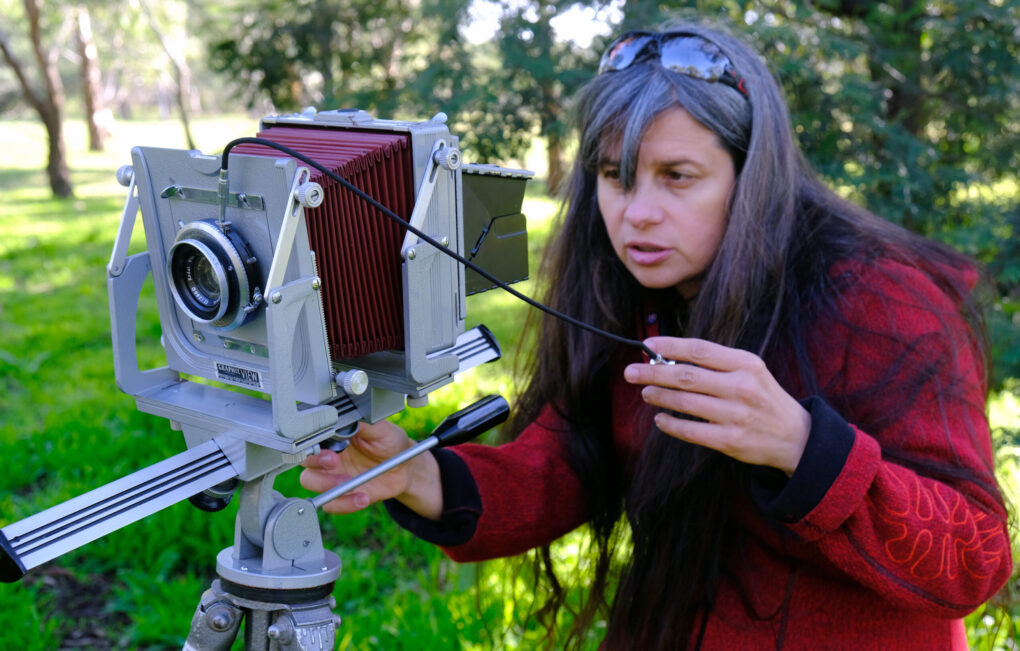 Season's greetings and best wishes for 2022
View Camera Australia wishes all our readers the very best for the festive season and for the coming year 2022.
We'll be back in 2022 with more news, reviews, articles and with more photographers featured in our new Folio series and in our long standing The Photograph Considered series.
Please get in touch with any suggestions for articles, stories, reviews or if you'd like to submit photographs for consideration.
David Tatnall. View Camera Australia editor.
Main photograph above: Victoria Bilogan with 4 x 5 camera. Woodlands Historic Park. Victoria. Photograph by David Tatnall.