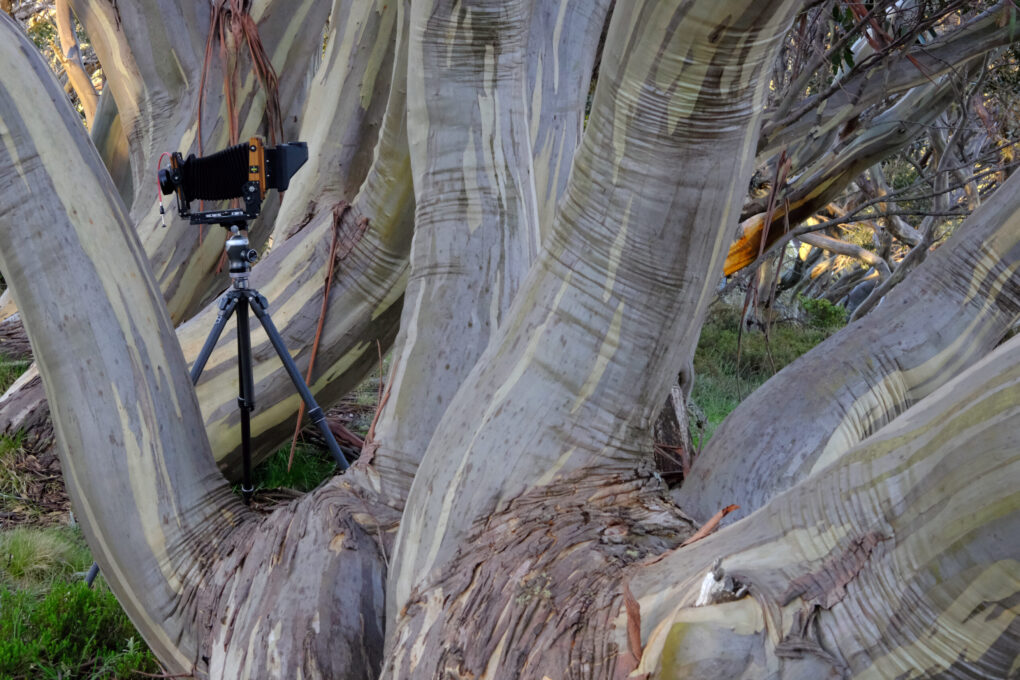 View Camera Australia back for 2022
View Camera Australia is back for 2022 with new articles on photography and photographic processes, news about exhibitions and workshops and reviews of cameras and film. More Folios from photographers working in large and medium format photography and more in The Photograph Considered series.
Please get in touch via the contact section of this site with details of exhibitions or events you'd like to see published here. Also get in touch if you'd like to submit an article or be considered for inclusion in the Folio or The Photograph Considered series.
Main photograph above: 4×5 camera amongst old growth Snow Gums, Bogong High Plains. Alpine National Park. Victoria. January 2022. Photograph by David Tatnall.