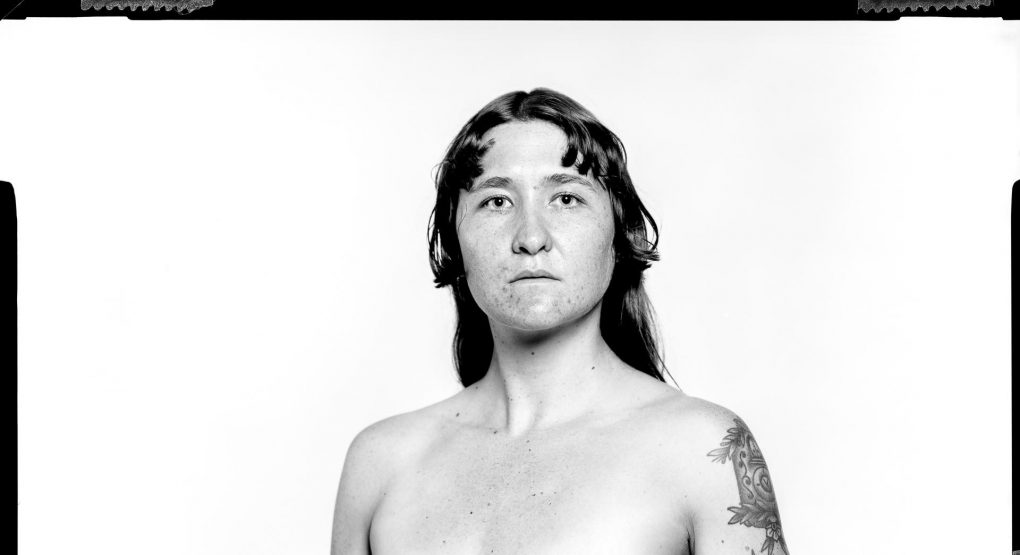 Shea Kirk wins Art Handlers Award in the National Portrait Prize
Melbourne large format photographer Shea Kirk has won the Art Handlers Award at National Portrait Prize, National Portrait Gallery, Canberra for his portrait Gemma Baxter from the series Vantages shown last year at Centre for Contemporary Photography, Fitzroy.
'Vantages is an ongoing series of stereoscopic portraits by Melbourne-based artist Shea Kirk. Working with dual large-format cameras to simultaneously capture two images from different perspectives, Kirk invites subjects to be photographed in his humble home-studio. Each portrait is exposed onto black and white sheet film through a slow and methodical process, enabling an intimate exchange that highlights the agency between photographer and subject. When viewed through a stereoscope, these dual-portraits can be seen three-dimensionally, rendering the subject hauntingly statuesque.
Often in states of undress and portrayed standing or sitting in front of simple backdrops, the subjects in Vantages stare at us with a disarming self-awareness, perhaps only possible in the selfie-obsessed, smart-phone age. Subjects present as though conscious of their own vulnerabilities—they are aware of what it means to represent themselves—and through the very nature of this dual imaging process, they resist being reduced to a single vantage point.
Vantages references a rich history of photographic portraiture, with a freshness that is distinctly contemporary. Vantages considers the significance of portraiture now, through Kirk's powerfully contemplative, and beautifully realised dual images.' Centre for Contemporary Photography.
Shea Kirk is a Melbourne-based visual artist working with traditional photographic methods and techniques. Shea Kirk has been a shortlisted for numerous prizes including the National Photographic Portrait Prize (2019 & 2020), the Head On Portrait Prize (2018 & 2019), the Olive Cotton Award (2019) and has participated in a number of group exhibitions. He recently debuted his ongoing series Vantages at the Centre for Contemporary Photography (2019).
Main photograph above: Installation view: Vantages at CCP 2019 by J.Forsyth.