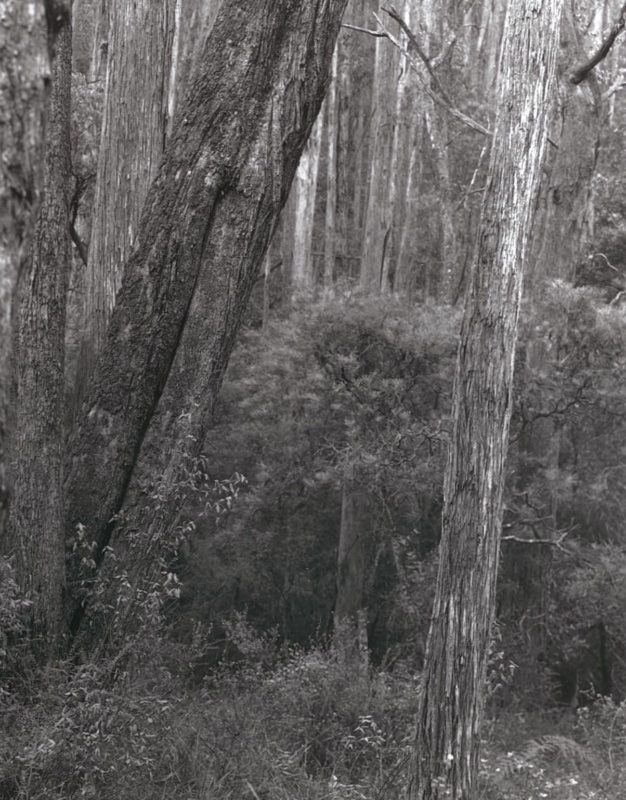 Two on line exhibitions of photographs made during the Covid 19 pandemic lockdown.
Friends of Photography Group – Melbourne based film photography group's exhibition Isolation is a series of lumen, van dyke, cyanotype, carbon, pinhole and silver gelatin photographs from 6×7, 6×9 and 4×5 negatives as well as camera less photographs.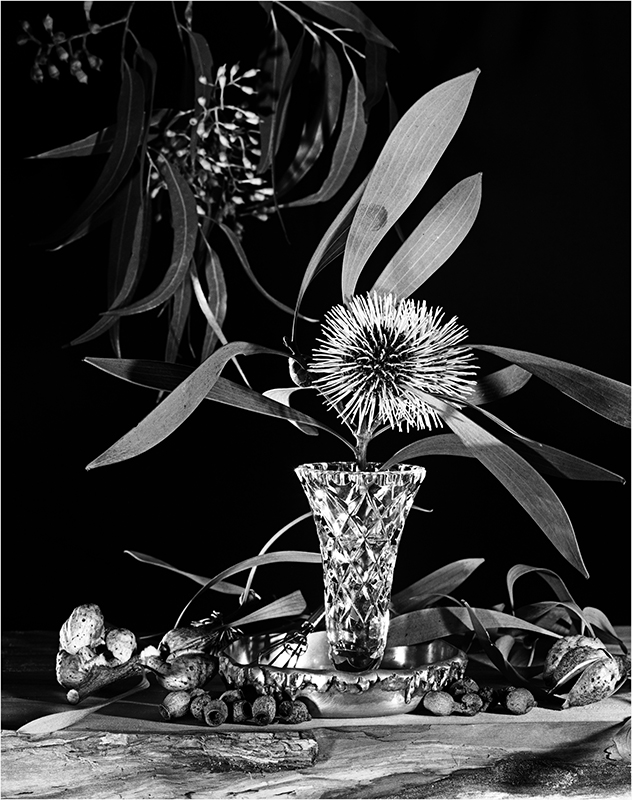 South Australian photographer Gary Sauer-Thompson's The Covid-19 Exhibition is a series of colour photographs made using a medium format camera while on walks within his postcode area during the lockdown.
Main photograph above. Kurth Kiln Forest. 4×5 carbon photograph. Greg Soltys