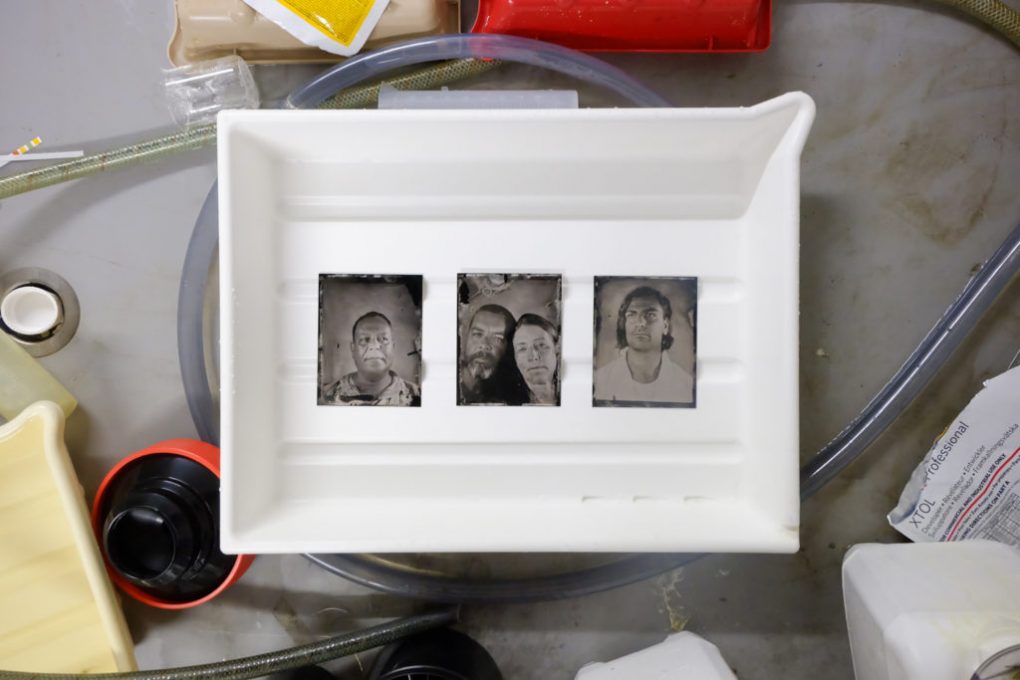 Workshop: Tintypes at PhotoAccess
'Tintypes are one of the quintessential Victorian-era photographic processes. As one of the most popular and affordable forms of photography it was often utilised by travelling photographers as well as being used for family and individual portraits.
In this hands-on one-day workshop you will be guided through all the steps to create your own tintype. From coating a plate and using a large format camera through to the chemistry involved. Each plate is a fascinating object of luminous and brilliant quality.
This workshop is for complete beginners, no prior experience or knowledge of darkroom processes or analogue photography is required.'
PhotoAccess. Canberra. 23 February 2019