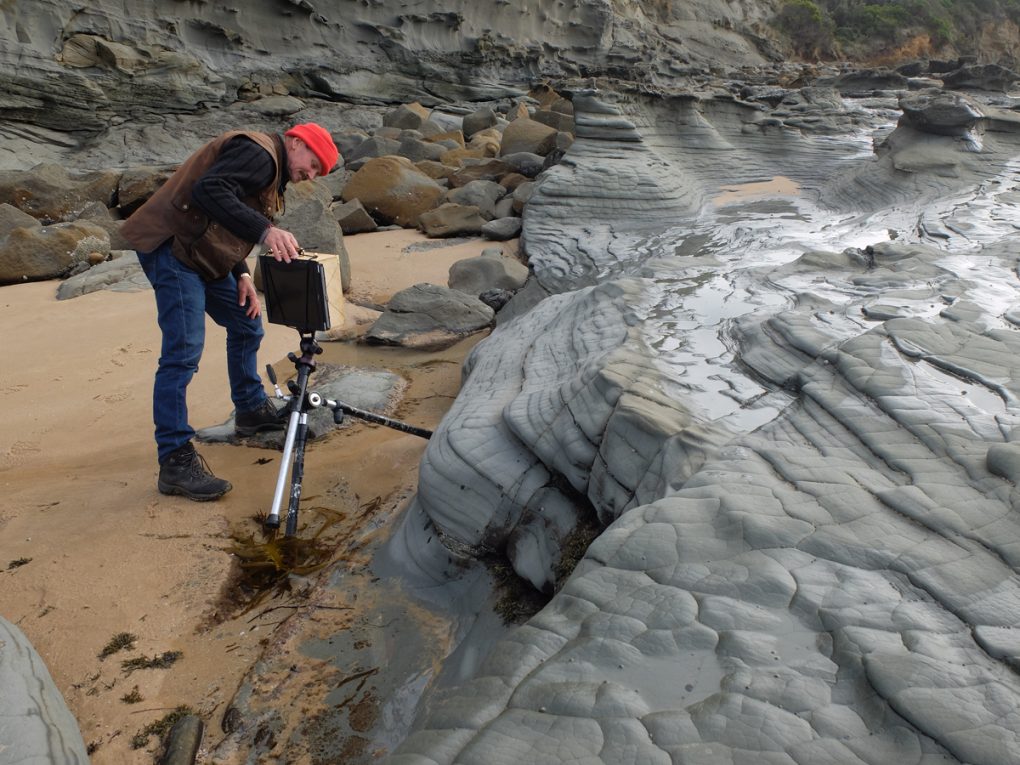 Friends of Photography Group
The Friends of Photography Group (FoPG) is a film photography group based in Melbourne, Australia. It was formed in early 2015 over a weekend pinhole workshop at Cape Paterson. Since then, the group has grown steadily in number and activities, and embraces film photography in all its diversity.
The group focuses on three main types of activity:
Day/weekend excursions. Places visited so far include: Cape Paterson, Mount Buffalo, Lerderderg Gorge and Shelley Beach to mention a few.
Print Viewing (and darkroom tours). An underlying philosophy of the group is that photography is about the physical photograph made rather than the equipment used to make it.
The Print Viewings are a chance to show both finished work and work prints and to receive comments and feedback from the other photographers.
It's always interesting to see where photographers print their photographs. Tours of darkrooms are a regular activity.
Group exhibitions. This year FoPG held its first exhibition Group Chemistry at Colour Factory Gallery in Fitzroy. We plan on having a yearly exhibition of work.
More details and contact information can be seen on Friends of Photography Group website: www.friendsopg.org
Shane Booth. Shelley Beach
Aileen Santos. You Yangs Regional Park
Ian Raabe. Lerderderg State Park
Main photograph: John de la Roche. Cape Paterson. Photographs of the photographers by David Tatnall.