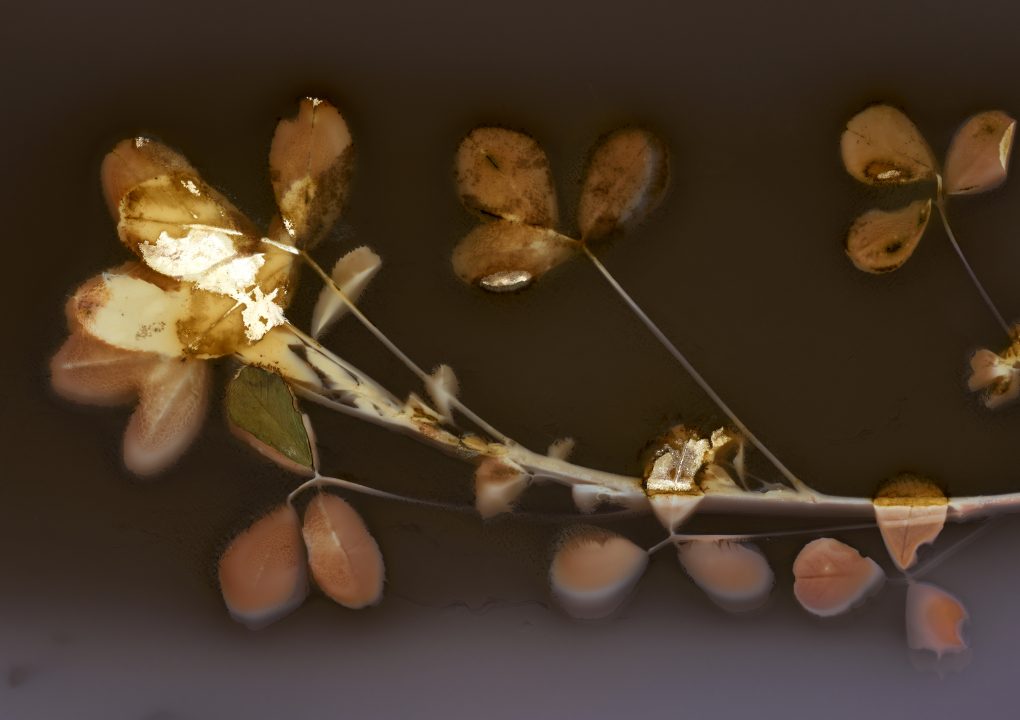 Exhibition: Shadowlands II – Penny Dunstan
'In the Upper Hunter Valley, open-cut coal mining is transforming what was once agricultural land into unfamiliar landscapes. The trace of history has been severed by industry, to be replaced by shadowlands of our consumerism.
This PhD research exhibition is based upon walking through these hidden places and interacting in this newly manufactured world. It is a record of wayfinding through terraformed land, using drawing, photography, soils and collected artefacts.
Through these works, creative practice co-constitutes post-mining places by transmuting tracks into images and giving interactions form, thereby articulating a way of knowing our shadowlands and making our minescapes matter'. Penny Dunstan.
Main photograph: Rix's Creek Series, Lucerne. 2017
Lumen print. 8×10 black and white photographic paper.
The colour comes from chlorophyll, plant material, mine dust and moulds. Three hour exposure.
http://www.newcastle.edu.au/community-and-alumni/arts-and-culture/the-university-gallery
The University Gallery
University of Newcastle. Callaghan Campus
Wed – Fri 10am – 5pm
Sat 12 – 4pm
19 July – 5 August 2017