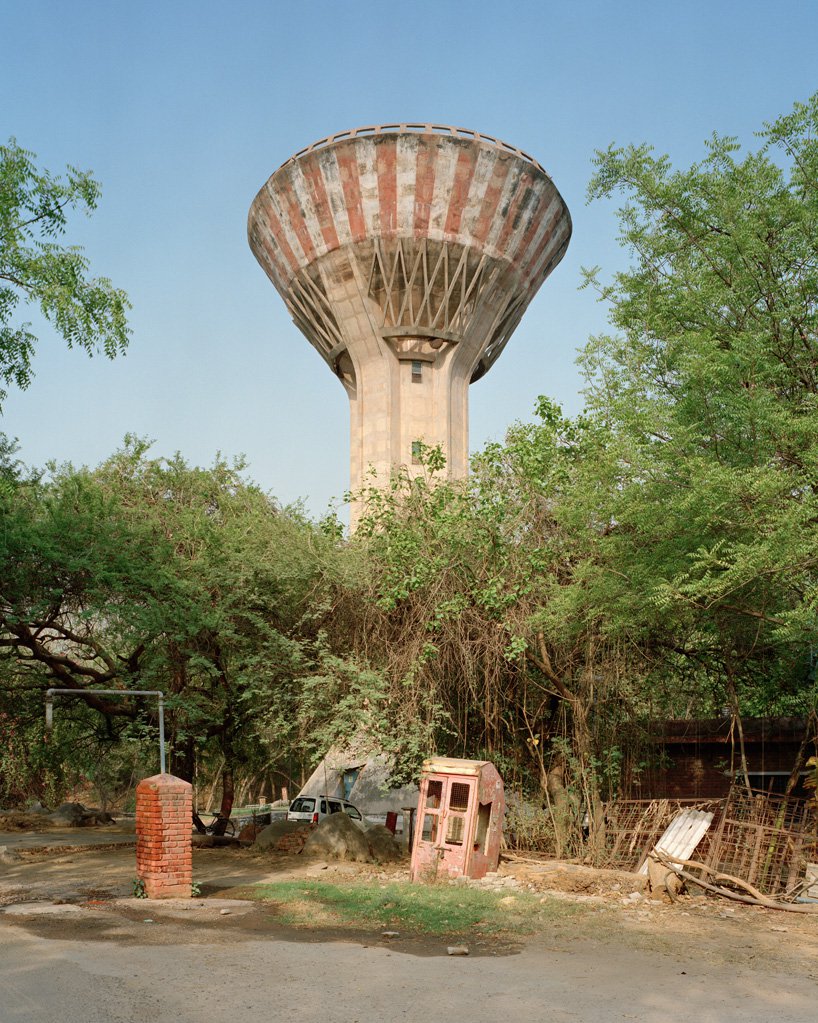 Randhir Singh – Water Towers
Large format colour photographs of New Delhi's water towers by Randhir Singh.
'New Delhi-based architectural photographer Randhir Singh captures the Indian capital's water towers, which are part industrial architecture and part sculpture, acting as markers in the landscape. Standing out within the urban fabric, these structures are much taller than the surrounding housing and are captured as centrepieces of the city's routine.
To explore New Delhi's architecture and its variety, Singh follows the 'new topographics' photography movement which has influenced the artists all over the world since 1975. Showing the lack of height in the city landscape, the water towers are shot in the centre of the frame with a large format camera and colour film'.
A selection of the photographs can been seen here.