The Photograph Considered number twenty nine – Wouter Van de Voorde
Untitled silver gelatin print
I have been shooting large format for about five years. Over a period of time I kept returning to the location where I made this photograph. My camera of choice for these outings is my Linhof Technika V. For me there was a relation between the monumentality of the rock face and the format I was using. I go through periods of shooting 4 x 5, this format dictates a certain slowness in my approach. Often I indulge in re-photographing the same locations documenting the shift in my perception. I went back to face this phallic rock a number of times, sometimes armed with a speedlight at dusk, other times at the crack of dawn with a subtle ocean spray misting the scene. Every time I headed back to this location in a different emotional state, I was working through some issues and this place became symbolic of this struggle. The whole scene of myself with the camera and tripod was almost a caricature of the tormented photographer/artist.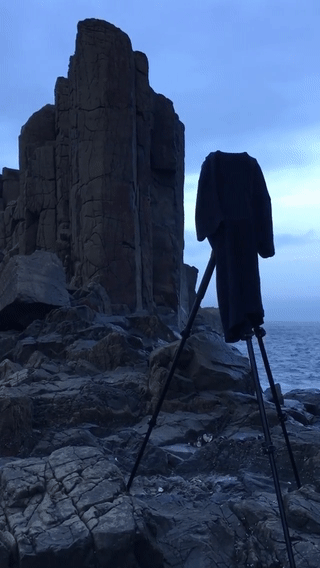 Over the years I have printed many of these negatives in the darkroom with varied success. I currently work as an Engagement Officer at PhotoAccess in Canberra which has great darkroom facilities. We offer workshops and have a gallery where we have curated shows. When I am not working in the office I can be found in the darkroom. My favorite enlarger is a Durst Laborator 1200, an absolute beast. I often play around with old paper stock which is not always very usable in terms of achieving good contrast in prints. I have a soft spot for fiber based papers. I have made contact prints of this image on single weight Ifobrom paper which I really like. One of the prints I made I did some extreme dodging to balance out the skies against the black rocks hence the halo.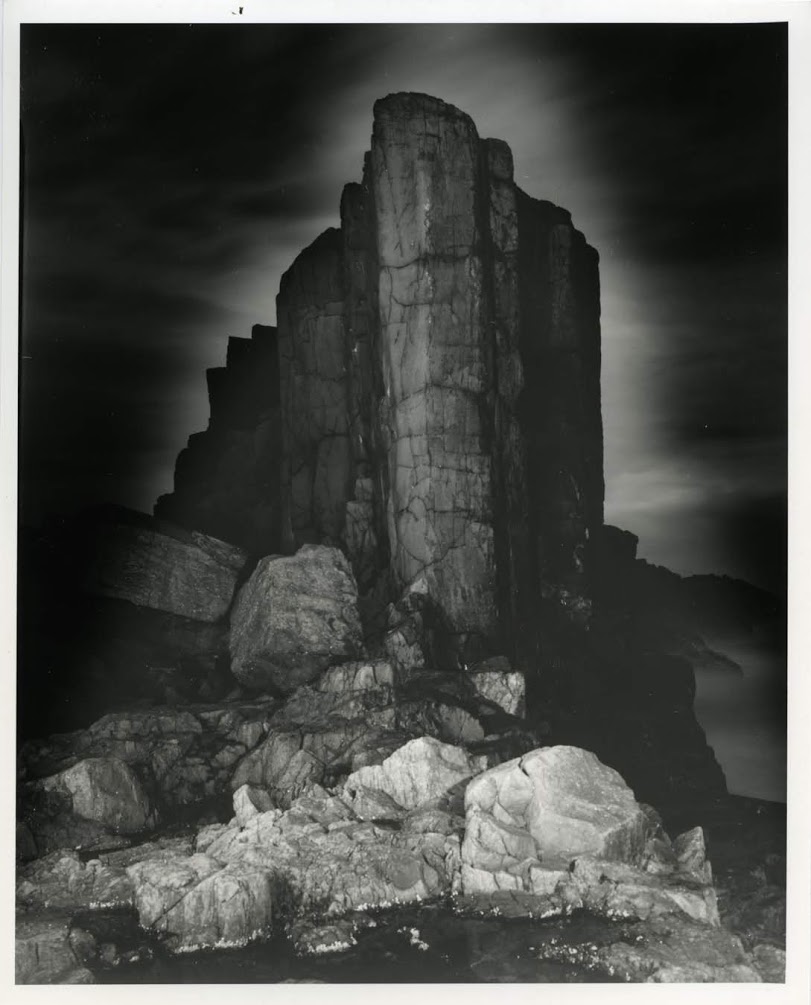 I don't care too much about the gear side of the photography game but for those interested this was shot on a Linhof Technika V. Fomapan 100, developed in X-tol 1:1.
More of Wouter's work can be seen here.