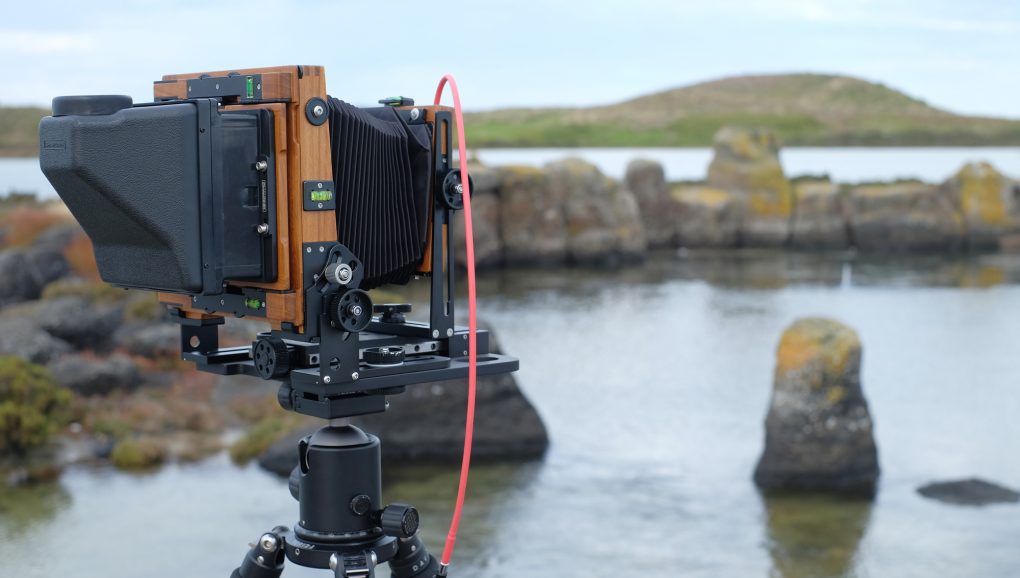 Workshop: Large Format Photography with David Tatnall
Saturday 1 September 2018. Gold Street Studios. Trentham East, Victoria
This daylong workshop is designed for people about to start out in large format photography or people who have yet to buy a camera and want to see if large format is for them.
Whether you have your own large format camera or use one of the supplied 4×5 cameras this workshop will demystify the wonderful world of large format, from learning to see upside down & back to front, to being stunned by the clarity & sharpness of the large format negative.
Topics to be covered:
Types & sizes of large format cameras
How to use a large format camera
How to load a film holder
Dealing with upside down & back to front
Choice of first lenses
Light meter options
Dealing with using a hand held light meter
Roll film backs
Focusing and viewing options
Film types and processing options
Contact prints or enlargements?
David Tatnall has been using large format cameras for over 40 years. His work photographing the land has been acknowledged by a Life Time Achievement Award from Parks Victoria and an Honorary Life Membership to the Victorian National Parks Association for his lasting influence to nature conservation in Victoria through photography.
His work is held in the National Gallery of Victoria, the State Library of Victoria, the Monash Gallery of Art, Australian Embassy Washington USA and many regional galleries and private collections throughout Australia.
His large format work has been exhibited nationally and internationally, including last year at Photokina in Germany and currently in Legacy. Your Collection. Our Story. at Monash Gallery of Art, Victoria.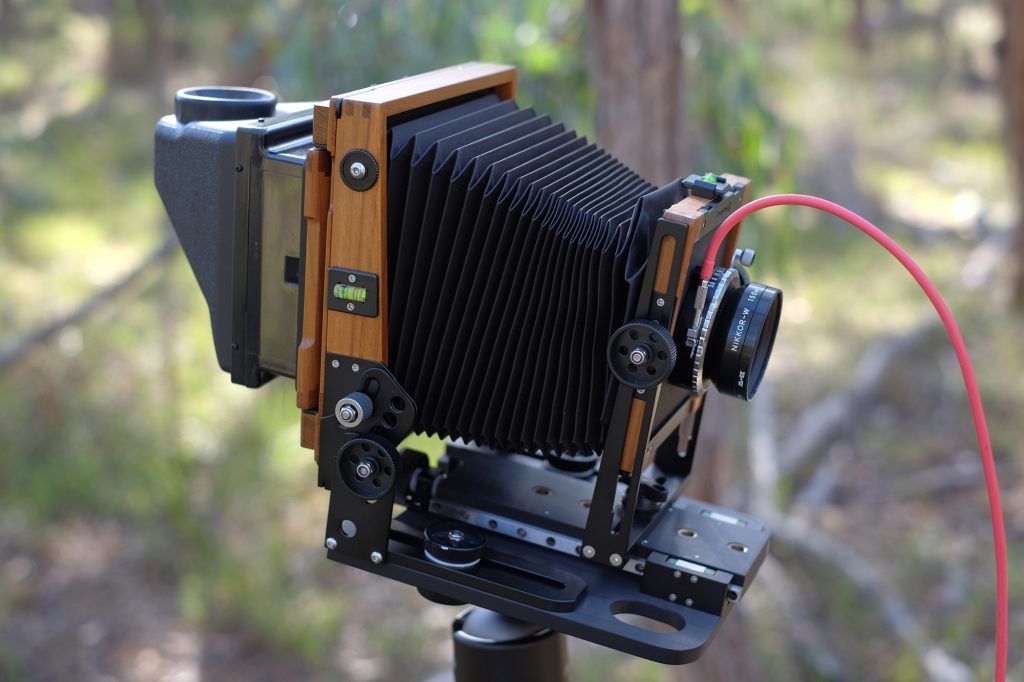 Photographs: 4×5 camera with 45 degree viewer. Main photograph Port Fairy, above Heathcote-Graytown National Park. Victoria