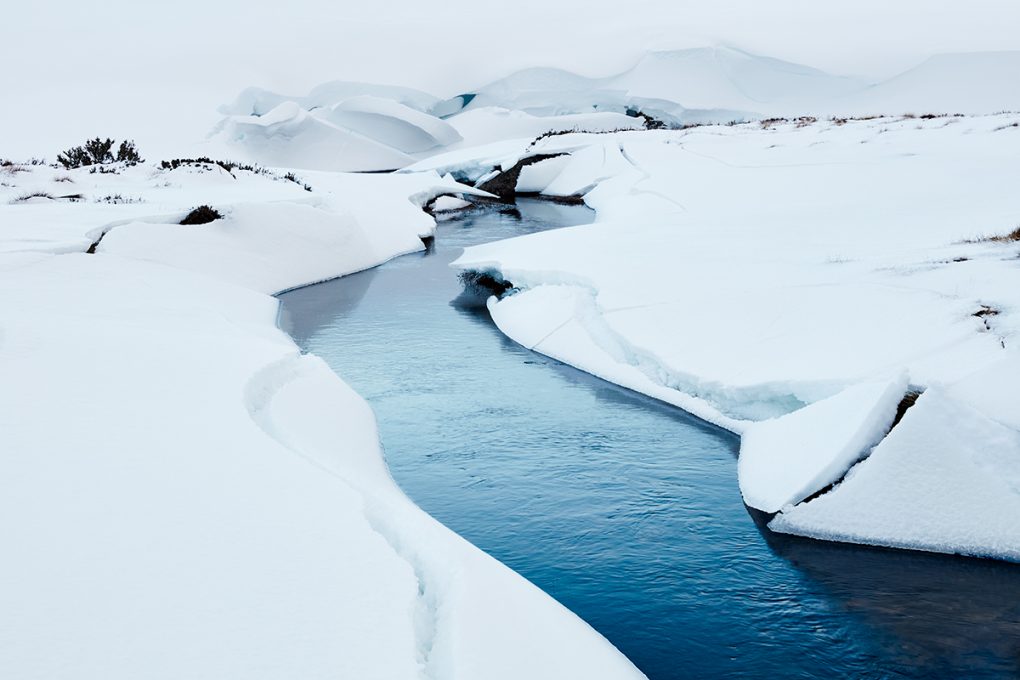 Exhibition: David Rosendale – The Fall 2017 – 2018
David Rosendale's series 'The Fall' is an extensive 12 month photographic study of seasonal change & environment, in the Alpine region of Falls Creek in Victoria. Following the 2016's exhibition of same title, which comprised imagery captured exclusively in minimalist snow-covered landscape. In February 2017, David Rosendale was granted Artist in Residency at the Alpine Resort of Falls Creek in Victoria, embarking on a project that would document all 4 seasons and imbue the photographer's role as observer throughout a year-long cycle of change.
David's work has been featured by major domestic & international brands, and featured in prestigious publications and awards such as the Australian National Photographic Portrait Prize. Work created during 'The Fall' was recently semi finalist in the Moran Contemporary Photography Prize.
David's work seeks graphical and compositional harmony within the landscape, his artworks act as witness to the evidences human activity leaves upon it.  He constantly travels and explores the lesser taken roads to find the next window on the world. Once a feel for a location is established, through careful planning and intuition, he ensures he is present at precisely the right moment, to allow the environment to reveal something unique to him & to the resultant image.
Main photograph above: Perisher #2. 2016.  830x594mm archival inket print. Edition of 10