Review: Foma Retropan 320 Soft 4×5 Film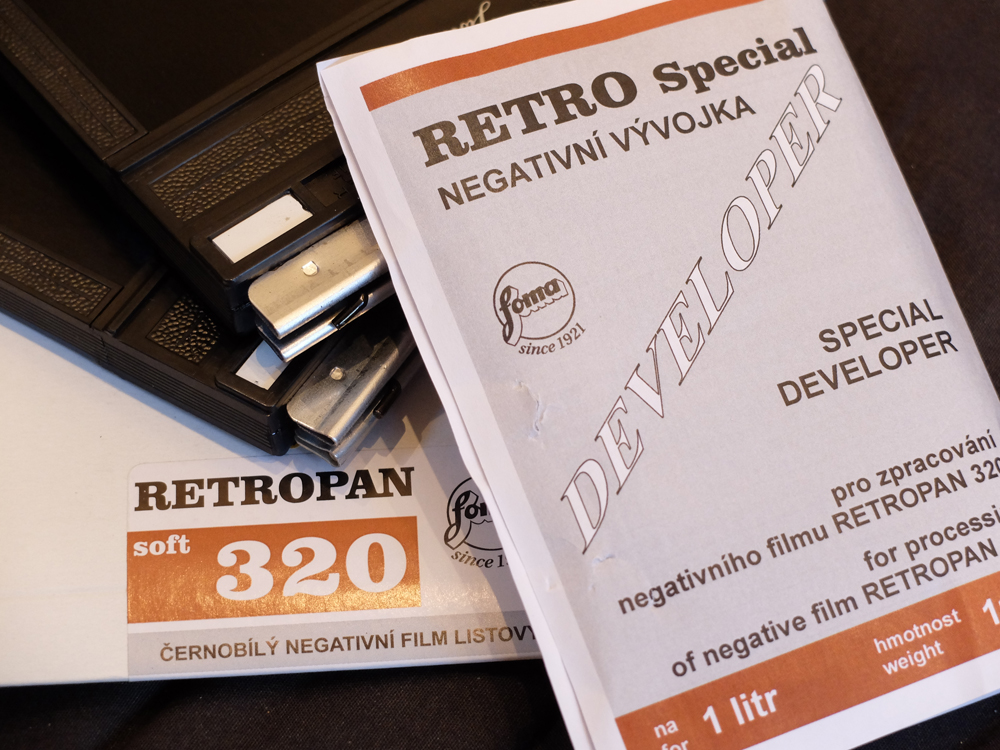 Retropan 320 soft is a new film from our friends at Foma Bohemia, curiously it is available in 135 and sheet but not 120. Foma's own data sheet states the film is characterized by a wide range of half tones and soft light which makes it suitable for photography and subsequent contact printing or "retro" style enlarging of negatives. Whatever that means because I thought any traditional film methods were now retro.
The test packet generously supplied by Blanco Negro contained five sheets and a packet of Retro Special developer which needs to be mixed to a litre stock. The stock used without dilution is capable of processing 100 4×5 sheets. No mention of how long (in time) the stock may last for, hopefully a while as most of us won't be using 100 sheets in a hurry and replacing the diminished developer could prove hard as I've yet to see it listed separately.
This is not a full test of this film by any means, my thoughts were to simply use the film as advertised to the average punter, box speed (ISO320) and developed as per instructions. The test shots reproduced here were taken on a typical Melbourne day, with winter sun poking through the clouds. I spot metered the shadows and pushed them back into a zone 3 space. At home they were developed in a rotary tank for 4 minutes in the stock Retro Special developer. It is worth mentioning that Foma lists several other standard developers for suitable for use but none were tried in this test.
Printed on grade 2 paper I found the contact prints to have a full range but displaying a rather long mid grey scale. Unusual for most films there was adequate shadow detail in the negative at ISO320 and I don't think there is any reason to down rate it when using the Retro Special developer, other developers may by different.
Once printed it is quite obvious that Retropan 320 is not an excessively sharp film, I found it quite nice and smooth in tone and grain when enlarged to an 8×10 size. Enlarging a section to 16×20 the grain did not become excessive but retained its creamy smooth look. Honestly though, if your after maximum sharpness and detail this is not your film.
Overall Foma's new Retropan 320 has a distinct low contrast look and as tested it appears to be a true ISO320 film.
I should thank Chris Reid from Blanco Negro who kindly gave us this film to try and if you want some you know where to go.
Data Sheet: Link
Available from Blanco Negro: Link
Neither Shane Booth or View Camera Australia Blog received any compensation for writing this review.