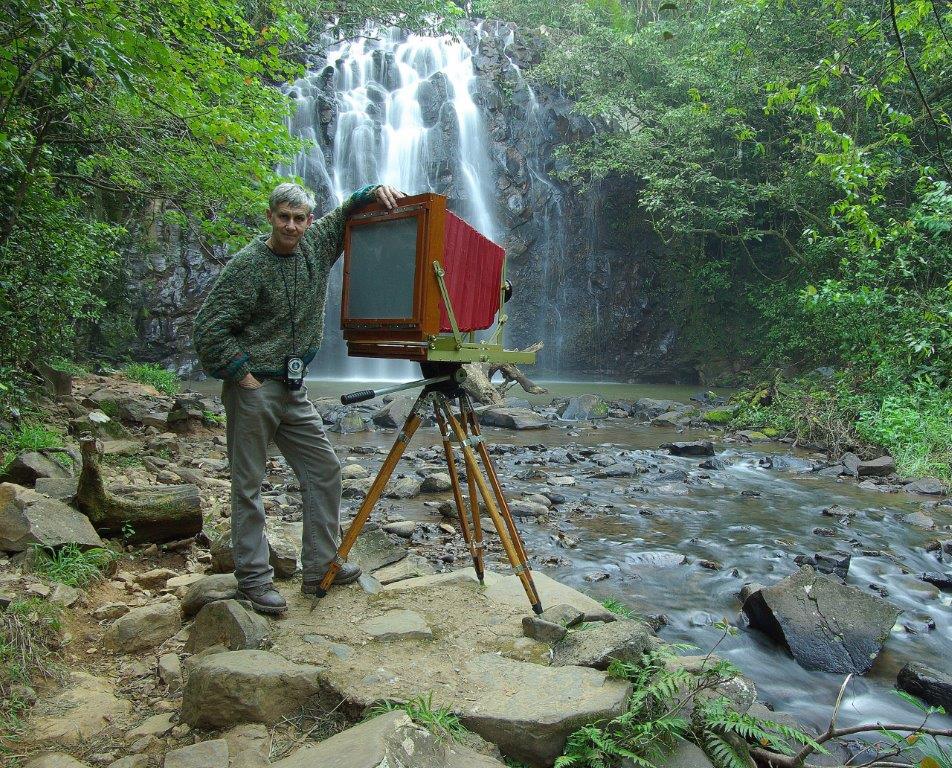 Gary Chapman and his 16×20 camera. Photo essay by Janet Naismith.
Gary Chapman is a photographer who likes to use ultra large format cameras.
Over a ten-year period I have been documenting Gary in various locations as he uses the 16 x 20 camera.
Gary purchased the camera: a 16 x 20 Wisner online with a 24-inch Georz Dagor and a 35-inch Georz red dot Atar lenses and two film holders that are unique to the camera. Both lenses comfortably cover movements with the 16 x 20 camera.
Gary soon discovered that a sturdy tripod was essential for the weight and stability of the camera. After an extensive search he found an Auricon tripod used in the movie industry for 35 mm cine cameras of the 1940's in Hollywood.
Gary uses Ilford FP4+ film that is processed in D76 chemistry. Prints are made by contact process.
Gary loves his camera.
I have helped Gary carry the lens and film holders to various locations. While watching Gary set up his camera it became obvious to me to start recording a photo essay to share this unique camera with others.
Gary Chapman's The Photograph Considered can be seen here.
Janet Naismith's Folio can be seen here.