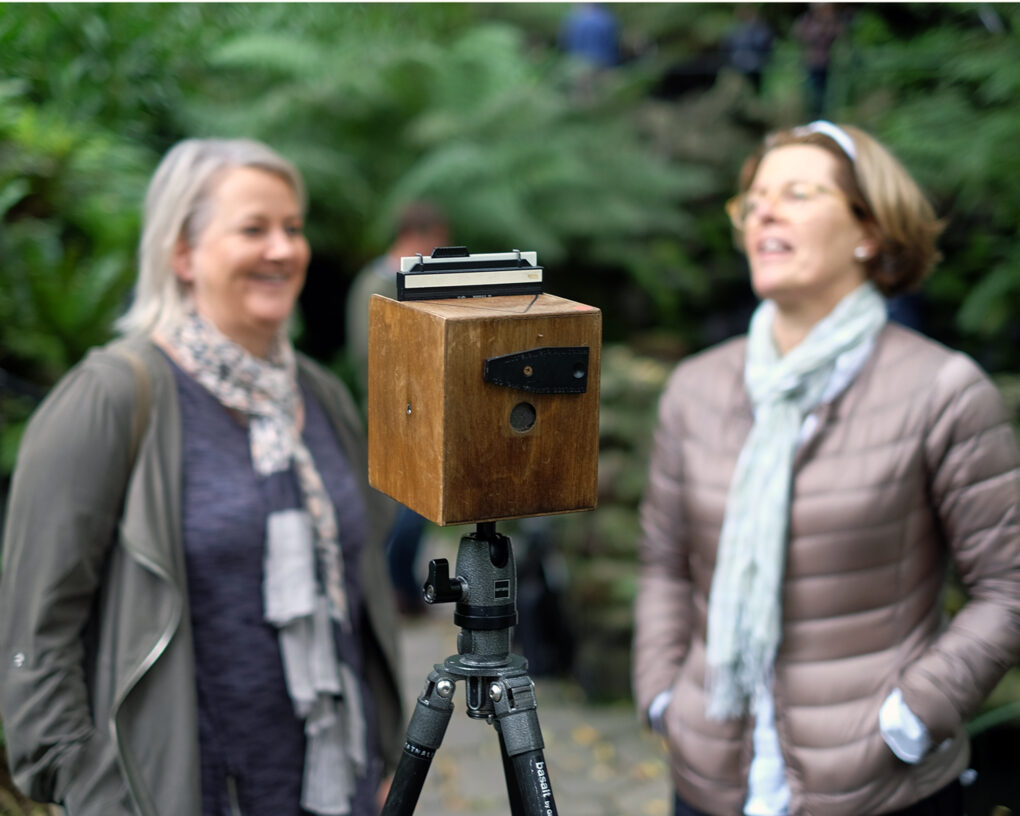 Worldwide Day of Pinhole Photography 2022
World Wide Day of Pinhole Photography is coming up on Sunday 24 April. Pinhole photographs made on the day can be uploaded to an international online exhibition.
Photographs can also be submitted to View Camera Australia's online exhibition series.
Main photograph above: Aileen Santos & Marian Schoen with 4×5 pinhole camera. Melbourne 2016. Photograph by David Tatnall.
We have reviewed a number of large format pinhole camera on View Camera Australia:
Zero Image 4×5 pinhole camera.