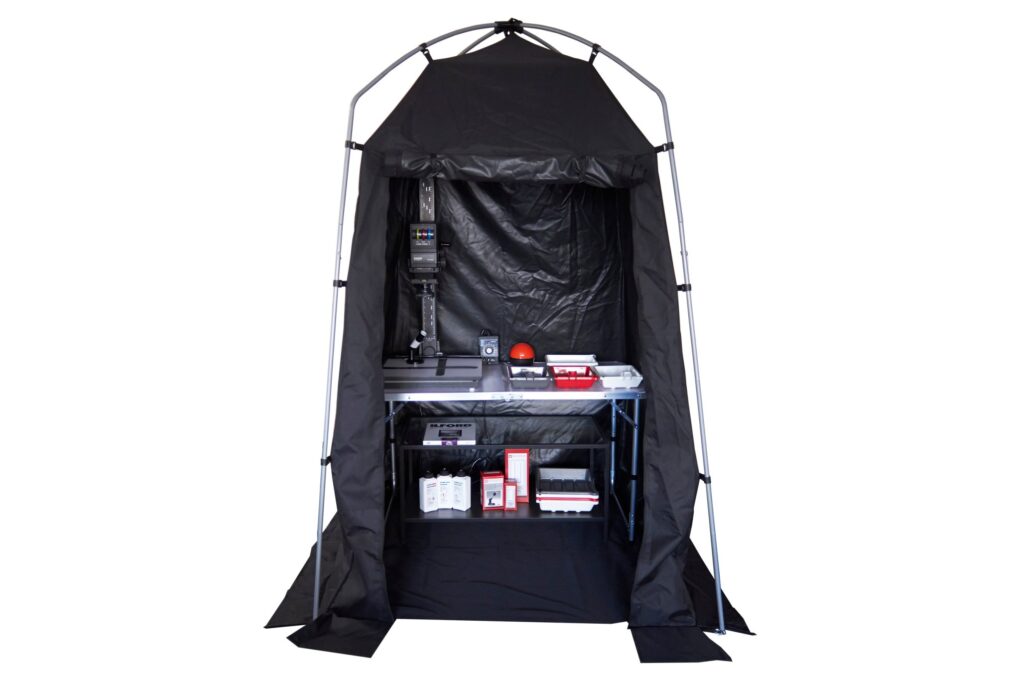 Ilford's new Pop-Up Darkroom
Announced recently at The Photography Show in the UK Ilford is soon to release a pop-up darkroom.
This is a small, portable darkroom designed for those who want a temporary space without needing to convert an entire room into a light-tight or workable darkroom environment.
The external metal frame is approximately 2.2m tall when erected and should fit in most standard ceiling height rooms while still creating a workable 1.3 x 1.3m space to print while standing or seated.
A durable light tight black material clips to the frame while an accompanying ground mat offers protection for your flooring and can be fastened to the darkroom material.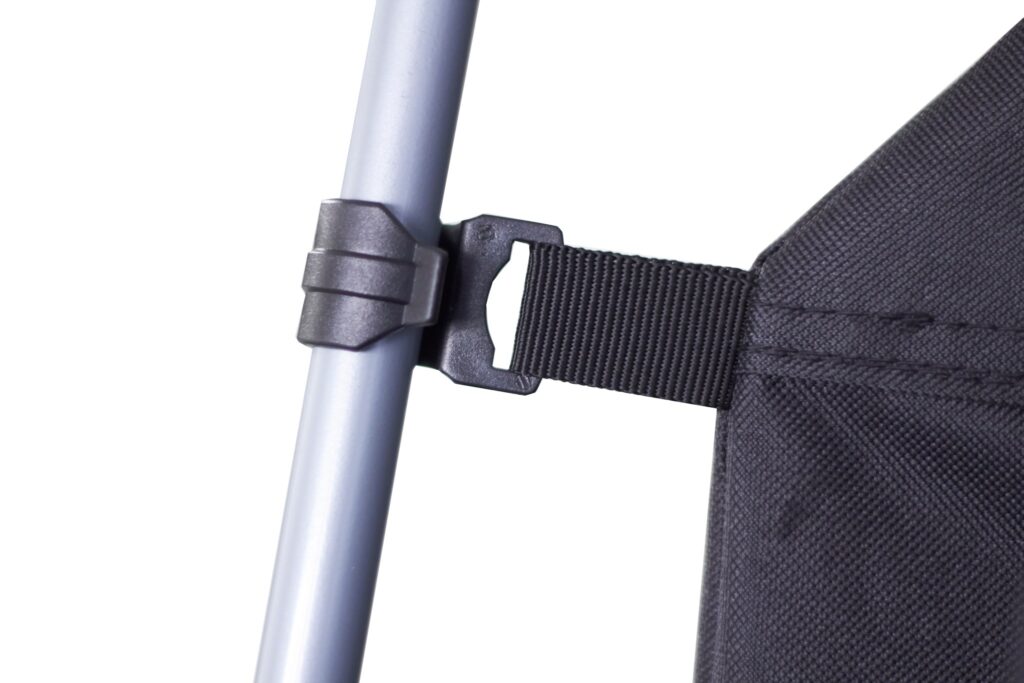 A built-in air vent towards the base of the darkroom allows for an optional fan / air blower to be used and once, sealed the incoming air will also expand the inner dimensions. A smaller vent is also included closer to the top of the darkroom to attach air extraction tubes (not included).
The Pop-Up Darkroom contains a material loop at the top to hang a safelight and can easily be folded down for storage or transportation in the included carry case.
Dimensions when packed: 68 x 25 x 25cm
Dimensions when erected (approx.): Floor footprint 1.3m x 1.3m // Height 2.2m
Packed weight (approx.): 8kg
Includes: Darkroom, poles, ground sheet and storage bag.
Ilford say the pop-up darkroom should be available by the end of 2021.
From Ilford media release. Photographs supplied by Ilford.