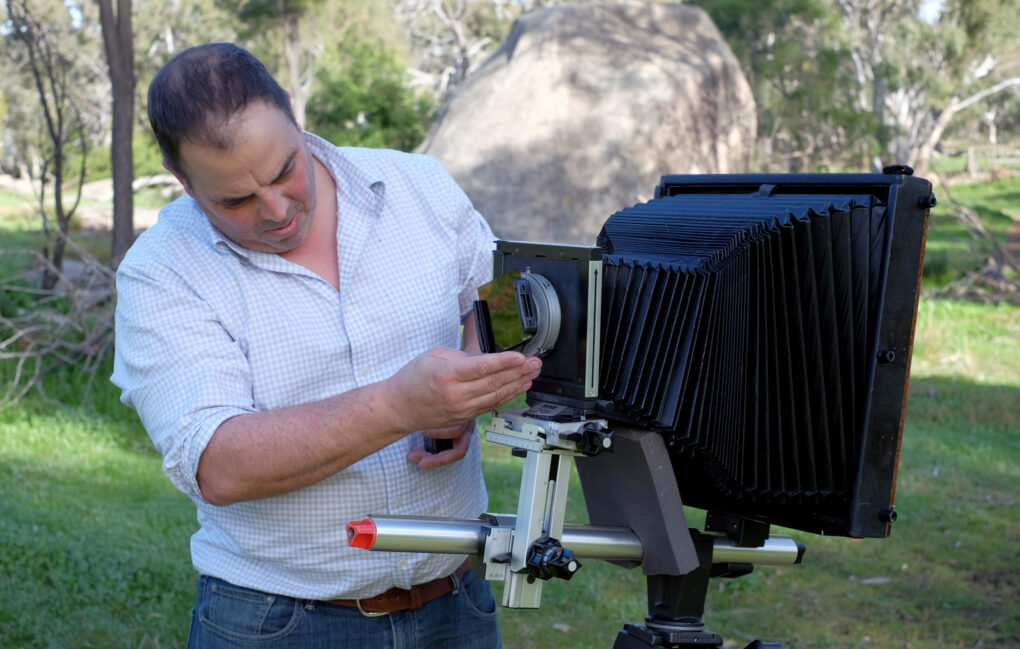 Ilford's ultra large format, custom & specialist film ordering window for 2021.
'For the 16th consecutive year, Ilford is giving photographers the opportunity to order selected custom sizes of Ilford sheet film and other specialist products without the constraints of the usual minimum order quantity.
Despite the delays caused by COVID-19, Ilford remains committed to running this campaign. Ultra large format photographers have until Friday 20th August 2021 to place their orders with participating resellers.
Films available are: FP4plus, HP5plus and Delta 100 professional.
Sizes from 2.25 x 3.25 up to 8 x 100 foot rolls'.
Details of ordering and all the sizes available can be found here.
From Ilford's website.
Main photograph above: Mark Killmer with 11×14 camera. You Yangs Regional Park. Victoria. Photograph by David Tatnall.