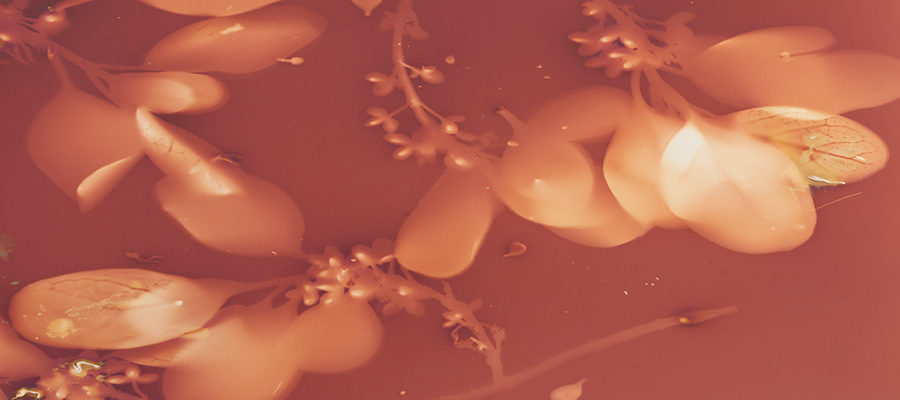 Exhibition: Coastal Collection – Dianna Wells
Bargoonga Nganjin – North Fitzroy Library until 29 June 2018
Coastal Collection engages landscape, botany and 19th century photography to explore the notion of 'the new wild' – where introduced plant species grow wild in dunes and coastal bushland environments within and surrounding Melbourne.
Artist Dianna Wells, in the tradition of collection and expedition with a camera and secateurs, uses migrating plants to create a set of hand printed photographs and lumen prints in this exhibition at Bargoonga Nganjin North Fitzroy Library. Referencing the cyanotype plant specimens of 19th century British artist Anna Atkins, the prints record the collection of introduced species within the photographic medium.
English science writer Fred Pearce asserts that we should no longer view all introduced species as unwelcome invaders. Natural species within the dunes on Dendy Street Beach in Bayside Melbourne co-exist with many benign invasive species, sustaining the biodiversity of a wilderness, preventing erosion and providing habitat for birds, reptiles, insects and other animals.
Dianna Wells is an Australian, Melbourne based artist, currently utilising hand-printed analogue photography, lumen prints and digital processes – to explore themes related to the intersection of the natural landscape with human presence and the built form. Her focus has been the change to the environment with the expansion of urban development on peripheral zones, geographic boundaries within cities and more recently introduced species growing wild in natural environments.
Over the past 10 years, Wells has been chosen as a finalist in numerous prizes and exhibitions in Australia, London and Barcelona. In collaboration with the writer Sophie Cunningham, she was the recipient of a City of Melbourne Arts Grant in 2016, for a project titled 'Boundaries'. The project entailed walking, taking photographs and writing about Melbourne's city boundaries – resulting in the publication of a chapbook, a public panel at The Wheeler Centre and walking tours.
Wells began her career as a printmaker after studying at the Canberra School of Art. After a career in design, Wells completed a Masters by Research (photo media) at Monash University in 2013 and currently has a Creative Spaces studio at The Meat Market in Melbourne.
Photograph above: Dianna Wells, Mirror-bush (2017), detail, lumen print on fiber-based paper, 35.5 x 28 cm.
Photograph below: installation view.