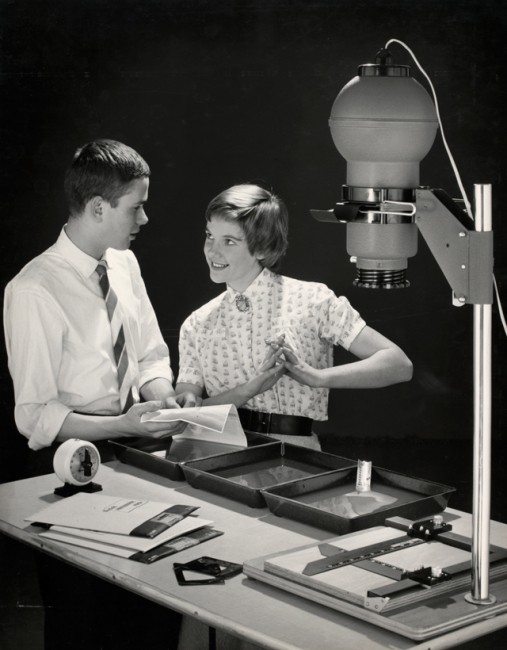 On line exhibition: As Modern as Tomorrow
As Modern as Tomorrow
Mid-20th-century Melbourne was a city invigorated by great social and cultural change. One catalyst for this was the arrival of highly skilled and creative émigrés, who brought with them modernist ideas, an international perspective and a new visual language. The photographers among them had an eye for capturing images unlike any Australia had seen before.
Drawn from the Library's 2011 exhibition, our As modern as tomorrow gallery presents the work of Maggie Diaz, Norman Ikin, Helmut Newton, Athol Shmith, Wolfgang Sievers, Mark Strizic, Dacre Stubbs and Henry Talbot. They were among Melbourne's leading commercial photographers during the 1950s and '60s, active in fashion illustration, advertising, architectural and industrial photography.
Main photograph: Dacre Stubbs, Printing equipment, Kodak Australasia, c 1951, gift of Martin Stubbs, 2005.
Raised in Yorkshire, England, Dacre Stubbs (1910–2001) worked as a staff photographer for the BBC. In 1948 he moved to Australia and found work photographing migrants for the Department of Information. Stubbs specialised in advertising and car photography and established a number of successful commercial photography studios in Melbourne. With an interest in anthropology, Stubbs and his wife Pauline, a writer, were regular contributors to journals including Walkabout.