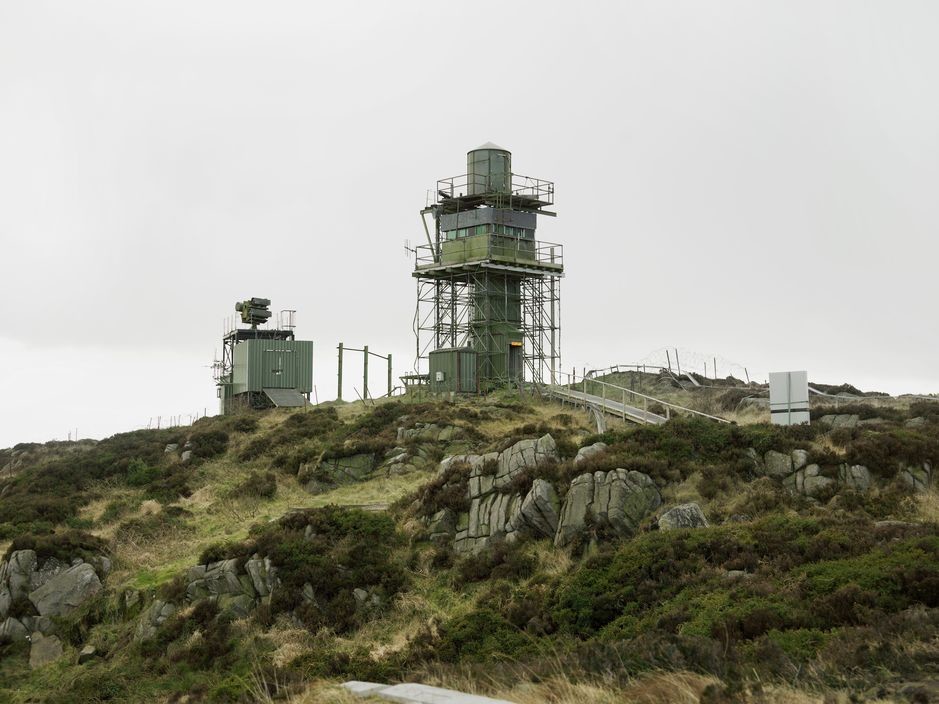 Book review: British Watchtowers – Donovan Wylie
For over a year Donovan Wylie photographed these towers. Working entirely from an elevated position, enabled by military helicopter, he created a systematic survey of the towers, their positions and perspectives within the landscape.
I first became aware of Donovan Wylie's work through the excellent BBC documentary, 'The Genius of Photography'. When I saw that Steidel had republished the Watchtowers along with Outposts and North Warning System I promptly added these to my wish-list. Not long after I received them thanks to my wonderful partner as a gift. I will focus on the main initial drawcard for me which was the British Watchtowers.
My first impressions about the British watchtowers was that the work wasn't quite as typological as I'd imagined, scattered throughout the book are other images that place the towers in the broader landscape and even have closeups of some of the towers. Given this, all are taken at the same elevation, just at varying distances. The horizon being the constant throughout the book and the typological link.
My favourite part of this book as that the text is located at the rear of the book and so in no way influences or directs the viewer. Captions are discrete and are not immediately apparent as to their meaning.
The books are large 29.5 x 23 cm, and despite this are easy to hold and examine, either as an individual or with a small group of viewers. They would have some presence on a coffee table without being too hefty or dominating.
Printing is of the standard one would expect form Steidl. The slip case is pale grey and the books have dust jackets spines that tonally reflect the contents.
Each viewing so far has yielded some interesting observations and I have felt impelled enough to compare images from page to page.
The essay by Loiuse Pubrick covers the history of towers used in warfare, along with the origin of the name 'Sangar', which is what the Army Engineers called the towers. The essay also looks briefly at the Panopticon, a device that is regularly associated with photography generally and in this essay due to the function of the towers quite specifically. Overall the essay was an interesting background piece to the pictures. I enjoyed this, as the essay allowed me to draw some conclusions about the book and pictures generally unguided. I was also able to decipher the captions from the essay, but I won't spoil this for anyone else considering buying the book.
The book also resonates with me personally, as I lived in Northern Ireland from 1971 to 1976. I personally have not any recollections of the towers themselves but am familiar with the fortifications that were in place in an around buildings like police stations and border crossings throughout Northern Ireland from my brief time there.
More information about the body of work can be found on Magnum's website.
https://www.magnumphotos.com/arts-culture/donovan-wylie-british-watchtowers/
"Observation, whether by the human eye, or the technical eye of a surveillance camera, requires an architectural structure that elevates the viewer into a position of command. The system of Iron Age hill forts, built across Britain from around 500 BC, used natural promontories to survey the surrounding landscape. Two thousand years later, the British army used a similar system of watchtowers to survey the territories of Northern Ireland, and to observe the actions of the local people under their occupation.

The lines of sight from the watchtowers generated a kind of virtual environment enveloping the border region of Northern Ireland. These high tech towers, constructed in the mid 1980's, primarily in the mountainous border region of South Armagh, were landmarks in a thirty year conflict in and over Northern Ireland, euphemistically called "The Troubles". The Towers were finally demolished between 2000 and 2007 as part of the British government's "Demilitarisation" program for Northern Ireland."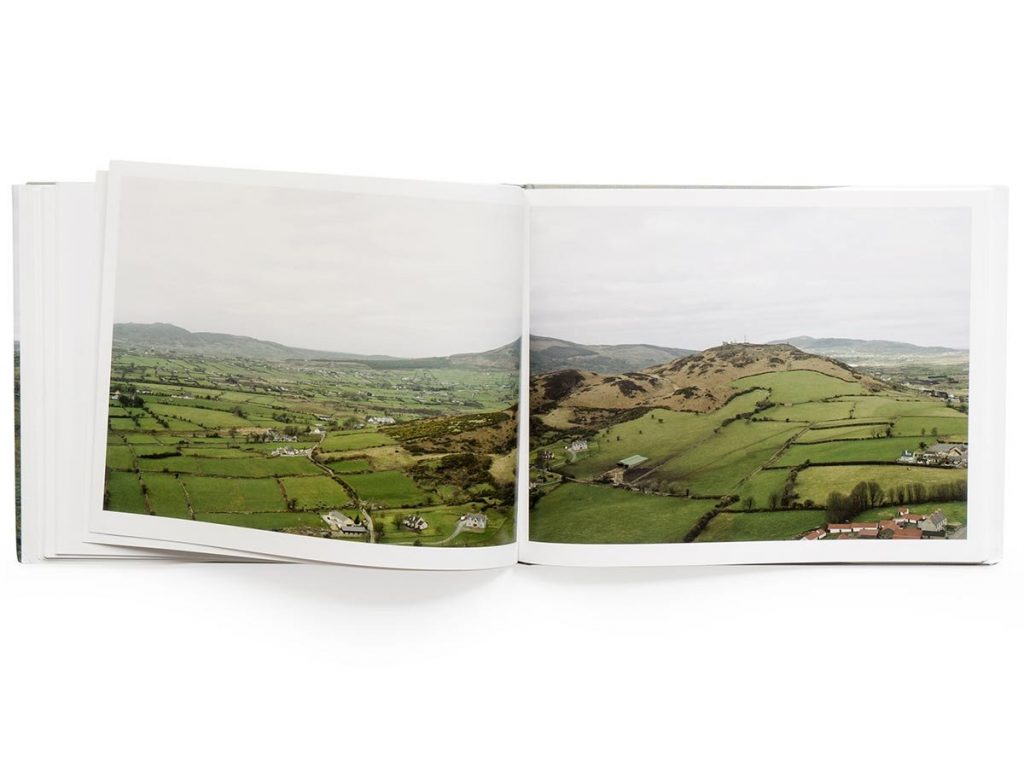 British Watchtowers by Donovan Wylie with an essay by Loiuse Pubrick
pub. Steidel
176 pages
Hardback / Clothbound in slipcase
29.5 x 23 cm
English
ISBN 978-3-86930-782-4