Queenstown
I love walking the streets of towns and cities. Walking a town, looking, imagining all the lives that inhabit it. I observe their signs they put out to signify their existence. For me they are signs that speak of people's stories, hopes and dreams.
Every year in winter around August, I am drawn to go West here in Tasmania. Especially Queenstown. An old mining town on the West Coast of Tasmania. I'm going there since many years regularly and observe the struggle of a town that once was a booming mining town but these days has merely 1800 inhabitants. One could expect it to die eventually but it hasn't. It keeps on living. Re-inventing itself by the people who live there and the newcomers. As property prices rise in Australia, more and more artists are drawn to Queenstown that is nestled in this amazing mountainous landscape. Over the years, resident artists created new artworks, using the town as their canvas. Walking through Queenstown, one cannot miss the colourful graffiti and sculptures everywhere. They exude spirit. The people here are still curious. Walking around Queenstown, one can be sure that one or the other local will start chatting to you wanting to know everything about you.
Queenstown is gray and wet at this time. I'm staying usually at the Q-Bank in the middle of town in the Main Street. It has an artist residency downstairs and a AirBnB upstairs. Looking out of the window of this building, it does not feel like a small country town but a metropolitan town because of its monumental Post-Office across the road, the decorative cast iron street lights, lighting up the Main Street all night. At the end of the street there is the Empire Hotel and behind that the Railway Station. Corrugated iron buildings on the back streets give it this industrial look which artists often feel attracted to. The fact that it hasn't been renovated to death opens up possibilities to create new spaces freely.
These wet and grey days in winter bring out the textures of this town. Since it is so wet, I chose to use a medium format camera. It's easier to hide under my rain coat. The corrugated iron around me shows its wet shiny surface and when the light hits it. It becomes alive. Almost every corner has quirky little details that speak of the people that live in this town. Street photography is fun in Queenstown.
I love framing things into a square using a 6×6 format. It is less a landscape but more circular in composition. I use colour negative film to capture those fine muted tones. There is a melancholy in the air that reminds me of my childhood in Austria. Melancholy is good to work with. It encourages poetry. So, what I am really attracted to is this symphony of cold blue cyan grey mornings that mute all colours and cut out all noise. Here one can think for oneself and recite poetry deep into the fog that veils the town. The vision becomes clearer.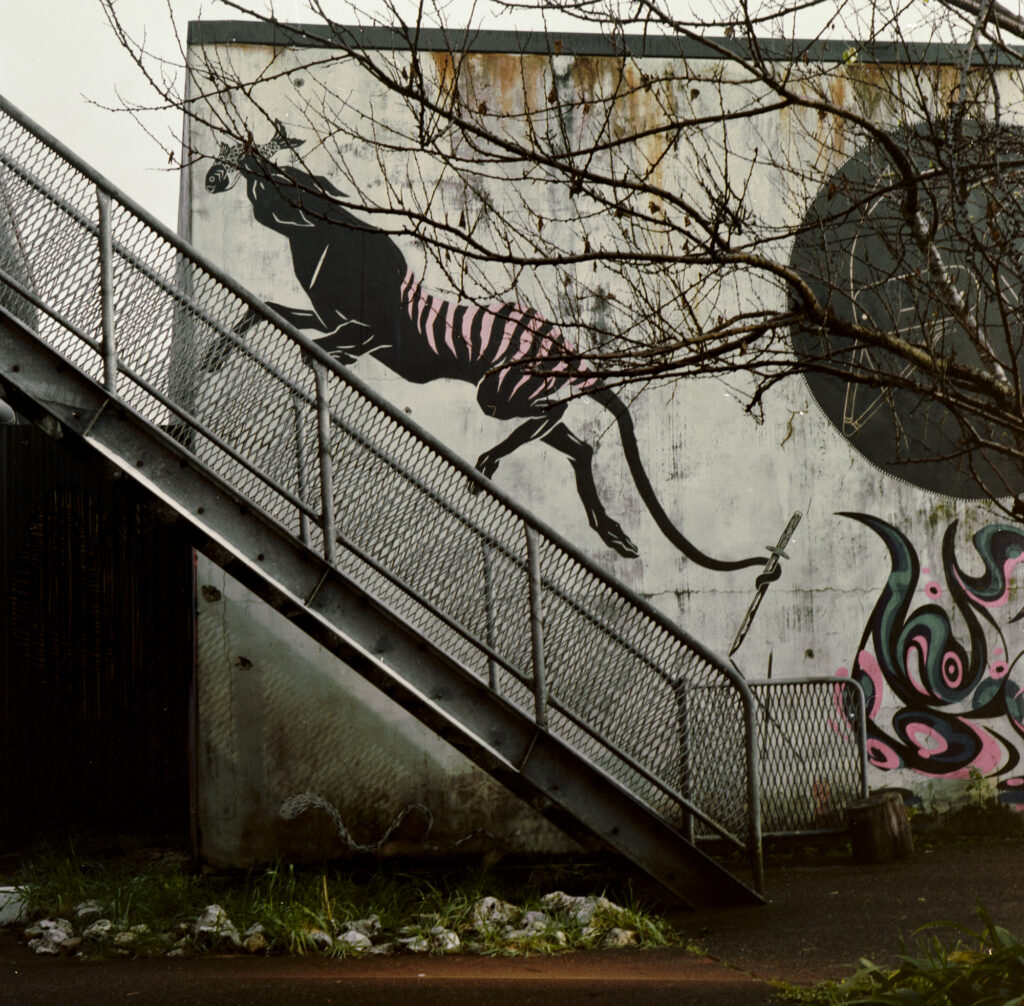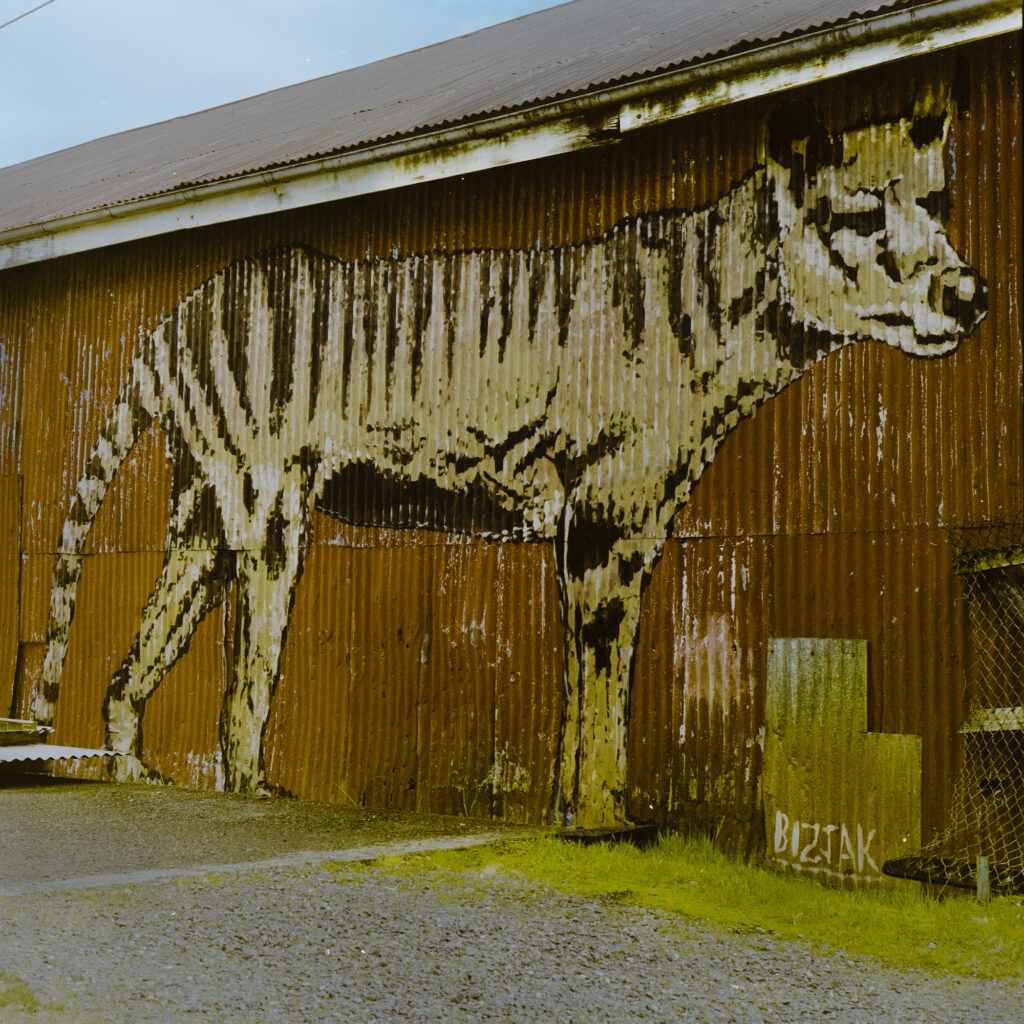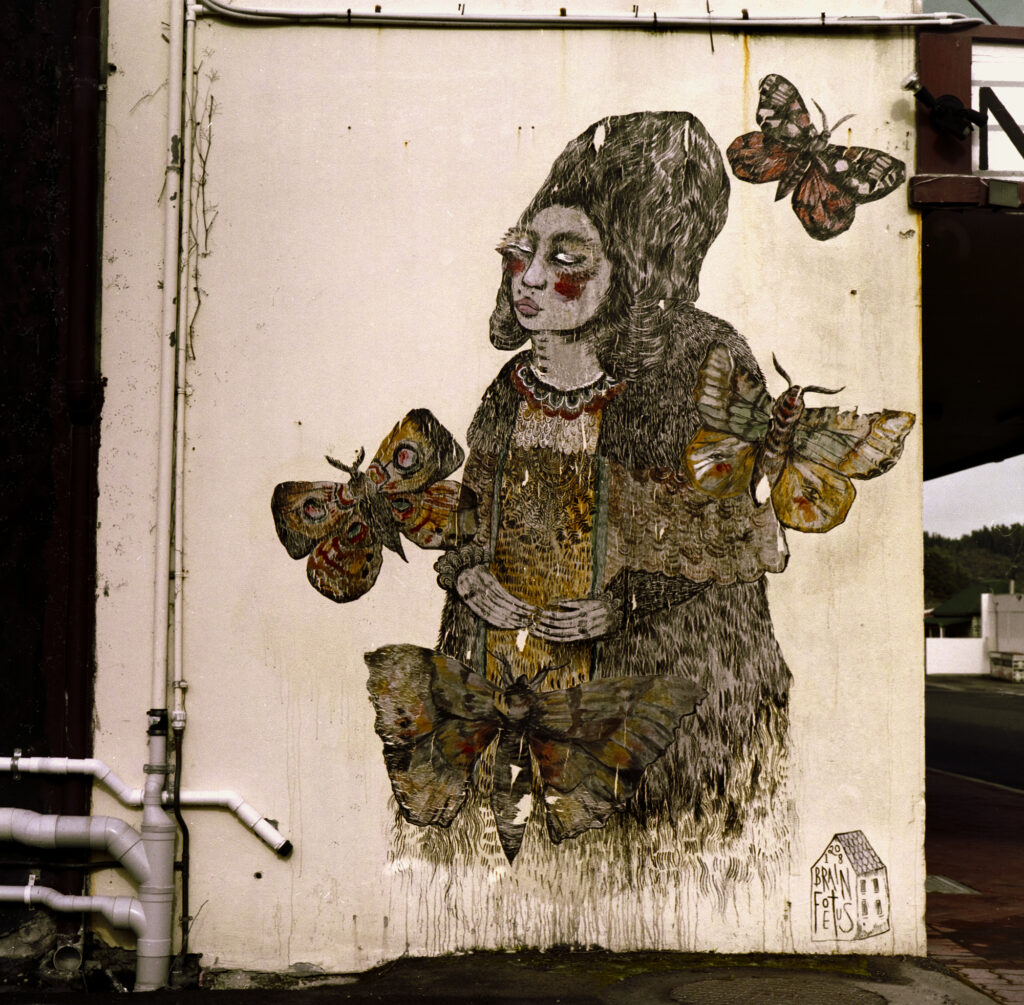 I apprenticed as a photographer in Salzburg, Austria. I have been working throughout Europe and Australia as a commercial photographer for over 20 years. Around 2000 my interest in photography shifted from commercial to fine art analogue photography and 16mm film. Since moving to Tasmania, I have been focusing on the industrial landscape of which I had a major solo exhibition at the Queen Victorian Museum in Launceston in 2018. I have a studio in Hobart where I also hold workshops on analogue photography and 16mm experimental film. I regularly invite other photographers to come to Tasmania to give talks or run workshops in my studio or darkroom.
More of Ilona's work can be seen on her Website and Instagram.
Her The Photograph Considered can be seen here.