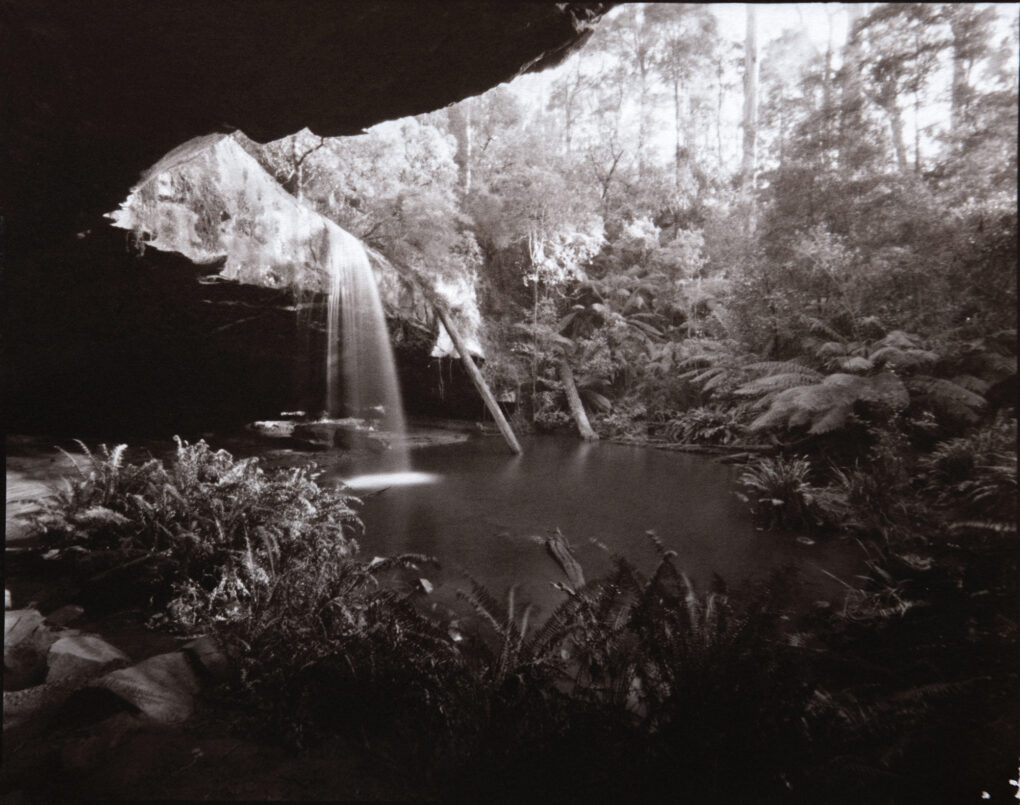 Folio: A new series for View Camera Australia.
We are proud to present a new series on View Camera Australia: Folio.
Folio will showcase a series of photographs from an individual photographer working in large format photography in Australia.
It will complement The Photograph Considered  series where a photographer describes the making of one individual photograph. 
The first Folio of photographs published tomorrow will be by Bianca Conwell, a photographic artist working in historic and alternative processes.
Photograph above: Kalimna Falls 2019. 8 x 10 Salt print, pinhole image. By Bianca Conwell.