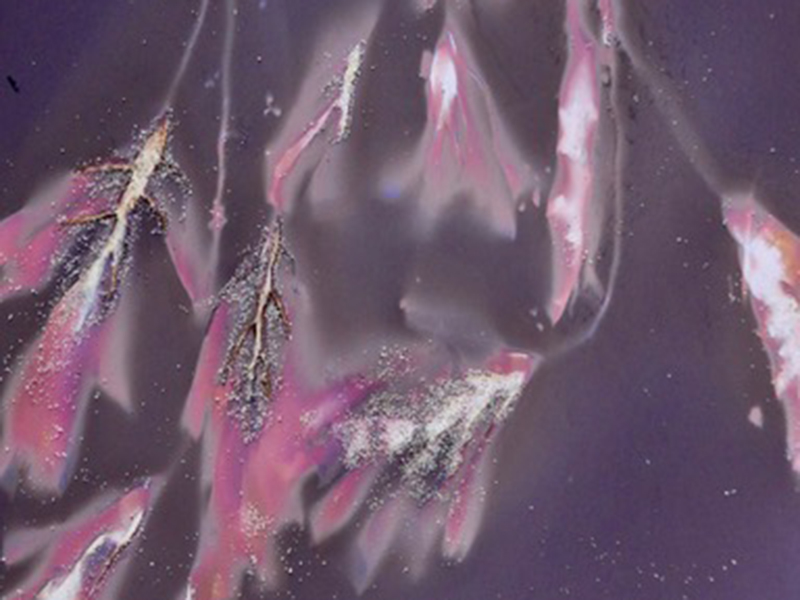 Workshop: Chemigrams & Lumen Prints
'Join Melbourne-based artists Senga Peckham and Kristin Diemer for a hands-on workshop exploring how photogram, or camera-less photography, practices can be used to interpret and record the distinctive, sensory, often ephemeral qualities of places.
Over one day you'll learn to create lumen prints and chemigrams, which, while both made through exposing photographic paper to sunlight, produce strikingly different kinds of images. Using flowers, botanicals and/or cut-out shapes, combined with detergents and soaps, you'll explore the creative possibilities of soft, beautifully toned lumen prints and graphically abstract chemigrams.'
Photograph above: Senga Peckham, Seaweed 2, 2018, digital print of unfixed lumen, 180x150mm
Kristin Diemer
As a migrant to Australia, Diemer explores expressions of identity and connection to place. Her current artistic practice explores alternative processes, selecting the process best suited to express the image, identity and place. Working as an illustrative photo-documentary and portrait photographer since 1999, Kristin has always maintained a strong art practice and regularly teaches photography short courses in Melbourne. Diemer has exhibited widely in Australia as well as internationally and has work is held the State Library Victoria, National Galleries of New South Wales, Queensland, South Australia and in private collections.
Senga Peckham
Peckham travelled and lived in several cultures before settling in Australia.  A late arrival to image making, a sense of displacement informs her work as a comfortable outsider seeking a connection to place. The philosophy supporting her artistic practice is born from a desire to understand the impermanence and interconnectedness of all existence. A western sensibility underpins her visual language however Asian influences are also considerable and the words of poets, philosophers, neuroscientists and quantum physicists are always present.