Exhibition: Beyond Borders by Keiko Goto
Keiko Goto is a Brisbane based photographer. Since 2017 she has been photographing using 8 x 10 and 5 x 7 cameras and printing using alternative photographic processes.
She has exhibited in Japan, Australia, China and Russia.
Beyond Borders contains two portfolios: Night Jewels & Bukimi.
The Night Jewels portfolio: star photographs from remote areas of Australia printed using cyanotype method.
The Bukimi portfolio: 8 x 10 negatives contact printed to silver gelatin paper with selenium toning. These are the photos of Australian plants and vegetables creating interesting moods.
Roonee 247 Fine Arts. Tokyo, Japan. 21 June – 3 July 2022
Zoom session 21 June 2022 20.30 Eastern Australia Time. Specialists from Tokyo and Australia speaking about large format photography and alternative process printing.
This session will be in English & Japanese with interpreter.
Register your intention with Keiko Goto: keikolecia@gmail.com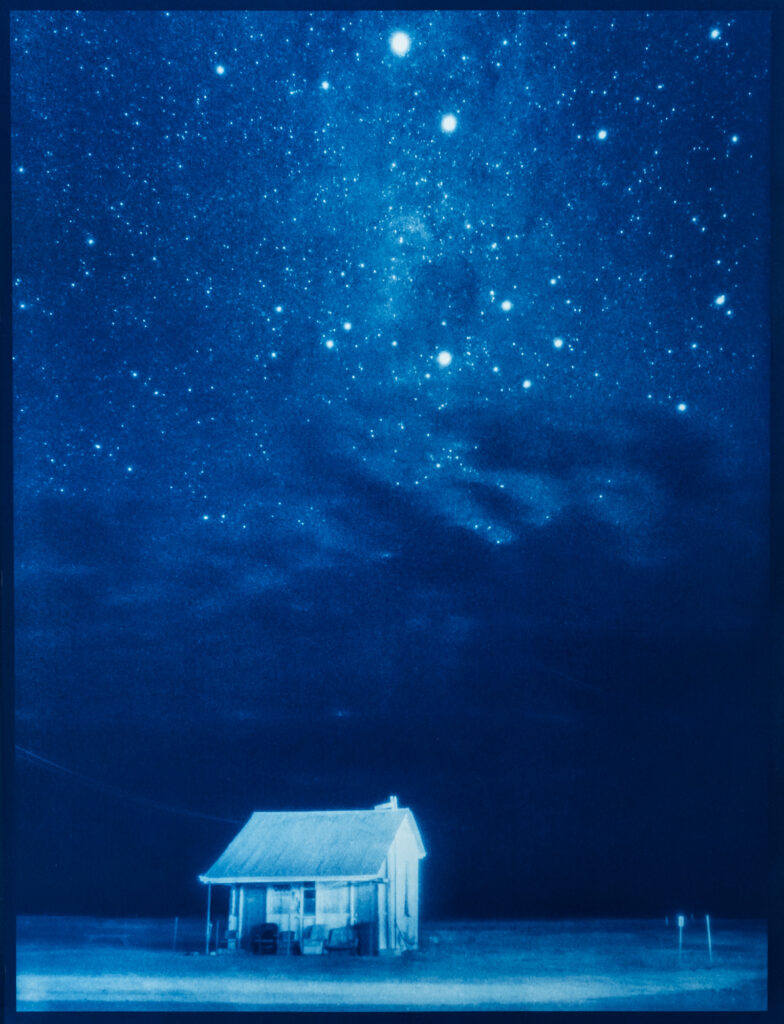 Keiko Goto's The Photograph Considered can be seen here.