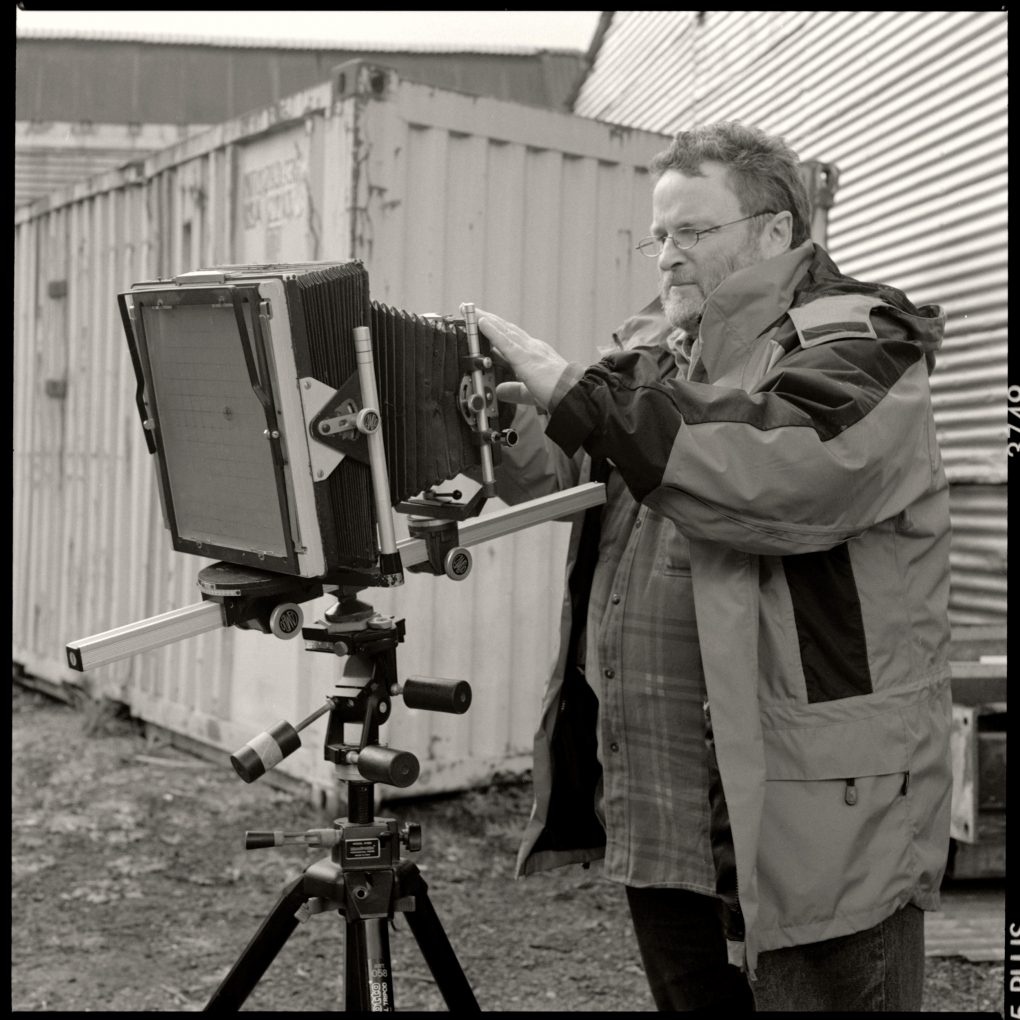 Vale Michael Prior photographer
View Camera Australia is sad to report the death of Australian photographer Michael Prior. Here is Ellie Young's tribute:
Michael Frederick Prior 1952 – 2019
Michael was a genius, a modern day Leonardo Da Vinci. His broad range of knowledge across engineering, science, photography, art and literature all attest to that. He was destined to be an engineer. He would watch any tradesmen intently and copy their moves.
No area of scientific interest was left untouched. He collected fossils. He was an active birdwatcher. He built his own crystal sets. He loved chemistry. Michael had a passion for trains, either steam or diesel.
At the age of 19 Michael and his brother 16 were Kawasaki dealers Cyclex Motorcycle Engineers.
He studied Civil engineering at Monash University and on graduating, worked at John Connell and Partners, Consulting Engineers. Three years later he was lecturing at Caulfield Institute of Technology. He started an enterprise called "Autonomous Energy Systems". Michael worked in the Middle East to install large-scale irrigation systems in Iraq, Jordan and Saudi Arabia. It was some of the happiest times in his life. On his return to Melbourne Michael worked for Melbourne Metropolitan Board of Works in several departments.
From 2007 he became a regular visitor to gold street studios view camera gathering and attended many other photographic workshops endearing himself to all he came in contact with.
In 2013 Michael received his diagnosis of multiple myeloma. Multiple myeloma has no cure, and the average time from diagnosis to demise is four years. Michael was determined to beat those odds and get the most out of his remaining time. He travelled widely and photographed many burlesque shows in London and Australia and became a very accomplished and recognised photographer after staging several exhibitions of his work. He travelled to New York to meet other photographers and enjoy the New York art scene.
By this time Michael was confronting his illness and his eventual demise and started work on a book titled Death of an Alchemist. The work was based around large format pinhole photography and multiple ghostly images depicting Michael at various stages of his decline. Realising his end was near he somehow rallied and a mammoth effort by friends and associates saw the photos framed, the book finished and an exhibition staged in Flemington. The show was a great success and acclaimed by all. Michael went into a coma on Sunday May 26 and was moved into intensive care and passed away on Tuesday May 28.
Photograph above: Michael Prior 2007. 40 x 40 cm silver gelatin print. From the series The Photographers by David Tatnall.