Many of the paintings, drawings and photographs we see in the genre of 'Landscape' are concerned with notions of classical beauty, light and atmosphere.
In the main, I find the Australian bush and landscape a much more difficult subject. It seldom seems to fit into these classical notions (early artists arriving in our convict settlements struggled with such new landscapes, often distorting their visions to fit into a more fashionable 'European' style).
The quality of southern hemisphere light itself is harsh and is noted for its great contrast and clarity. It differs is greatly to 'European light', which is softer and more enveloping. Even American desert light is softer (a fact that surprises many).
In purely technical terms, any visiting photographers I have encountered from Europe and the US in particular, have been surprised by the harshness of Australian light and had to substantially modify their film development processes to deal with this factor.
In my own work, structure and form are pre-eminent factors, but there are a number of artists who have influenced me greatly. These would include Fred Williams, Jackson Pollack, Tàpies, and Rick Amor to name a few.
I find Fred Williams paintings particularly interesting in his extraordinary ability to combine multiple viewpoints that appear (in photographic terms) to be both aerial, telephoto and macro at the same time. This, in combination with elements that can be read as either a horizon, landscape form, line on the ground or a structure in the distance, make for great visual richness, abstraction and complexity. This of course has no direct photographic equivalence, but is always something on my mind when I work in the landscape and consequently informs my vision.
Photographers such as Wright Morris, Harry Callahan, Emmet Gowin, Mark Klett, David Maisel, Richard Misrach, Hiroshi Sugimoto, to name a few, are all significant influences on my practice in this endeavour.
The images were taken on 4×5 cameras ranging from a 4×5 Nagaoka Wooden Field camera, 4×5 Horseman Field Camera and latterly, a ToyoView 45G Monorail. In one instance (Number 14, Merri Creek) a Nagaoka 8×10 Wooden Field Camera was used.
Early negatives were developed in a modified ABC Pyrogallol form with the later ones in PMK Pyro.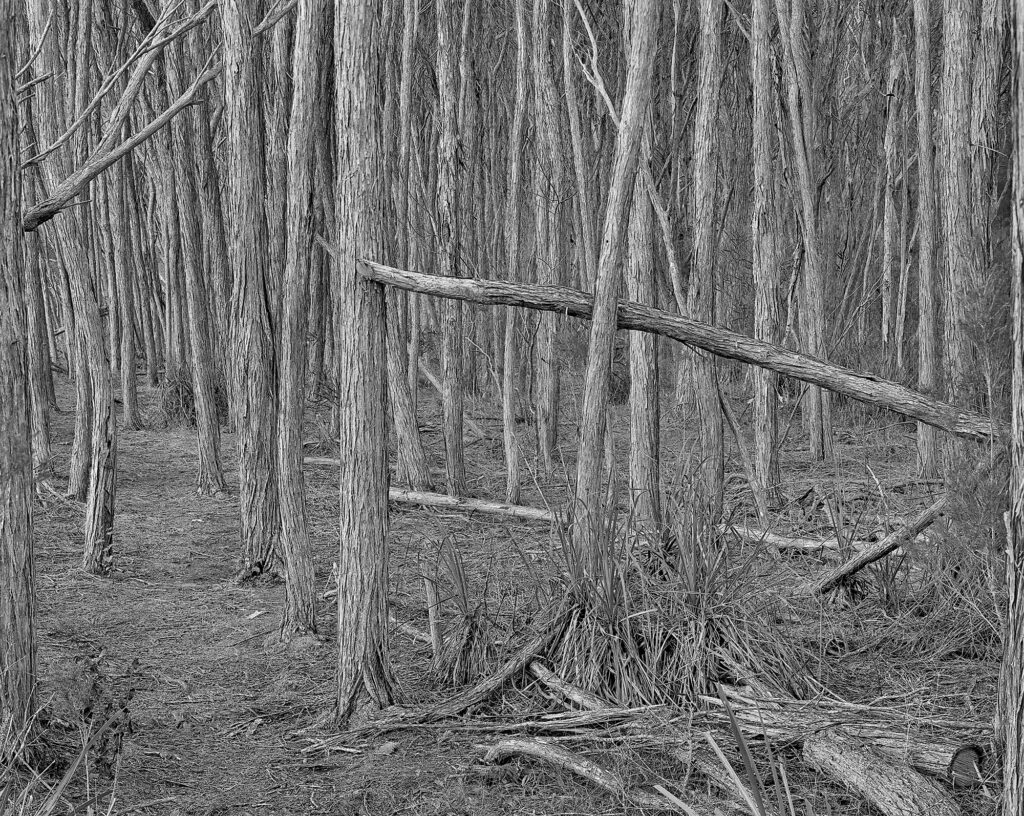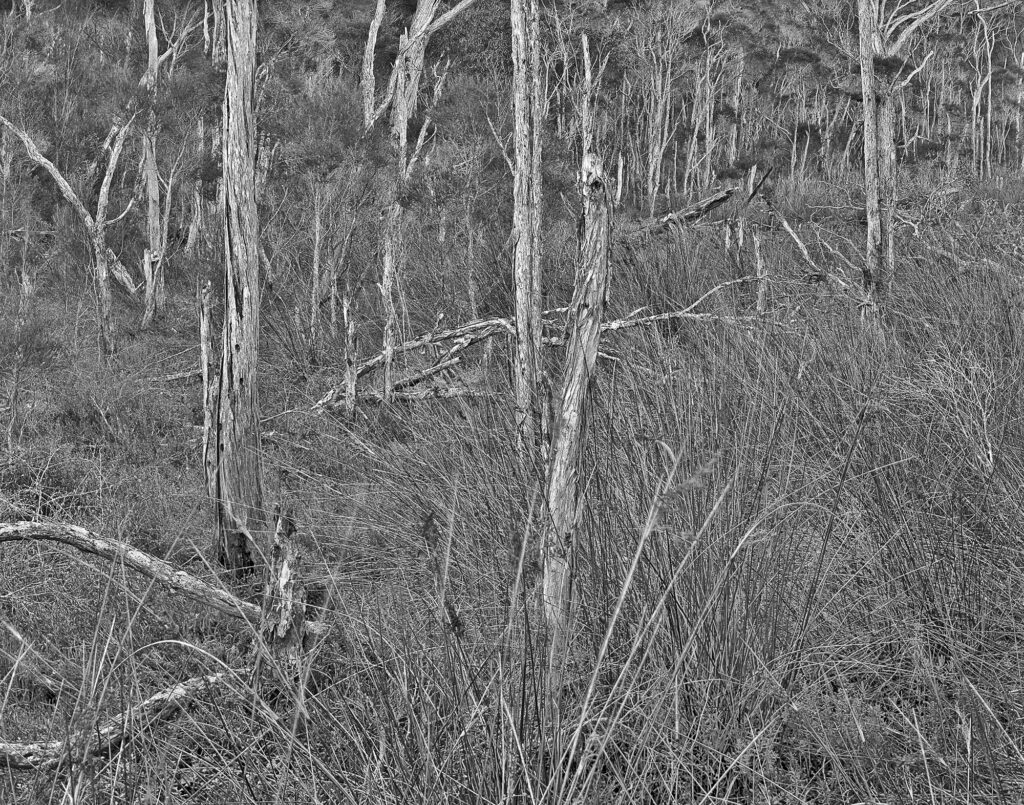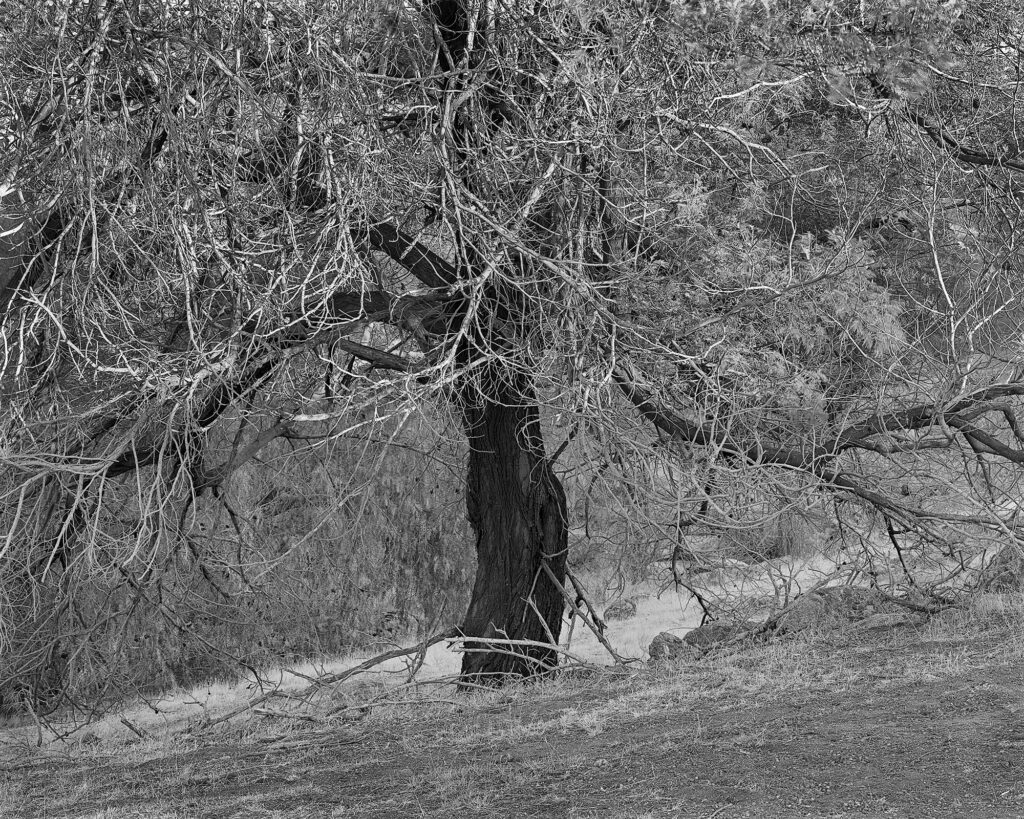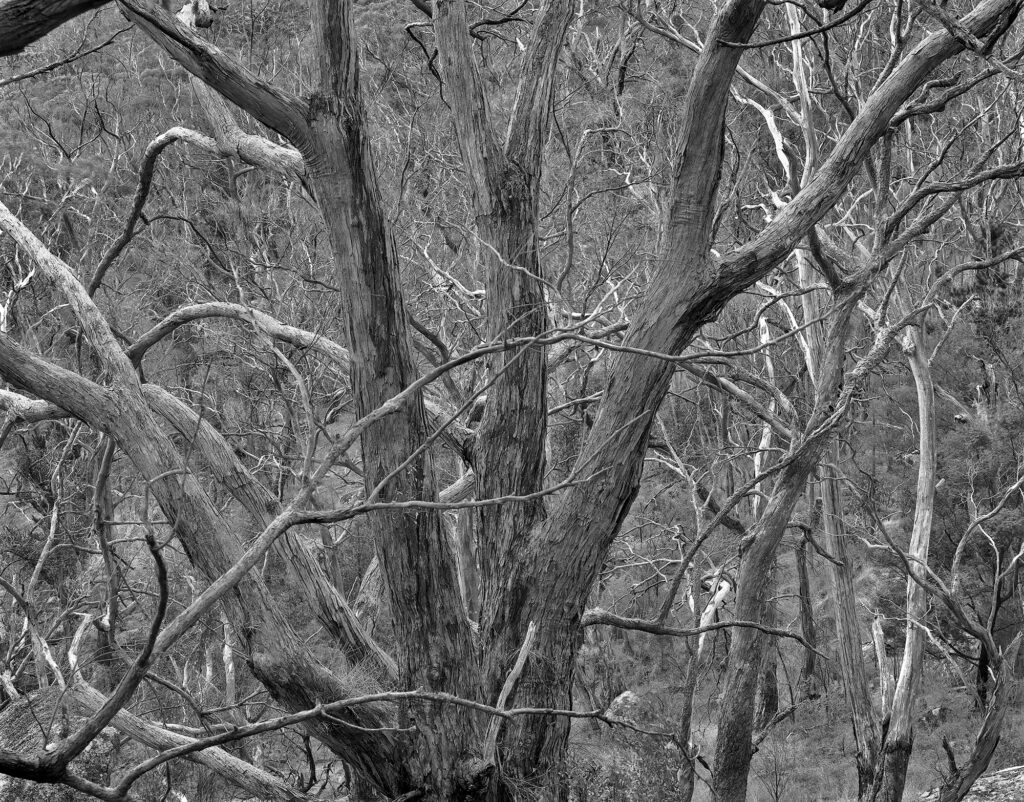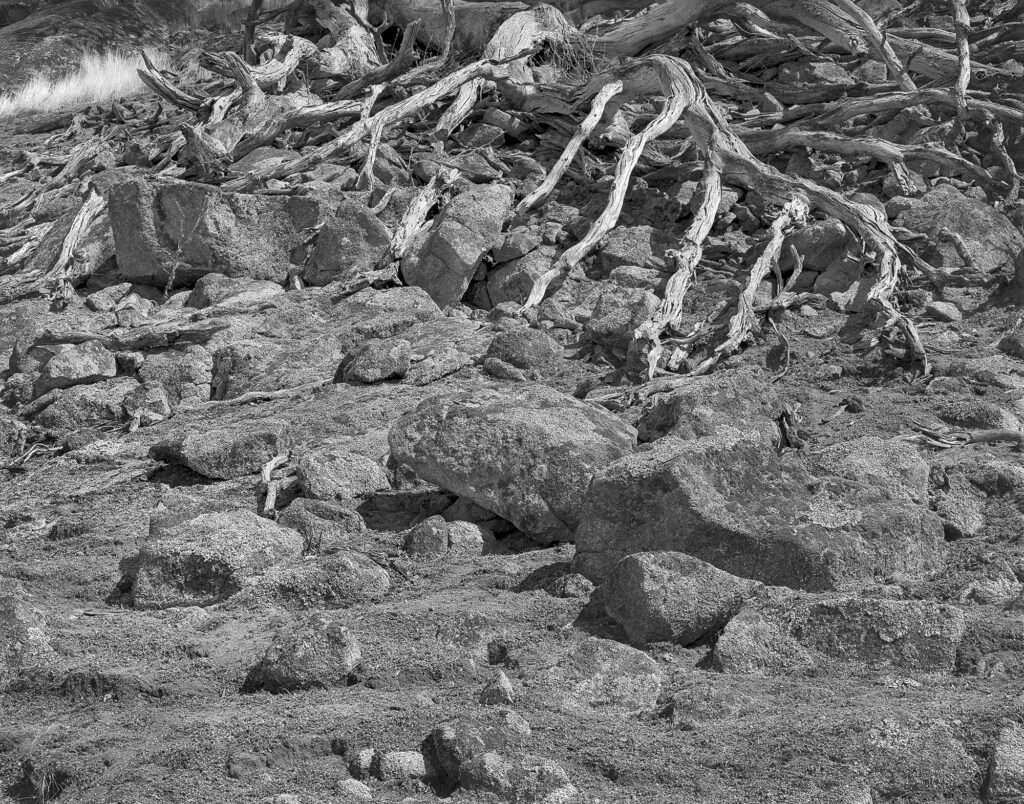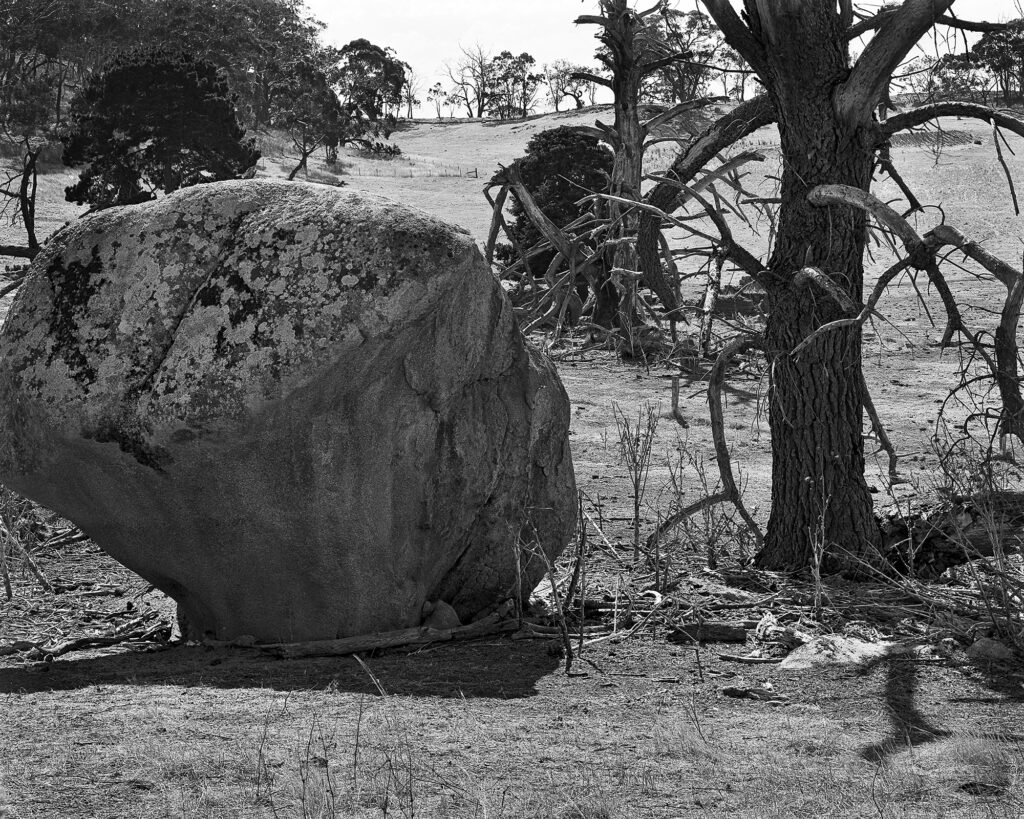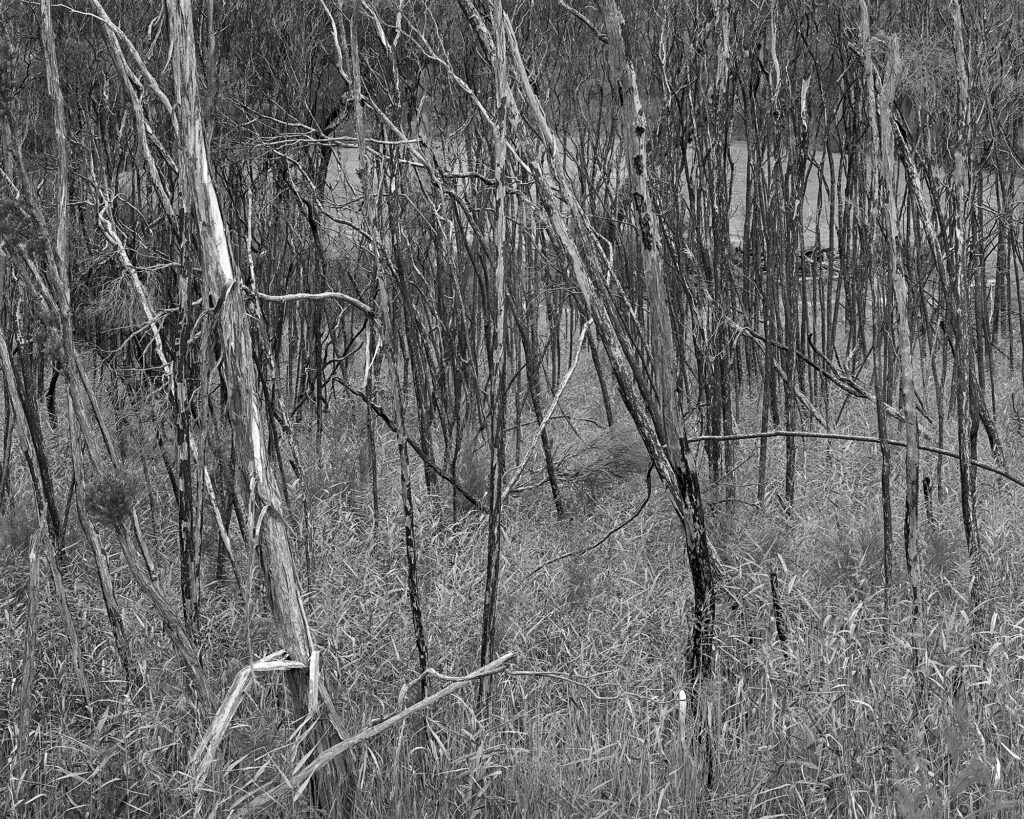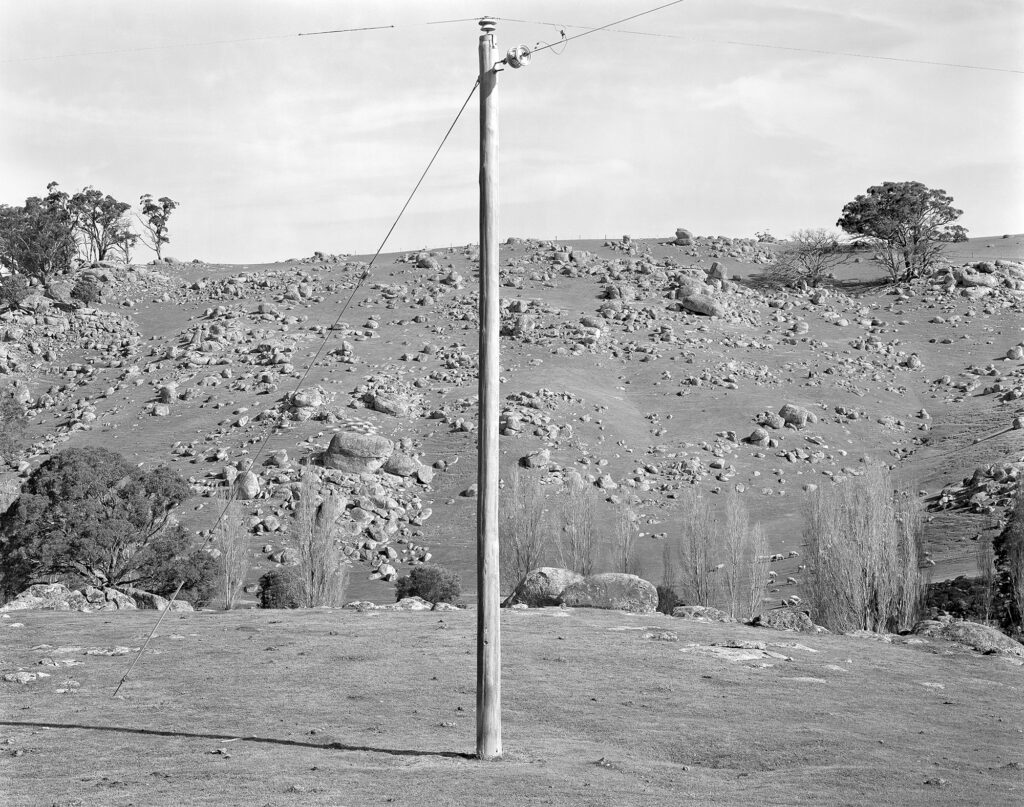 Other images from this series can be seen on prior posts in the Folio-Greg Wayn and The Photograph Considered: Number 35-Greg Wayn sections.
More of Greg Wayn's photographs can been seen on his website, his blog & Instagram.
His three books can be found on Blurb. Archive. Objects. Photographs.
Greg Wayn – Abstracts can be seen here.
Greg Wayn – Industrials can be seen here.