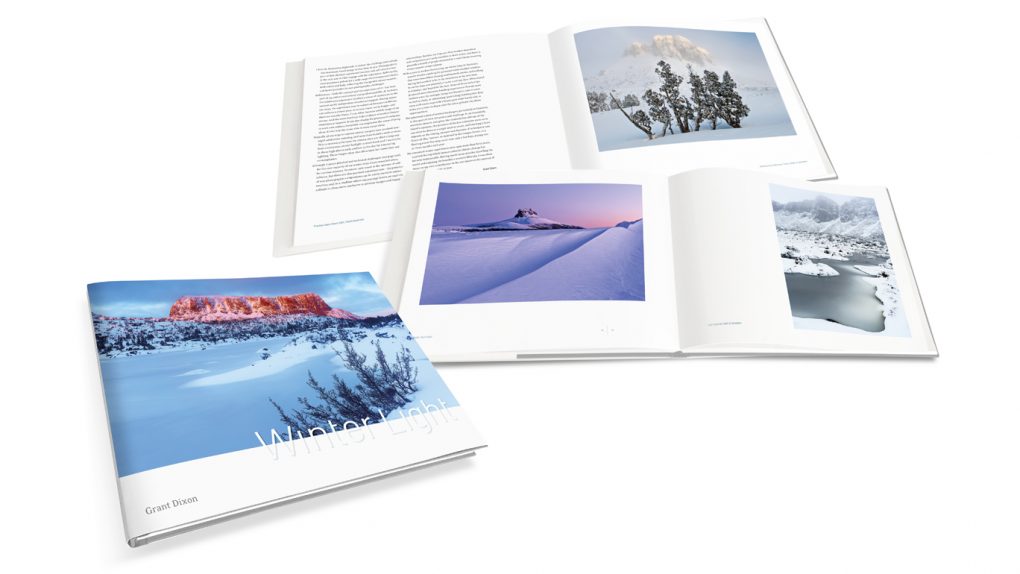 Book: Winter Light by Grant Dixon
WINTER LIGHT is a high-quality photographic book in the Tasmanian tradition of fine art productions and of using photography to activate awareness of the environment. The book features 89 images, both grand vistas and intimate details of the often-fleeting Tasmanian winter landscape captured over several decades. The hard cover, 30cm x 23.5cm, 120 page book, printed on FSC-certified paper, will be available in November 2020.
Grant Dixon's WINTER LIGHT displays superb photographs of wild and remote Tasmania in its most splendid season. WINTER LIGHT will be taken down time and again from the centre of this wilderness-lover's bookshelf. Bob Brown
Pre publication copies of the book are available here.
More of Grant's photographs can be seen here.