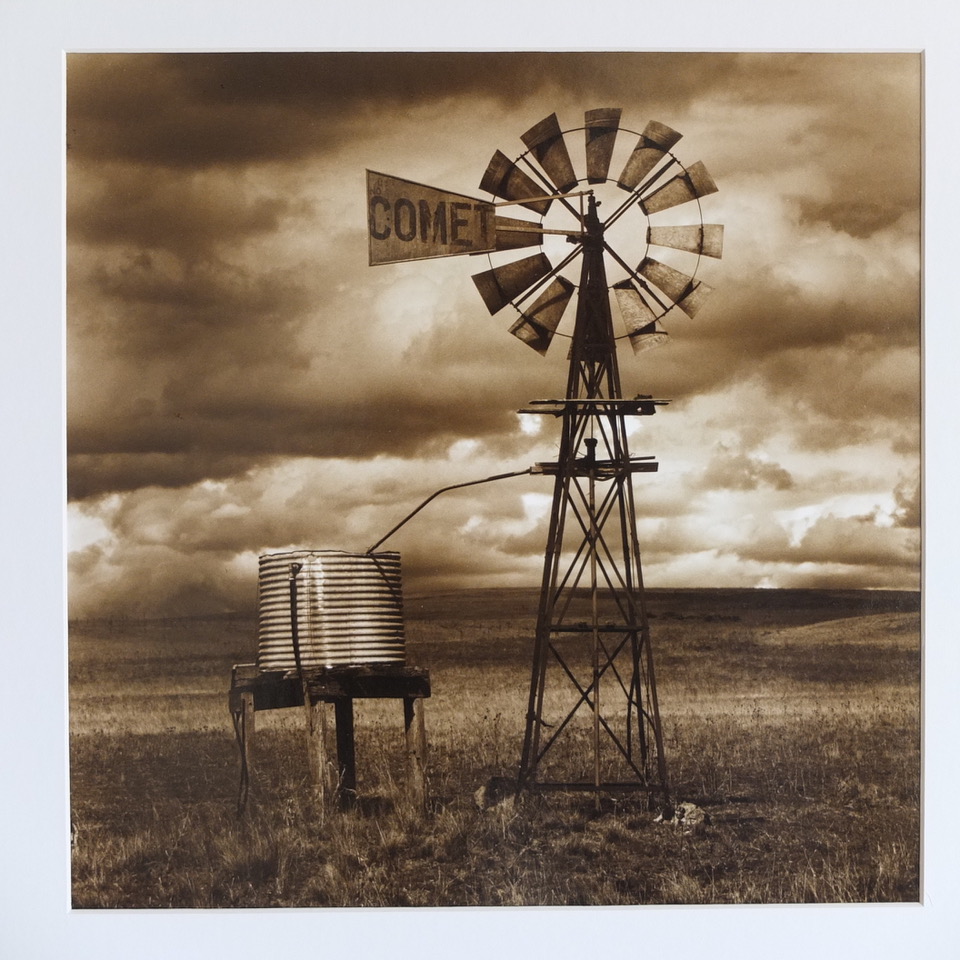 Exhibition: The Colours of Monochrome – Ray Finneran
'The Colours of Monochrome is a photographic exhibition of traditional black and white photographs printed on silver gelatin paper enhanced by split toning in selenium and sepia toners or processed as a lith print.
Most of the work in this exhibition centres around old or abandoned structures in NSW considered to be beyond the use by date. Rather than document what's in front of the camera I endeavour to make pictures that ask questions rather than provide all the answers, leaving some of the story to be completed by the viewer's imagination. I believe in the often quoted phrase "the camera looks both ways".
Several of the photographs have been lith printed and this has introduced a seductive beauty to the image, by adding some subtle colour and the classic lith print of hard shadows and soft highlights.
I find the unique creative process of making lith prints very enjoyable and spend many hours in the darkroom to produce maybe one or two keepers. Those who are familiar with the process will know there is a lot of tray rocking involved with development times often stretching out to 10 plus minutes. The silver gelatin paper and developer used for the lith work for this exhibition are no longer available, so my modest stock is very precious.
In 2013 because of a lack of affordable gallery space in Sydney I converted a double car garage at my home in Chipping Norton into a small gallery, the space comfortably displays up to thirty 16"x17" gallery frames with 10"x10" matted prints. The purpose of gallery is to share work with friends and give the images a voice, this is the third solo exhibition at my Chipping Norton Gallery.
I am a retired TAFE teacher with 50 over years experience making monochrome prints, I was granted Licentiate and Associate honours by the Australia Photographic Society for my traditional hand crafted work. The photographs for this exhibition were taken on a Hasselblad camera using Kodak T-Max 400 film. The toned prints were printed on Ilford Classic fibre paper and the lith prints printed on Sterling Premium F Lith paper.' Ray Finneran.
Chipping Norton Gallery. 6 Rugby Crescent Chipping Norton NSW. 21 & 22, 27 & 29 September 2019. 1 – 5 pm.