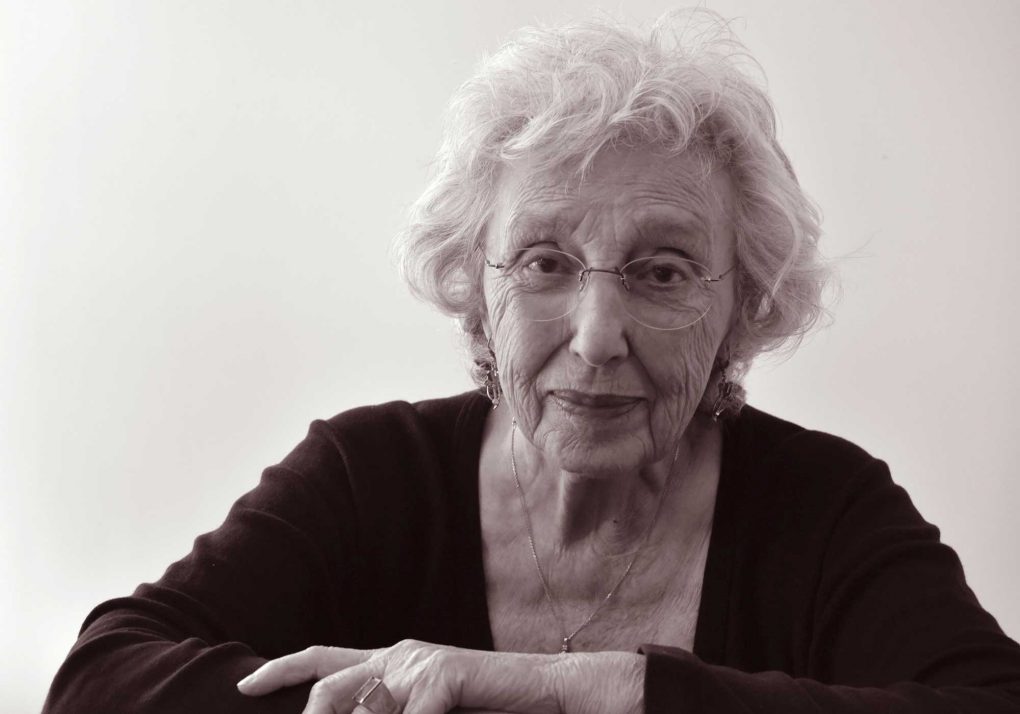 Vale Joyce Evans Photographer
Joyce Olga Evans 1929 – 2019
View Camera Australia is sad to report the death of Australian photographer Joyce Evans. Here is Ellie Young's tribute.
'Joyce Evans is the Spirit of Australian photography. In this portrait I tried to capture the spirit of this remarkable woman.
Joyce opened Church Street Photographic Centre in 1976, the first commercial photographic gallery in Melbourne, Victoria, and quickly gained an international reputation. She has been awarded numerous photography awards and her works are acquired by many public and private collections.
Evans was a lecturer in the history of photography at RMIT University and in 1990 – 1991 was appointed inaugural assistant director of Waverley City Gallery – now Monash Gallery of Art, the first municipal public collection in Melbourne to specialise in photography. She established a course on the history of photography and was appointed a research fellow at the University of Melbourne 1997 – 2010.
Joyce worked as an honorary photographer for the Department of Aboriginal Affairs in Central Australia and documented Australian country towns and events for the National Library of Australia for over tens years. She continued her activity in photography, predominantly in Melbourne and regional Victoria. Even with such an extensive background, she has remained genuinely supportive and caring, with great curiosity of all things photographic. She is known for her wonderful, direct question and honest way of expressing herself.
Joyce is the Spirit of Australian photography'.
Above: Portrait of Joyce Evans by Ellie Young.
Joyce Evans received numerous photographic awards, including Hasselblad Masters (Landscape Division), 1985; Print of the Year Award, IAPP Victorian Division (1985); and Print of the Year Award, IAPP Victorian Division (1991). She was a finalist in the Josephine Ulrick Photography Prize (2004); Leica Award (2007); Julie Millowick Acquisitive Photography Prize (2005, 2007); Outback Art Prize, Broken Hill Regional Art Gallery (2007); William and Winifred Bowness Photography Prize (2007); and the Blake Prize for Religious Art(2009).
Works by Joyce Evans are represented in the Musée de la Photographie, Mougins, France; numerous public collections in Australia, including the National Library of Australia; National Gallery of Victoria; State Library of Victoria; State Library of New South Wales(Mitchell Library Collection); Jewish Museum of Australia; Castlemaine Art Gallery and Historical Museum; Horsham Regional Art Gallery; Monash Gallery of Art; Museum of Victoria, Melbourne; Immigration Museum, Melbourne; corporate and private collections in Australia and worldwide.