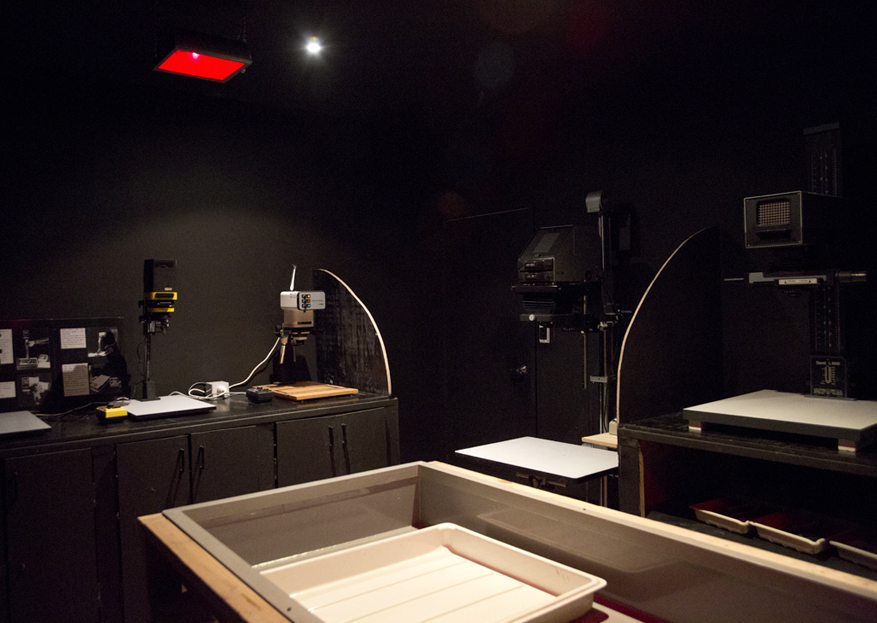 Introduction to Darkroom Techniques with Linsey Gosper
'This introductory course is designed for people who have had limited or no experience in the darkroom. Following this weekend long course you will be able to process and print your own films independently in the darkroom. Over two days you will learn to process 35mm black and white film, make proof sheets from your negatives and print enlargements up to 8 x 10. The course will include creative and technical aspects of printing such as contrast filters, and dodging and burning. The intimate workshop is designed to encourage conversation. Individual consultation will take place throughout the weekend and a group discussion of results will conclude each day. Chemistry and resin coated 8×10 paper are provided.'
 
Strange Neighbour, Fitzory. 8 & 9 December 2018
 
This workshop is taught by Linsey Gosper, the director of Strange Neighbour. She is a photographic artist, analogue enthusiast and gallery manager at the Centre for Contemporary Photography.